Camila is on fire right now, the former Fifth Harmony member just released her first album titled Camila, duh, and we can't stop listening to it. Even though we've already covered her fashion, she's had a big year and we can't help but take another look at her transformation. She has such a unique voice and it's undeniable that "Havana" was one of the biggest songs of the year, it was even on Barack Obama's playlist. Camila came under a lot of fire for leaving Fifth Harmony but her new music is nothing like what the group was doing and it makes more sense for her to be a solo artist.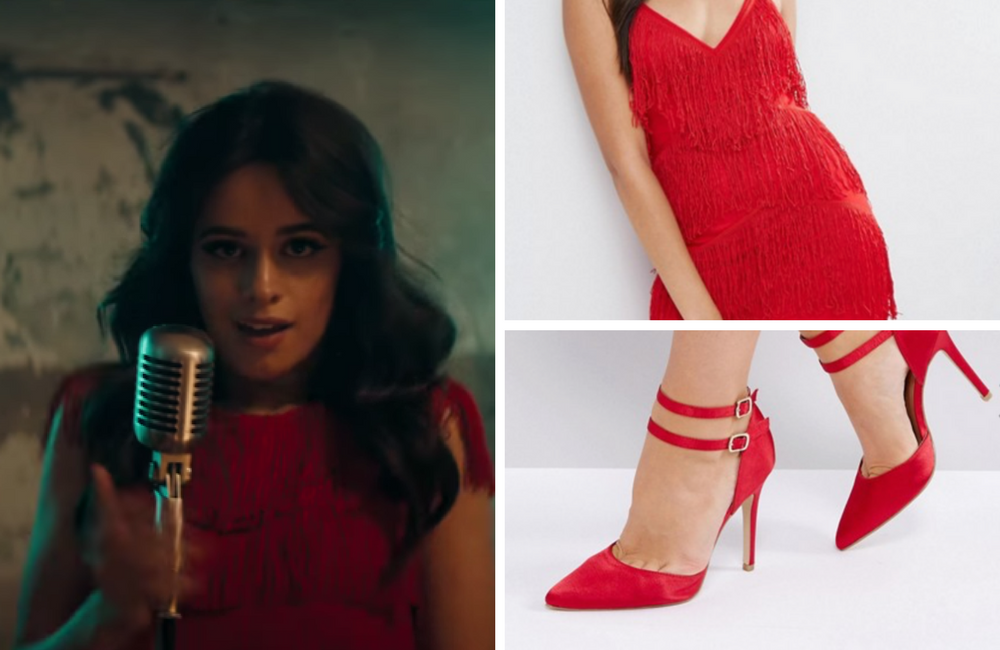 Of course, we start with her red dress from Havana. Such a bold look but the video was so well done, starting the the Telenovela and then to regular Camila and movie Camila. I appreciate that she really shows her personality, she's a little goofy. A bold outfit with only two pieces a fringed dress and red heels.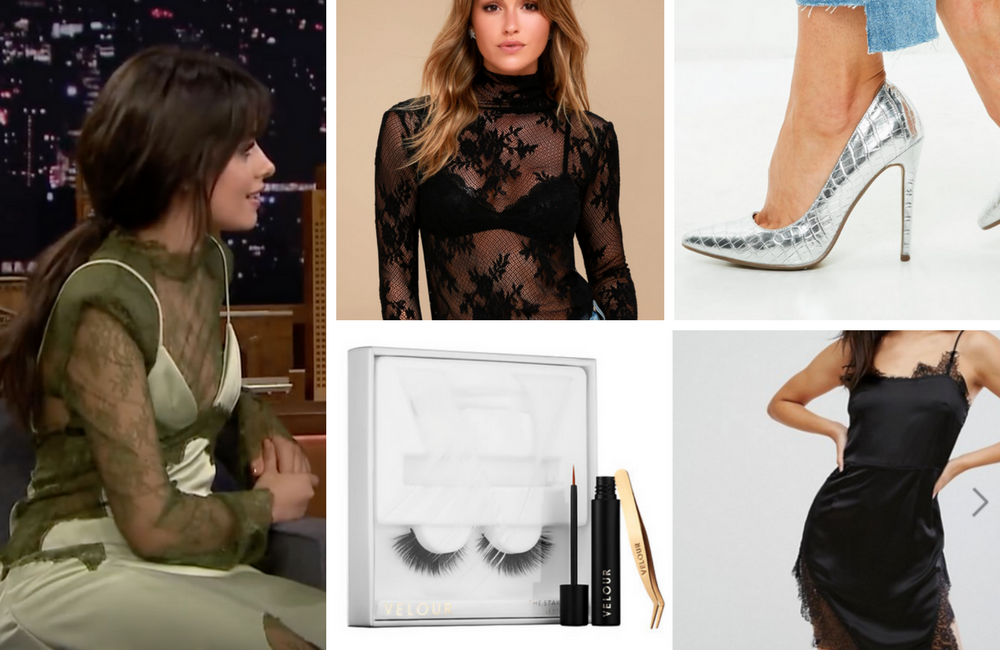 This is her look from her interview with Jimmy Fallon the day her album dropped. She was all smiles talking about the album, her performance on New Year's Eve, and how she almost kissed Nick Jonas. She wears a green dress but we'll go with a black slip dress over a lace turtleneck, silver heels, and finis the look with some faux lashes.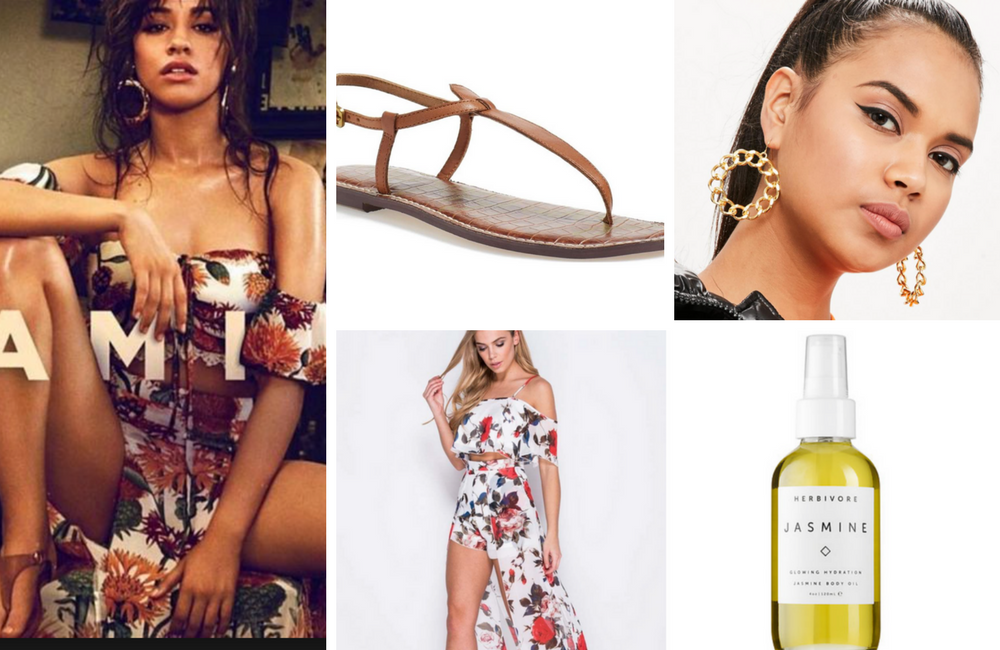 Then let's just take a moment to look at this album cover, she is so gorgeous. A lot of people are still so mad at her for leaving the group but good for her. Wear a floral co-ord with tan sandals and some big hoops and a good dose of body oil for that glowy skin.
[widgets_on_pages id=Emily-Treadgold] [adsense]
[adsense]