Dua Lipa is all over the place right now. Her music is damn fantastic. Just listen to "Blow Your Mind" or "Hotter Than Hell" and tell me how amazing they are. I'm convinced she is one of the most beautiful creatures to grace our planet. I don't understand how she's so beautiful. Her style is killer, she can essentially pull of anything.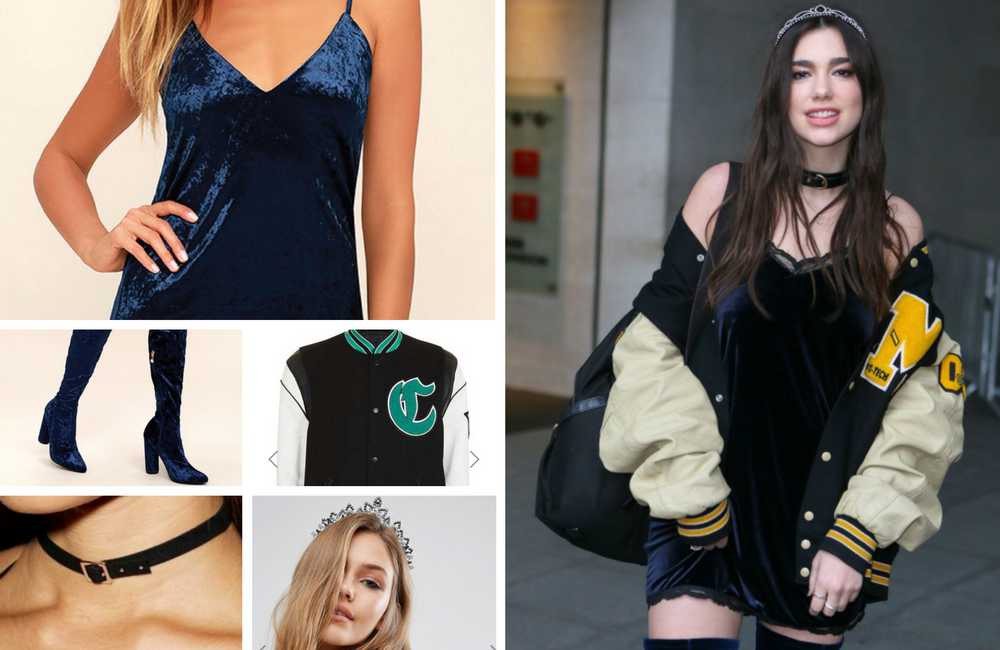 Lets start with this perfect outfit. A velvet slip dress with velvet OTK boots. Add one of her signature chokers, a varsity jacket and a crown, duh, she's a queen.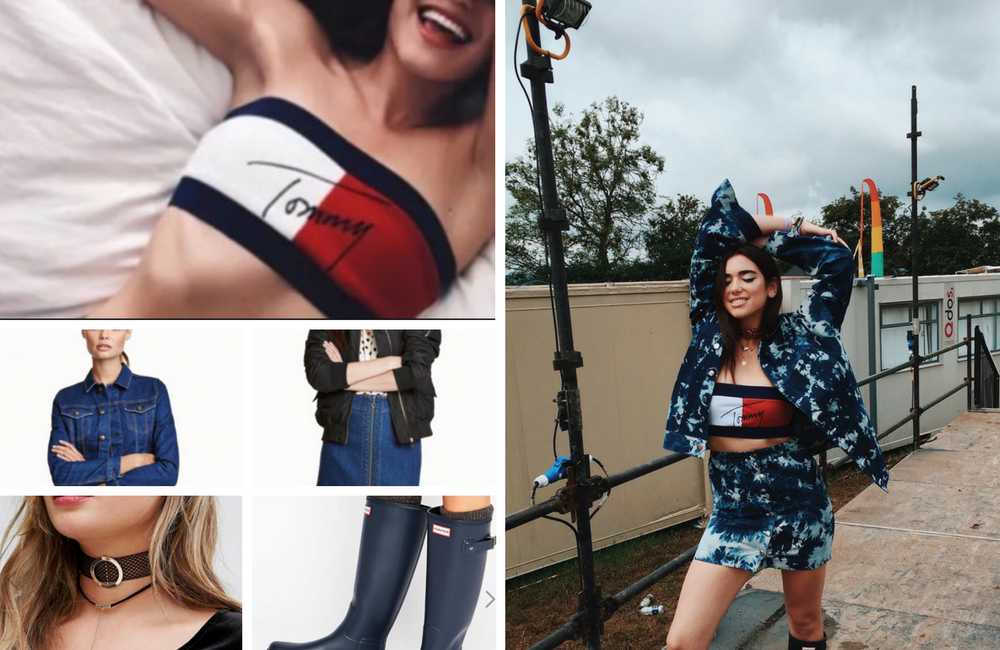 The perfect glastonbury outfit. Start with a 90's throwback tube top, a matching denim jacket and skirt, some rain boots (or regular boots), and finish it off with a choker.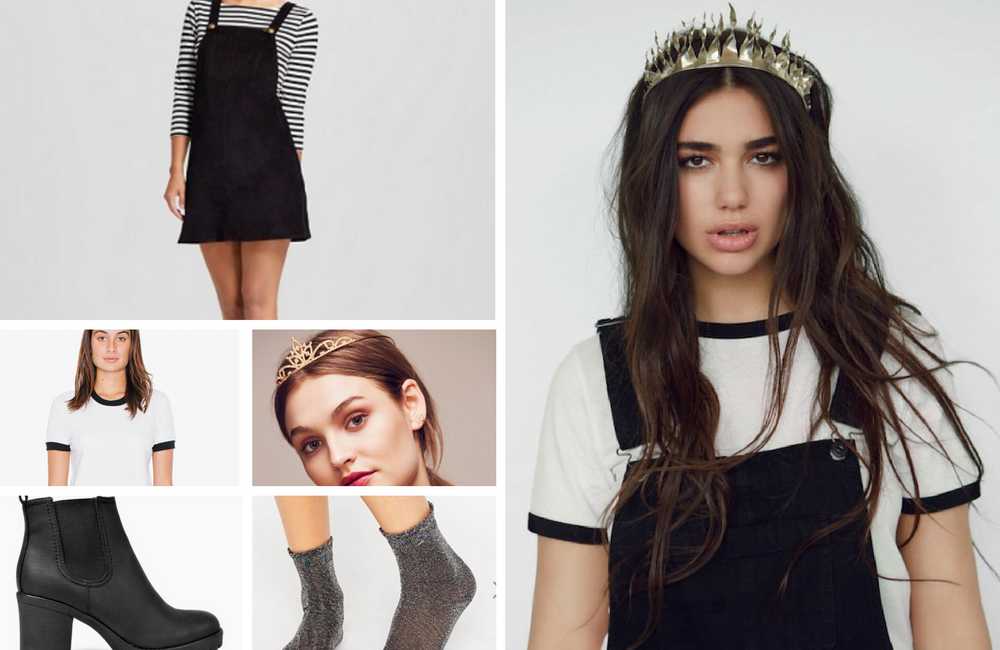 One more lovely tiara! Start with a pinafore dress (not certain this is a dress but I'm going for something here) add a ringer tee, and I think some funky socks and chunky boots would really sell this look. Top it off with a tiara.
Watch her amazing video for more inspiration:

[widgets_on_pages id=Emily-Treadgold] [adsense]
[adsense]