I love Melanie Martinez's baby doll aesthetic, especially since her music is so dark. She wears oversized hair bows, bright-colored lips, and she sometimes paints graphic teardrops on her cheeks. Her videos go between saccharine to creepy very quick. In Cry Baby she tells tales of drug abuse, depression, and family dysfunction, all hidden behind that innocent image. She is definitely one of the most unique pop stars.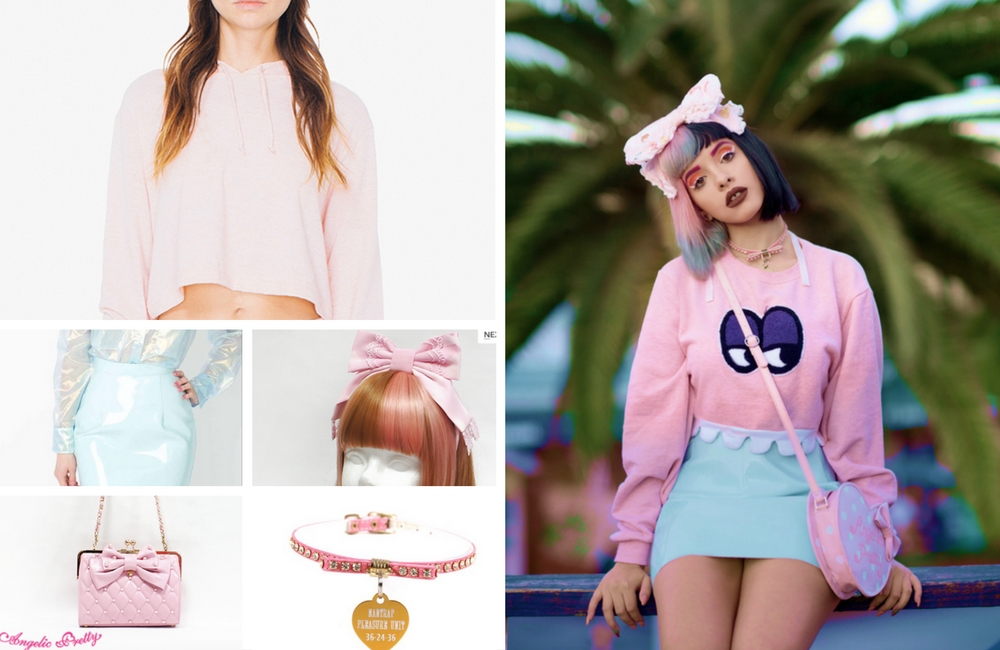 This is a classic Melanie look. The monster sweatshirt is sold out everywhere but any baby pink cropped sweatshirt will do the trick. These gorgeous vinyl american apparel skirts are also tough to come by but Postmark actually has them sometimes. Add a cat collar, a big bow, and a precious pink purse.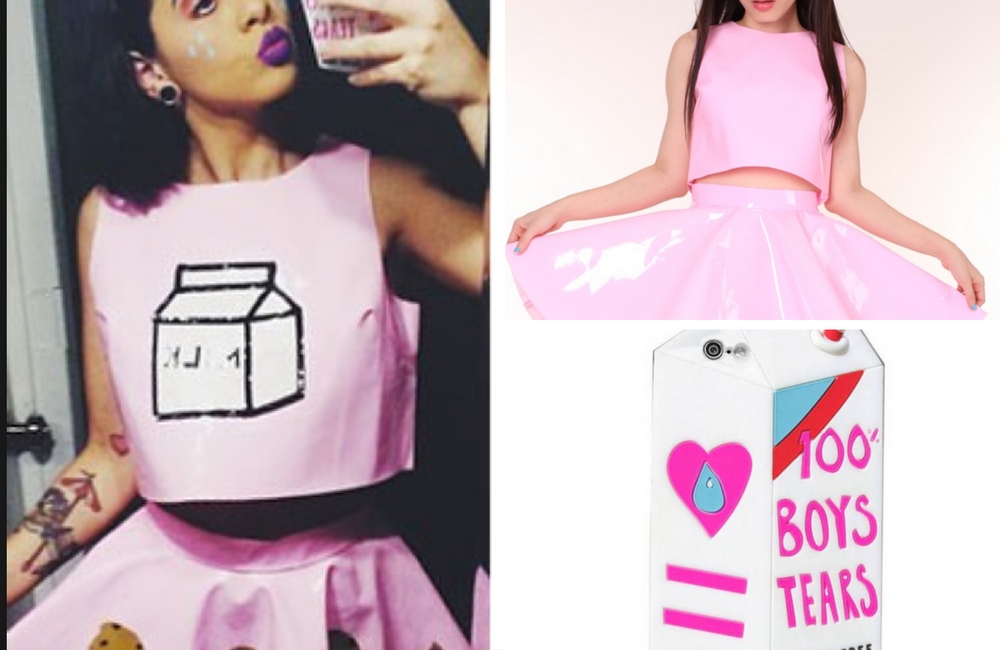 This look is so easy to recreate, this two-piece set can be customized with milk and cookie patches if you want but also looks great on it's own. Melanie always has the cutest phone cases like this one.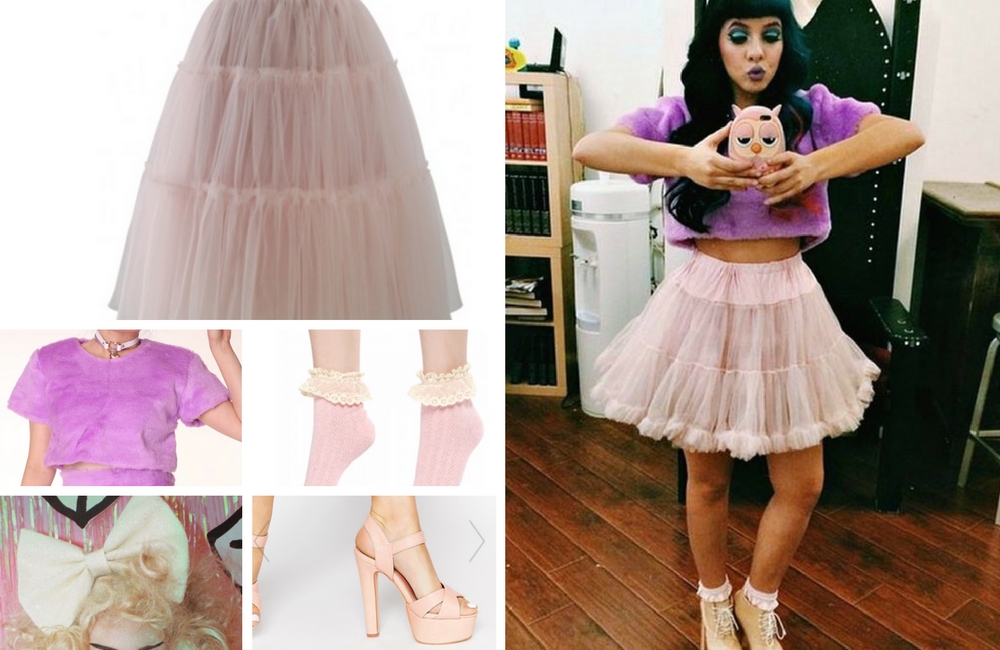 The Carousel outfit! This is one of my favorite Melanie songs. Start with a fuzzy crop, a petticoat skirt, this one's a little longer. Then add a big bow, ruffled socks, and nude platforms.
Watch her video for "Alphabet Boy" more inspiration and don't miss her on tour.

[widgets_on_pages id=Emily-Treadgold] [adsense]

"Melanie Martinez – Musician Tickets "