Zella Day is just a goddess, we talk about her a lot during festival season because she just fits that vibe so well. So while it's still summer I thought I'd piece together some of her outfits for when you're feeling like the desert songstress.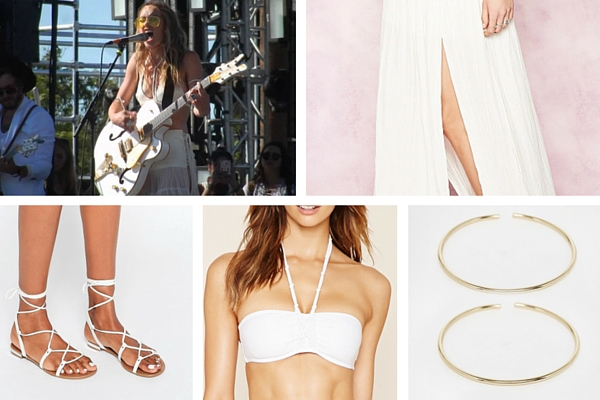 Coachella was a defining moment for Zella Day, she wore this stunning white combo during weekend 2 and looked so ethereal running around on stage. Use a bikini top, maxi skirt, sandals, and some arm cuffs. The gorgeous Gretsch guitar would complete this.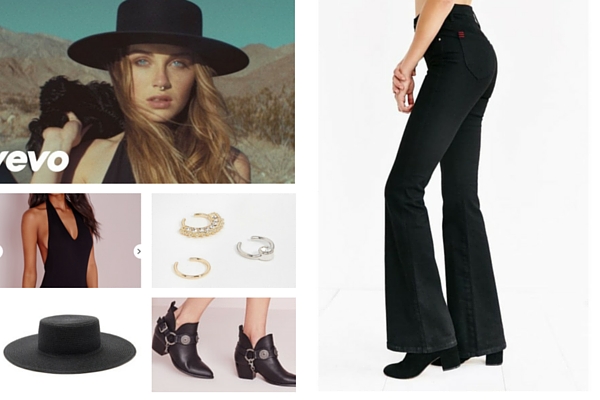 If you haven't seen Zellas super sexy "Hypnotic" video, please watch it. I love her opening outfit and you can't really see the full outfit in this pic, it's essentially a bodysuit, flares, badass hat, boots, and maybe a nose-cuff.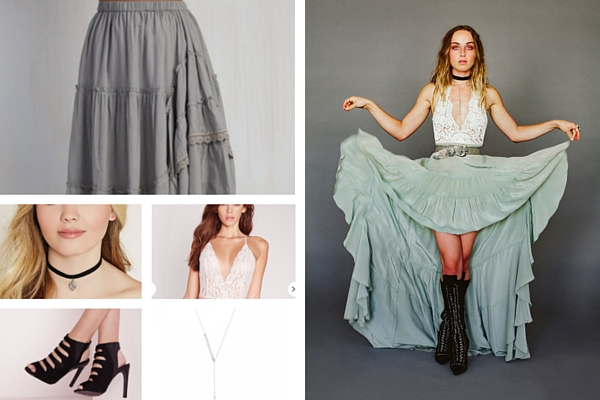 This outfit has a lot going on, this skirt is pretty similar in that prairie rockstar vibe. I made a couple of adjustments so you wouldn't look exactly like a saloon girl of the old west, because unfortunately we can't all walk around like that. This skirt is gorgeous, add a lace bodysuit, a choker, layering necklace, and boots.
[widgets_on_pages id=Emily-Treadgold] [adsense]
[adsense]