Alison Mosshart is a fashion icon at this point. Something I love about Alison besides her phenomenal music and general amazingness, is that her style is so distinctive. You can always pick out a few key elements that are so Alison. She is in The Kills, she is in The Dead Weather, she is my idea of perfection. I feel like her music is the soundtrack to my life. If it could just play in my head all the time that would be perfectly fine.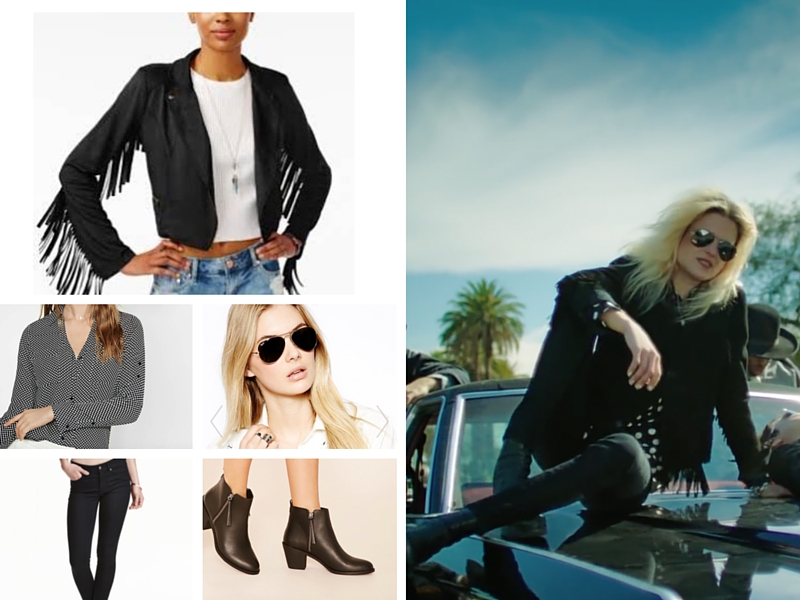 Let's start with the "Doing It To Death" video. This fridge jacket with jeans, a button down shirt, boots, and sunglasses. Alison wears so many variations on this outfit. It's so effortless and classic. When I saw her at Coachella, amongst a sea of crop tops and short shorts, there's Alison in jeans and leather boots. True rockstar form.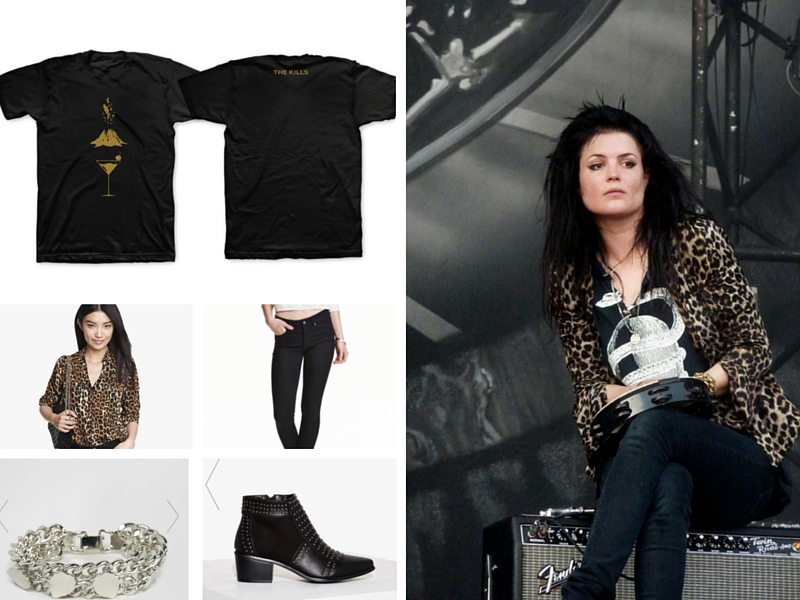 Alison is known for her vast collection of leopard print items. This is her from The Dead Weather. I used The Kills shirt, you know, always promoting, wear a leopard shirt over it, your black jeans, cool boots, and chunky bracelets.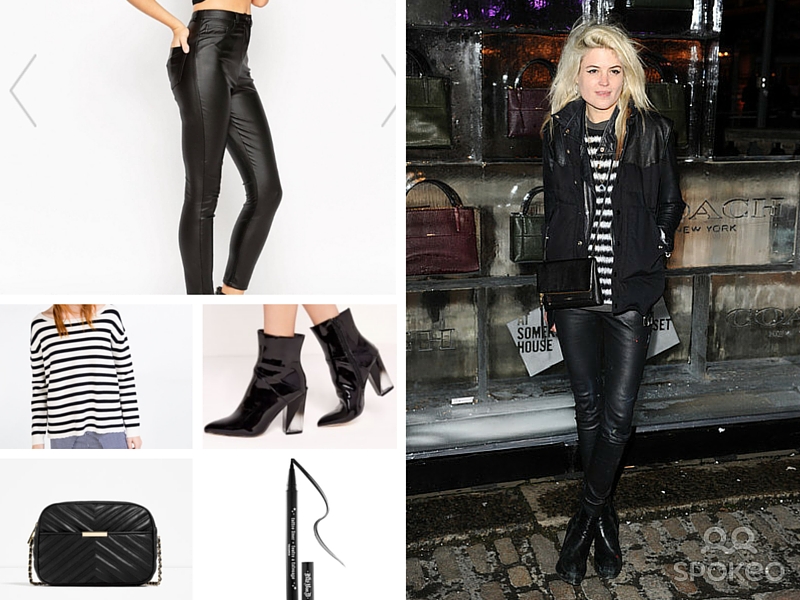 For when it gets colder eventually, a striped sweater and leather pants are effortlessly cool. Paired with a cross body purse and boots. Use some intense eyeliner for more Mosshart vibes.
Watch her in "Doing It To Death" and catch her on tour this year!

[widgets_on_pages id=Emily-Treadgold] [adsense]
[adsense]