Okay, so if all trends resurface eventually then Avril Lavigne's iconic 2000's style will be back. It probably already is with all the fishnet/graphic t's/trucker hat looks I've been seeing on Instagram. So let's look at the icon that was Avril Lavigne in the early 2000's with some inspired-by but not exact looks because you probably don't want to dress EXACTLY like 2004 Hot Topic, but you do you.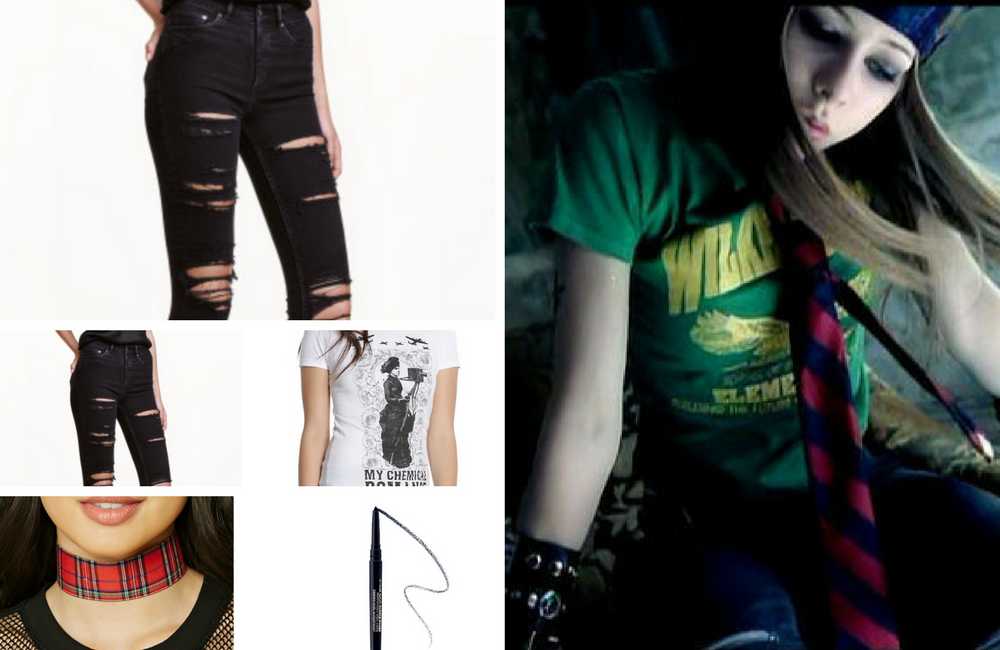 For the classic Sk8tr Boi era, start with ripped jeans, a graphic tee, preferably one from Hot Topic of a band that you listen to, we're throwing back with some My Chem. I'm going to be bold and say if you want to dismiss the classic tie, a plaid choker would be cool as hell. Then finish it off with converse and eyeliner, as if it would be anything else.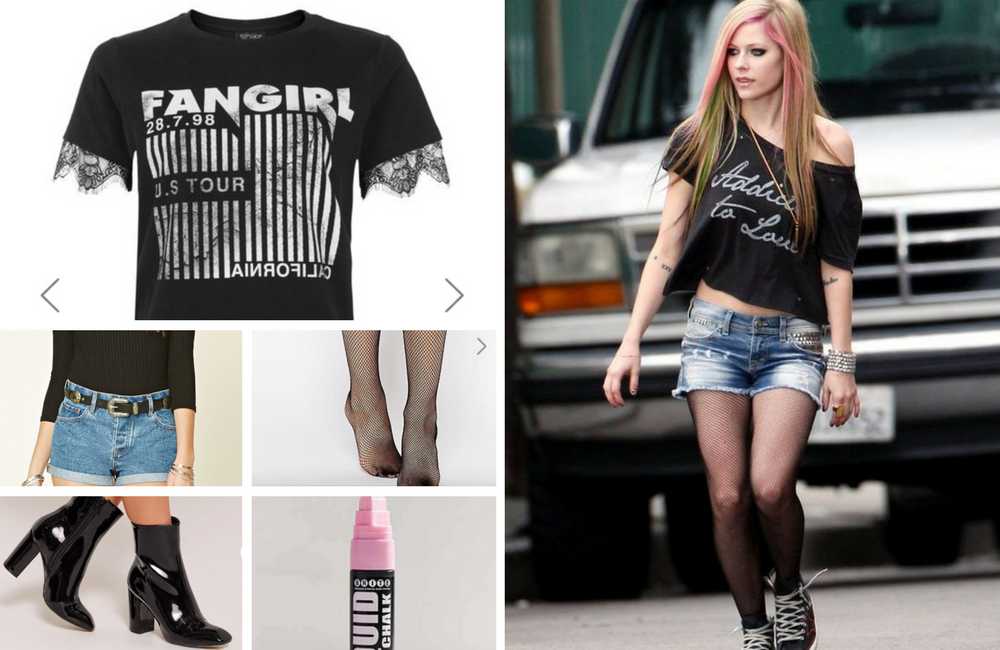 This whole video was an ad for Avril Lavigne product, way to hustle Avril, but the fishnets and shorts look is amazing right now. Get your shorts, pair with fishnets, a graphic t-shirt, we're partial to this Fangirl themed one. I want to update this look with some patent ankle boots. Add some pink streaks with hair chalk, don't worry it's not too complicated. (lol had to throw one in).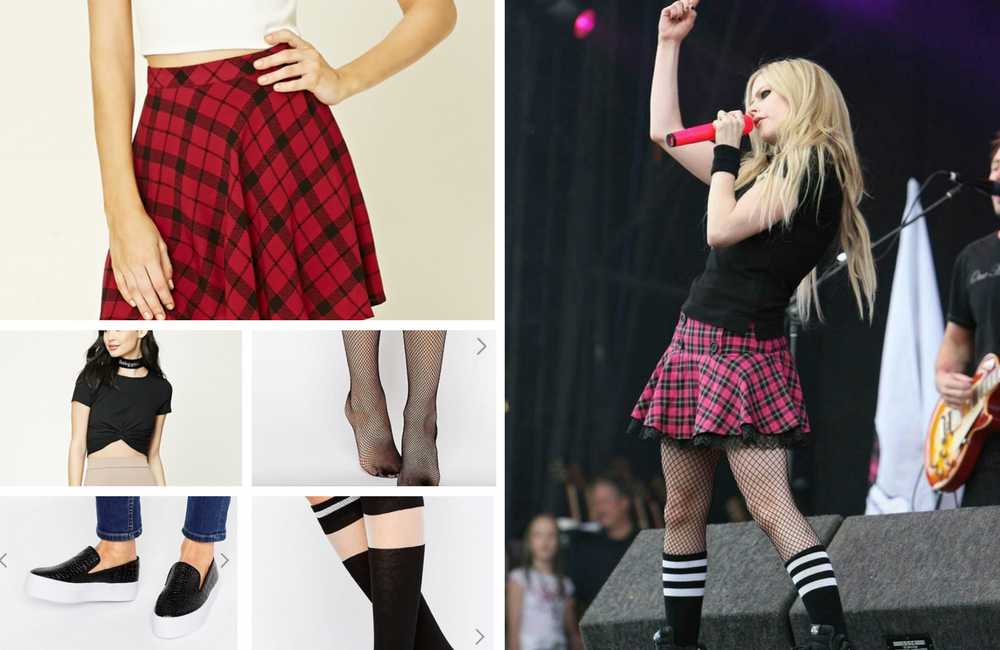 Classic performance outfit. Pair a black crop with a plaid skirt, add fishnets, AND socks. I added these sneakers with it because they seemed very Avril to me, but I also think ankle boots would be great with this.
Relive this great video for more inspo:

[widgets_on_pages id=Emily-Treadgold] [adsense]
[adsense]