BLACKPINK in your area! I've been so so so obsessed with them and their style, and their dancing, they're just amazing. I love both Whistle and Boombayeh equally, but I since Boombayeh was the first video I saw, I thought I would use some of those outfits for this weeks inspo.
Lisa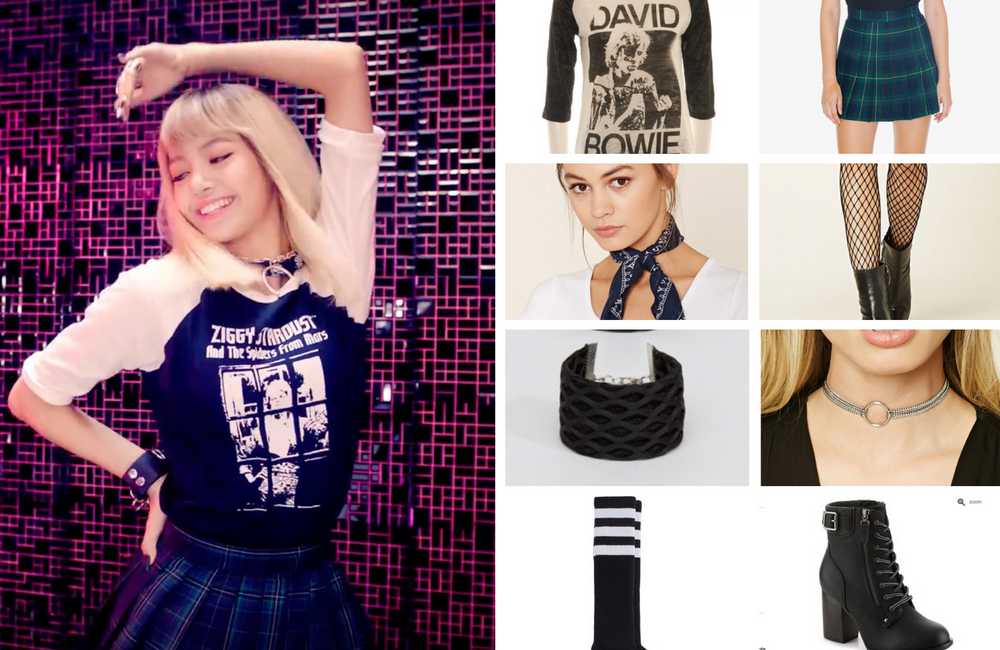 The R17 Ziggy Stardust Baseball Tee is sold out everywhere, but you can still use a Bowie Baseball Tee as your base here. Add a plaid schoolgirl skirt. And with all Kpop looks the accessories are everything. Add fishnets, socks, boots, chunky black bracelets. For the choker, I actually think this is a rolled up bandana layered with another choker.
Jisoo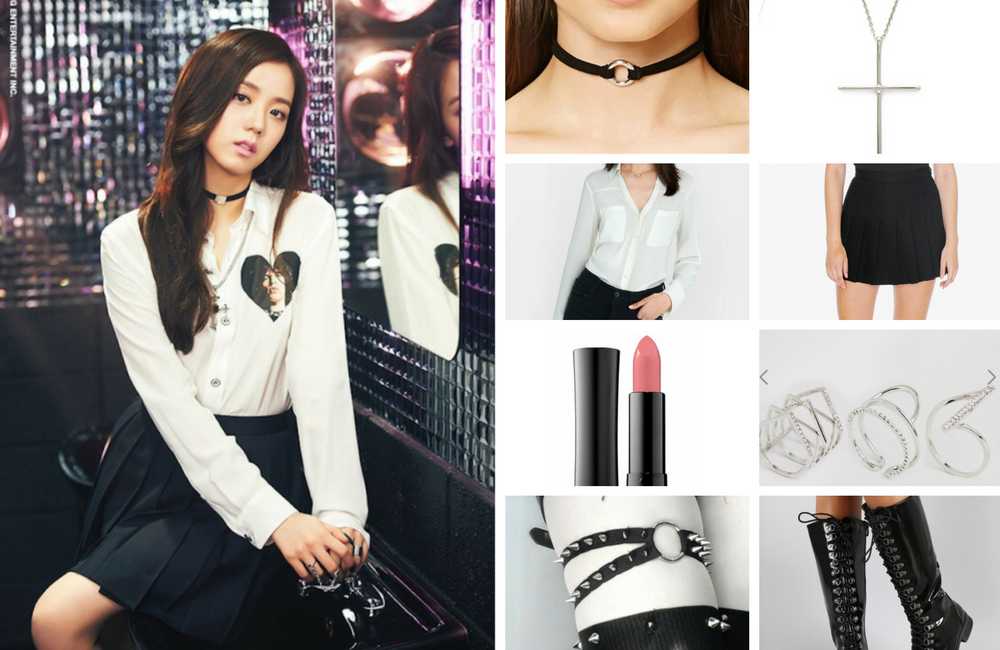 Another look where the shirt is insanely expensive. So just use a white button down instead (if you want to DIY a Mick Jagger on there, go for it), pair with a black pleated skirt, combat boots, a black choker, a layered necklace, and some signature pink lip. Finish it off with some extra rings. If you really want to go for it, add a spiked garter on your thigh, it gives an edgy look, but also I don't know how you can walk with this. Jisoo is just super talented.
Rosé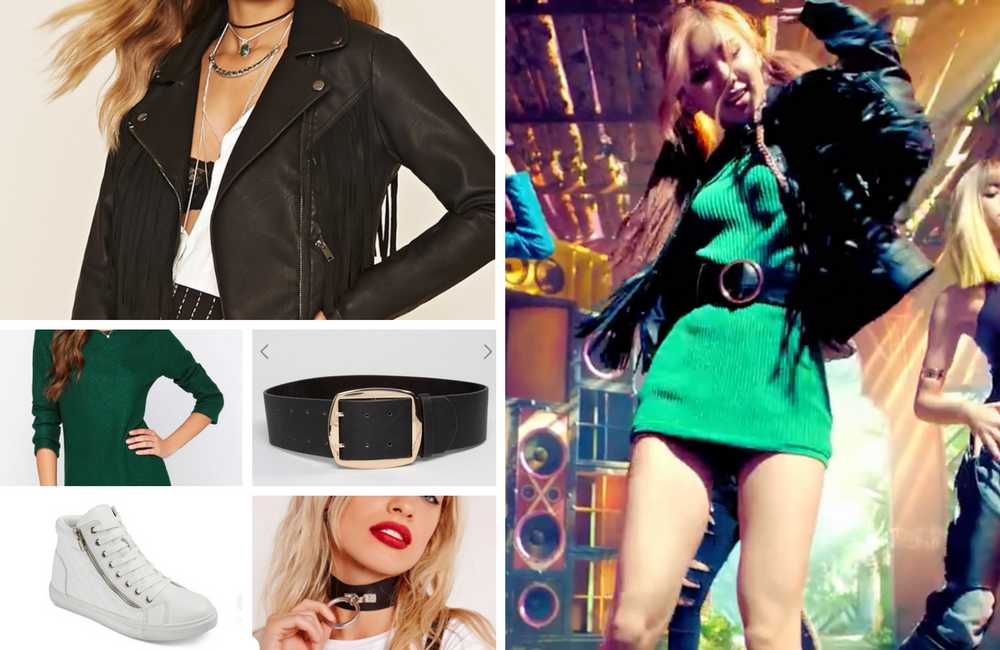 My favorite Rosé outfit brings me back to some really dark, wide belt days (where are my early 2000's girl at?), but it works for well on her. Start with a green dress, a black fringed jacket, white high tops, a black belt, and a choker.
Jennie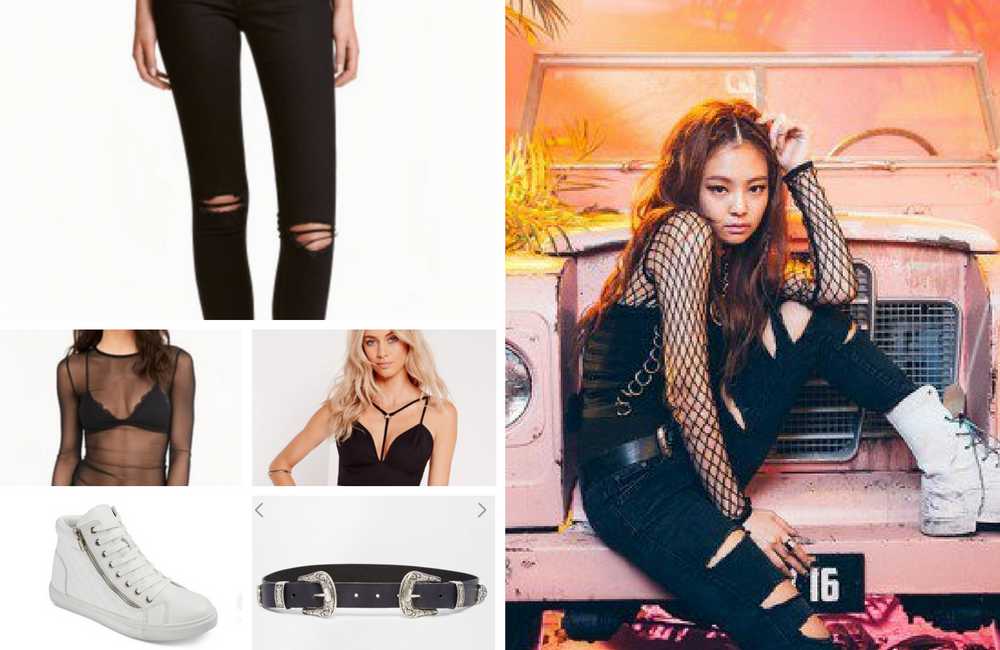 Yessss, I love this look. I feel like Jennie gets the edgiest looks, this one is pretty doable if you feel a little more daring. For a similar look pair ripped jeans, a mesh top, a strappy bracelet, a western belt, and white sneakers.
[widgets_on_pages id=Emily-Treadgold] [adsense]