Oh Garrett Borns, or just BØRNS. You are a unicorn of a human. His hit song "Electric Love" has been literally everywhere lately. BØRNS is a total babe, and his incredible vocals and amazing album Dopamine are not enough for me, because his clothes are incredible. If I could get away with dressing like BØRNS every day I would. Also full disclosure: BØRNS and I have a very intimate relationship, being that I feel like I've interviewed him a thousand times, therefore I'm super-invested in his career.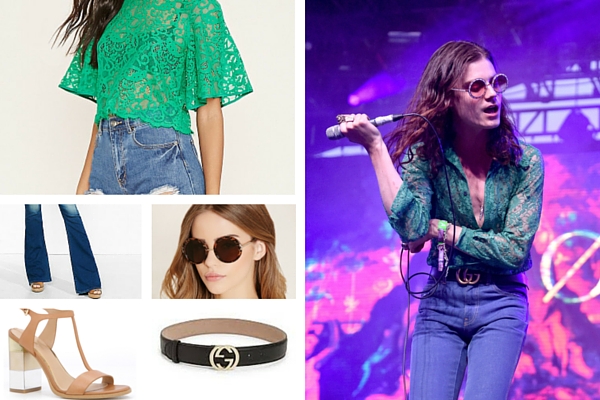 BØRNS flew past me at SXSW wearing this outfit and I thought I was dreaming. How often do you see someone wearing a lace blouse and bell-bottom jeans? Twice, because he also wore this at Coachella. Start with your flares, I actually love this pair by Express, I wear them often. I love this green lace top because it has the same look without being a button-down. Put on your Gucci belt. (Jk any belt will work). Add some round sunnies and even though I don't think BORNS owns these sandals, I bet he'd like them.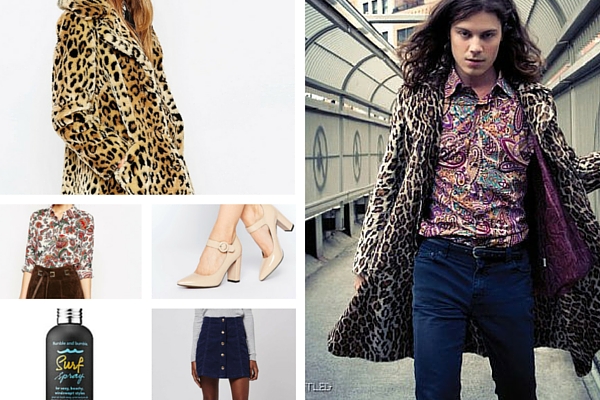 This is one of my favorite outfits. Like I want this outfit right now. I took some liberties with this one but I think you get the same vibe. I started with an a-line navy skirt, which has 70s vibes all over it, added a paisley button down. If it's cold, add this lovely, leopard coat. I feel like we have a lot going on here, so I paired this with some low-key nude heels. Then if you're not blessed with this mane, use some surf spray. Good luck with that middle-part though.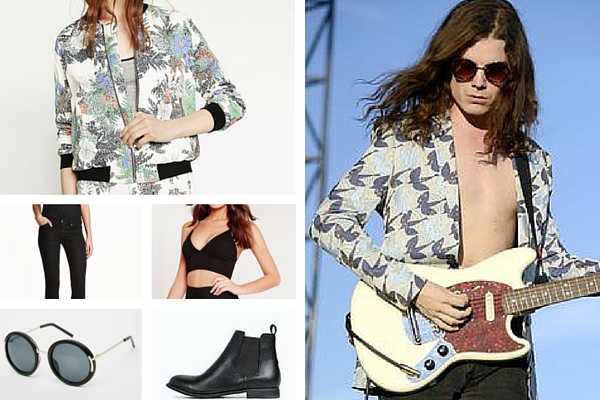 The outfit I REALLY wanted to do, was this glorious sunflower pants/jacket combo, but I couldn't find anything close to it. SO instead I went with another great option. I love all of these weird jackets he wears. This Zara bomber is pretty similar and just gorgeous. Since I guess we can't go shirtless, use this super cool bralet. BØRNS is a super-fan of ankle-boots, and then some more cool sunglasses.
[widgets_on_pages id=Emily-Treadgold] [adsense]
[adsense]