The Killers have made an incredible comeback with their album Wonderful Wonderful. I could go on and on about how their latest album is so poetic and beautiful but also so incredibly sad. And as a long time Killers fan I've practically worshiped Brandon Flowers. The frontman has the perfect hint of darkness in his lyrics and is an incredible performer. However, what I really admire is his fashion taste. After seeing them again at ACL I was in awe of Brandon's gold suit, when he came out and performed "The Man" I was floored.

Take this casual chic look, pair a button up shirt with black pants, don't forget the front-tuck. Pair it with silver masculine jewelry rings and this necklace, and silver boots for some glam.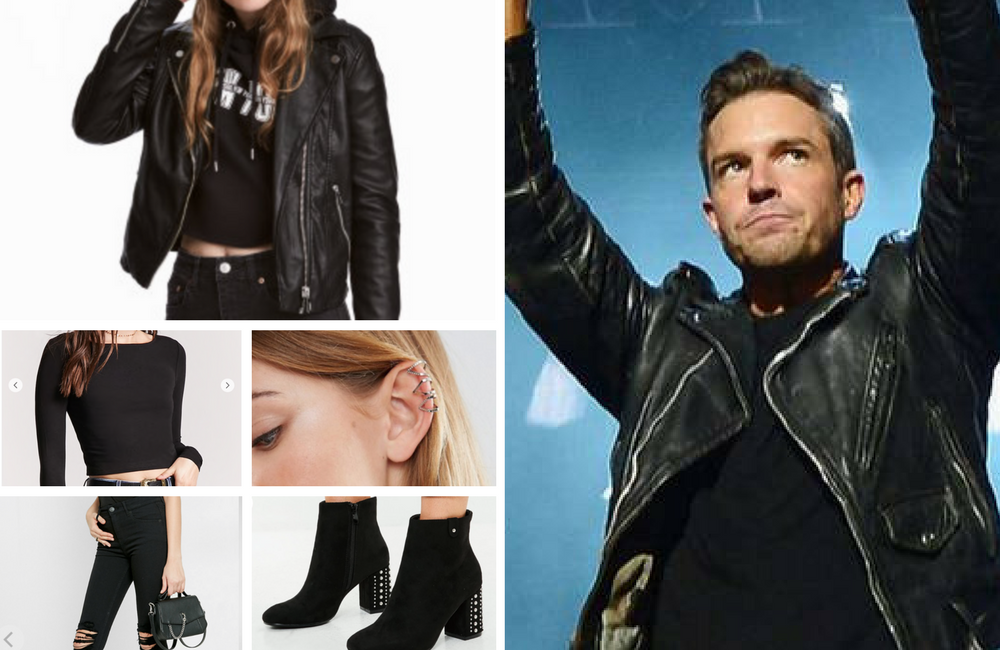 This outfit is classic. All black everything. Black moto jacket, I did a crop top with high waisted ripped jeans, studded boots, and added and ear-crawler for interest.

Now, this wouldn't be about Brandon Flowers if there wasn't one glam suit. This sequin blazer from Zara is perfect, add some black trousers, a crew neck tee, silver star boots give it even more rockstar edge, and some distinctive jewelry make for the perfect vibe.
Watch their video for The Man for more inspiration.

[widgets_on_pages id=Emily-Treadgold] [adsense]
[adsense]