I hate to play favorites but Camila has always been my favorite girl in Fifth Harmony. Yes, they all have their strengths but Camila had undeniable star-power and I'm biased towards pint-sized girls with big pipes.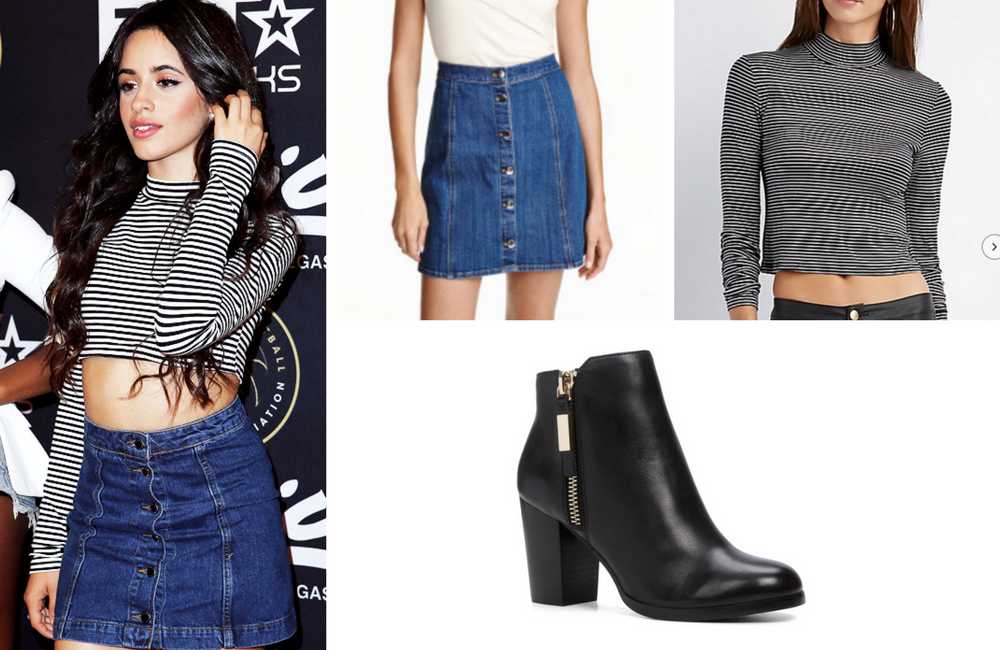 This is the perfect casual outfit inspired by Camila. Start with a cropped mock-neck top, a denim a-line mini and even though we can't super see her shoes let's pretend they're ankle boots.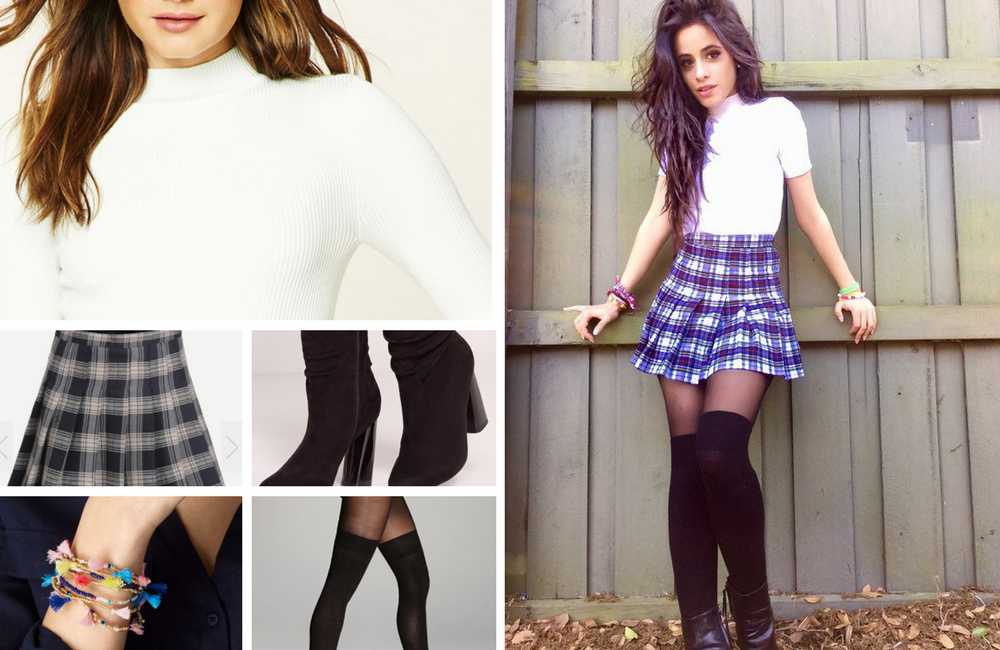 This outfit is so cute. Camila loves the turtleneck and skirt combo. Use a plaid skirt and a turtleneck bodysuit. Pair it with mock-over-the-knee tights, boots, and some arm candy.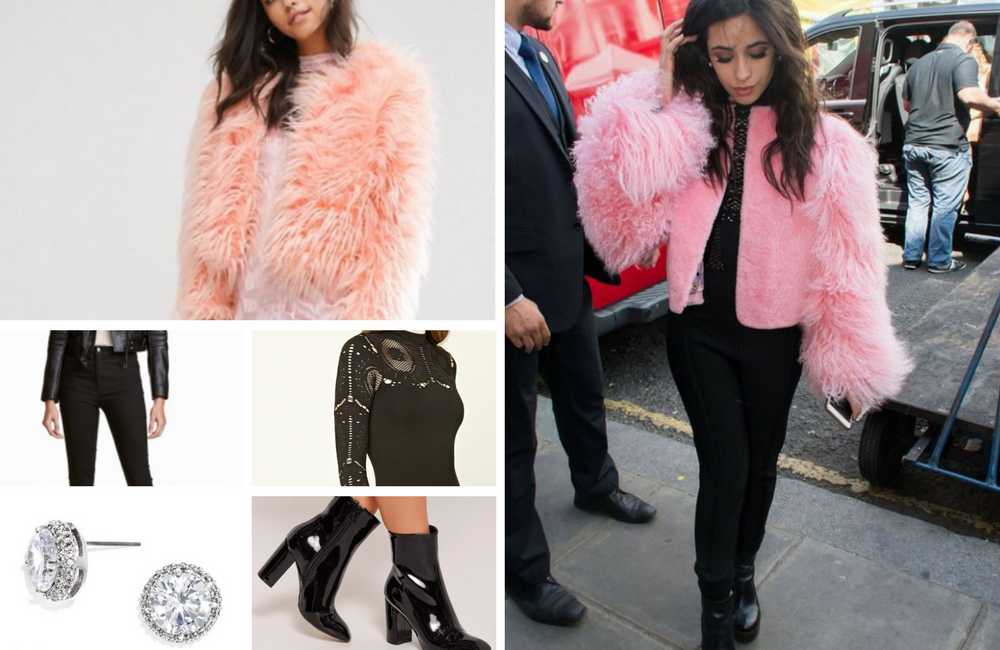 This outfit is my favorite!!!! I love anything with some faux fur. Start with black pants and a detailed black bodysuit. Add that glam jacket and some black ankle boots. Finish is off with a hint of sparkle with these stud earrings.
[widgets_on_pages id=Emily-Treadgold] [adsense]
[adsense]