Chance The Rapper is incredible. He began to gain major recognition following the release of his second mixtape Acid Rap. Then his coloring book? Amazing. He is such a weird and talented character and he just seems so sweet. I wanted to translate his style to something us ladies can wear, and it ended up being a really eclectic look. You know you want to dress like Chance!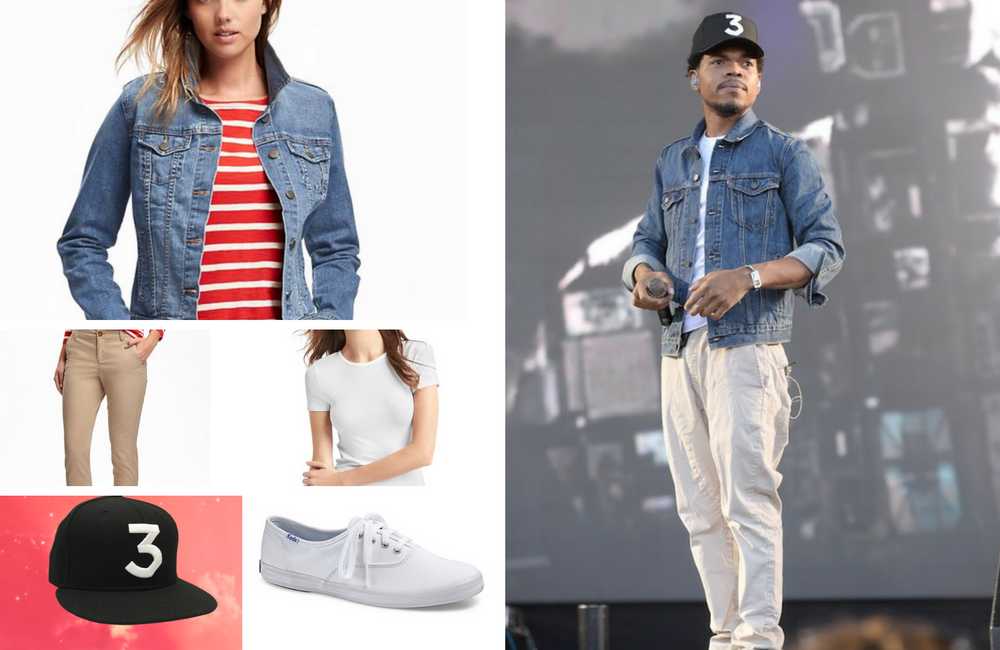 This is the perfect casual Chance The Rapper look. Perfect for everyday but has a little edge with his hat. The hat's from his site and it's almost always sold out, but you can be waitlisted, it's worth it. Just start with khakis, a white t shirt, a denim jacket and some white sneakers.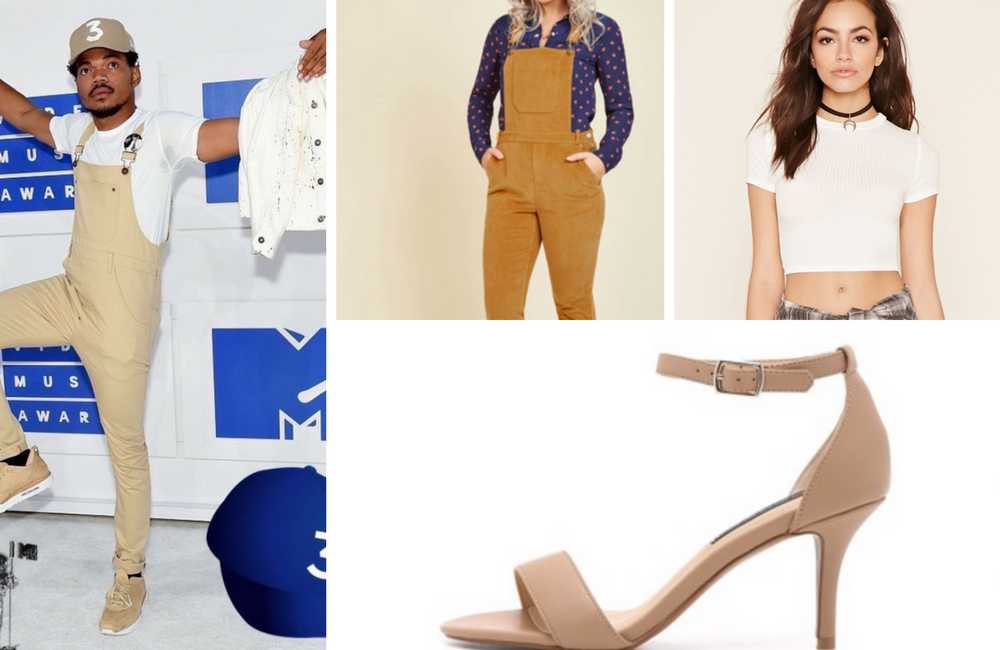 Chance at the VMA's just being himself. I took some liberties here to make it a little more feminine. A cropped white-t, paired with overalls, and some nude heels to glam it up a little.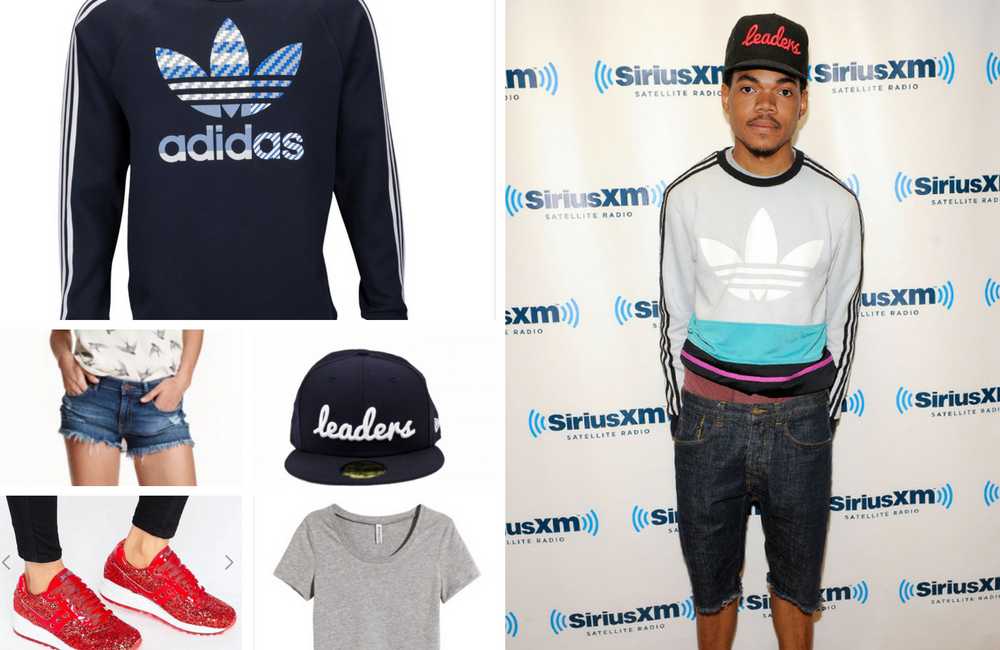 I looked for ages for this sweatshirt but could not find it. So any adidas sweatshirt with your color preference will still be cool. Add denim cutoffs, layer a grey t, a leader hat, and I thought these sneakers would be a nice touch.
[widgets_on_pages id=Emily-Treadgold] [adsense]
[adsense]