Héloïse Letissier, better known as Christine and The Queens, is a phenomenal French musician known for her incredible performances and damn catchy/moving/inspiring songs. She also always dresses in a masculine way and has that effortless beauty thing going on.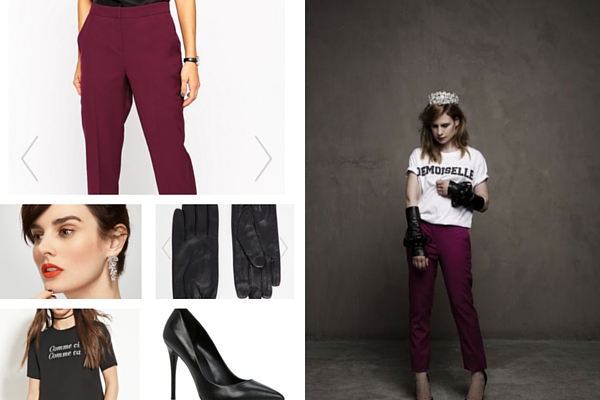 For the first look, she had this gorgeous editorial spread that really embodied her music to me. Pair these burgundy pants with a french graphic shirt. I added some heels (very rare for her to wear but they look good) and some glitzy earrings because tiaras can be weird to wear in public. And some gloves, I don't know why you'd need gloves, but hey you do you.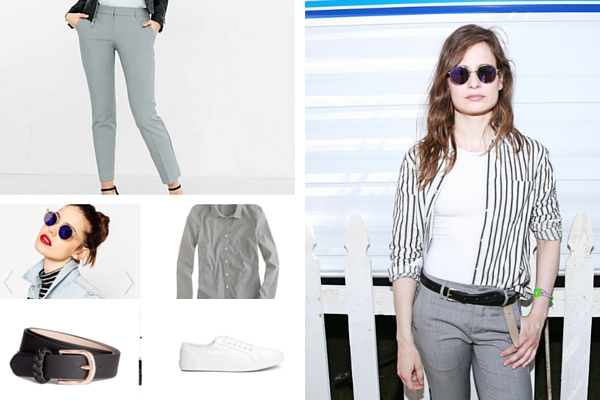 This one is very reminiscent of what she wears in her performances. Notably, her performance at Coachella. I've talked about how much I love these pants before, but they really are the best. A basic white t-shirt. Throw a button down over that, add a belt, sneakers, and sunglasses.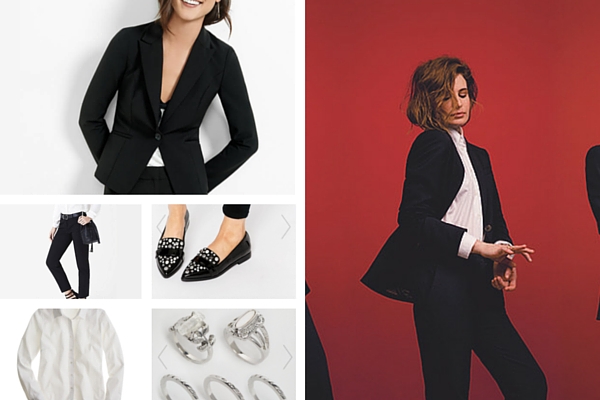 No fashion post on Christine and The Queens would be complete without one badass suit. There is absolutely nothing better than wearing a suit to a nice event, you'll be the coolest girl in the room. I love these pants and this jacket. Fit is everything so a tailor is totally worth it. Then i love these shirts, they fit you perfectly. Add some flashy loafers and I like these stacked rings for some sparkle.
Watch her amazing and beautiful video for Saint Claude.
[widgets_on_pages id=Emily-Treadgold] [adsense]
[adsense]