CL or Chaelin Lee, is a South Korean singer, songwriter, rapper and model. She trained in JYP Entertainment before joining YG Entertainment (basically the group that creates every amazing K-Pop group). She started in 2NE1, who you definitely know form their smash "I Am The Best". Now she's on her own and killing it. Her song "Hello Bitches" is my JAM and her song "Lifted" is also incredible. I am so so so excited to see her on tour soon. She mostly wear Moschino and Alexander Wang but we can try for the sam look on a more reasonable budget right?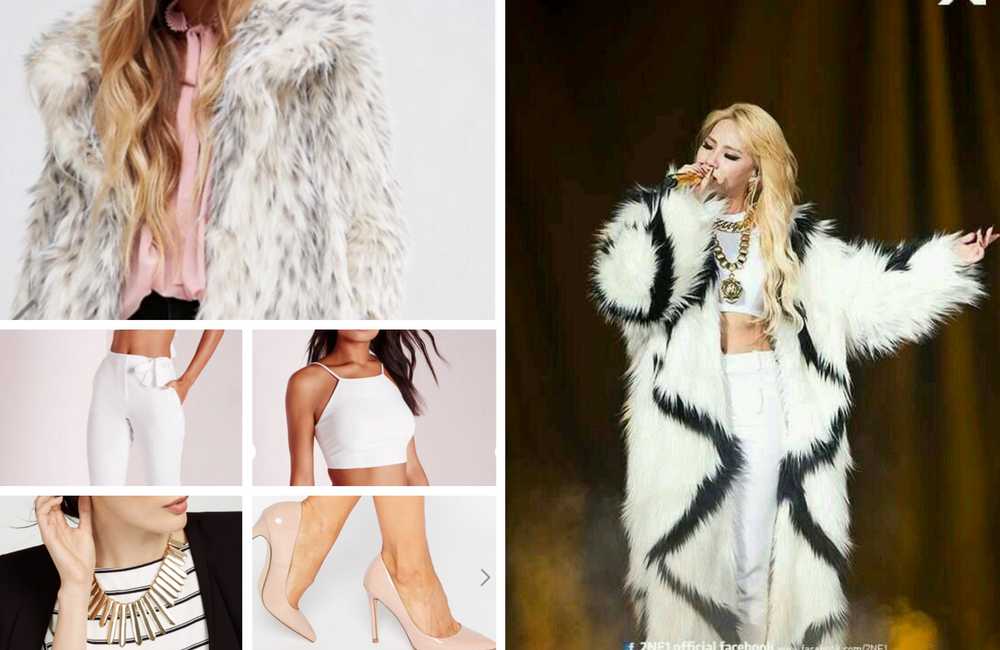 THIS OUTFIT! Such a bold look. I love it. Start with these high-waisted pants, paired with a matching crop.A fur coat and some gold jewelry. For shoes I couldn't help but add a classic nude pump.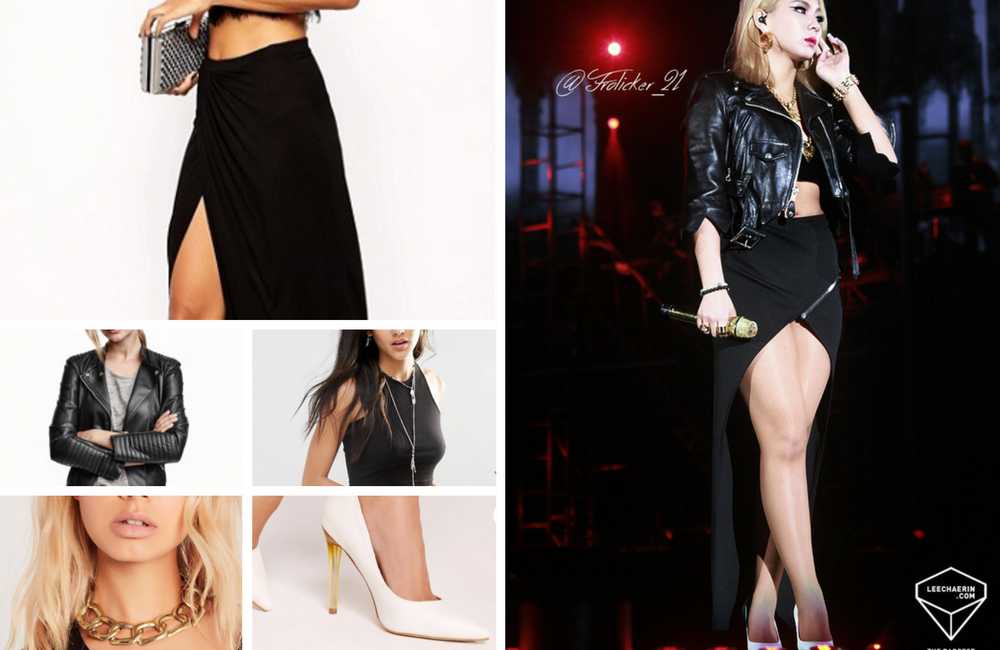 I love this edgy look. A split maxi skirt, crop top, biker jacket (A CL staple) I love this one by H&M, i have the same one and it's held up for ages and still looks great, add a white heel. I love that these have perspex heels. So cool. Then add a gold necklace.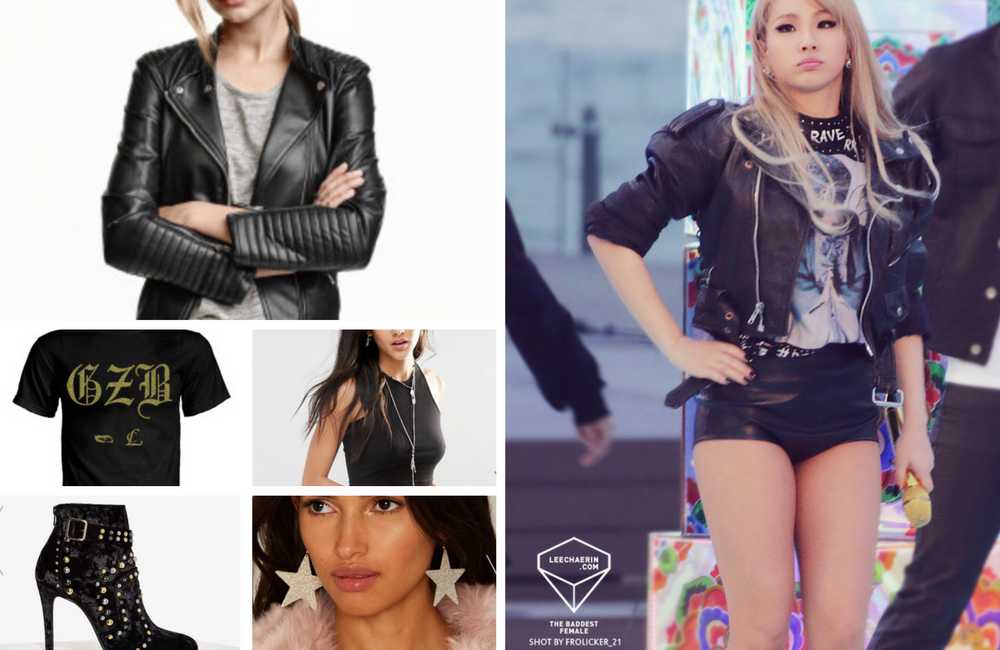 I wanted to go pretty hard with the last look and take a lot of inspiration form her "Hello Bitches" video. Wear a graphic t-shirt (maybe a CL Baddest Female shirt?) with a leather jacket, black shorts, and I loved these studded booties. Finish the look wth some statement earrings. This is kind of just a mesh of pieces that she wears often.
[widgets_on_pages id=Emily-Treadgold] [adsense]
[adsense]