Florence Welch is practically a goddess. She has this flowing red hair and this porcelain skin. Whenever she's onstage she's running and jumping and twirling. Then her voice is just so angelic. My goodness, she is the festival queen. she also wears these beautiful bohemian outfits that are so beautiful.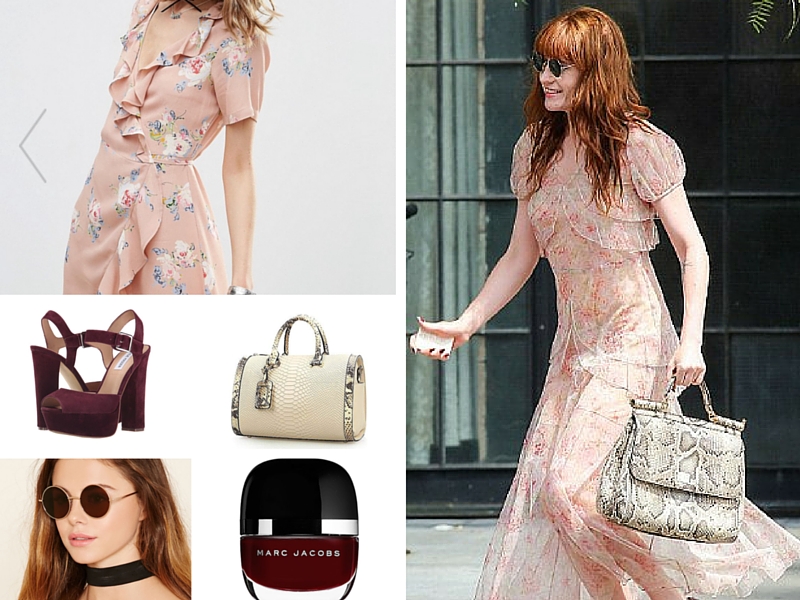 Even her street style is ethereal. I love this vintage style floral dress paired with platform sandals, a snakeskin bag, retro sunglasses and deep red nails.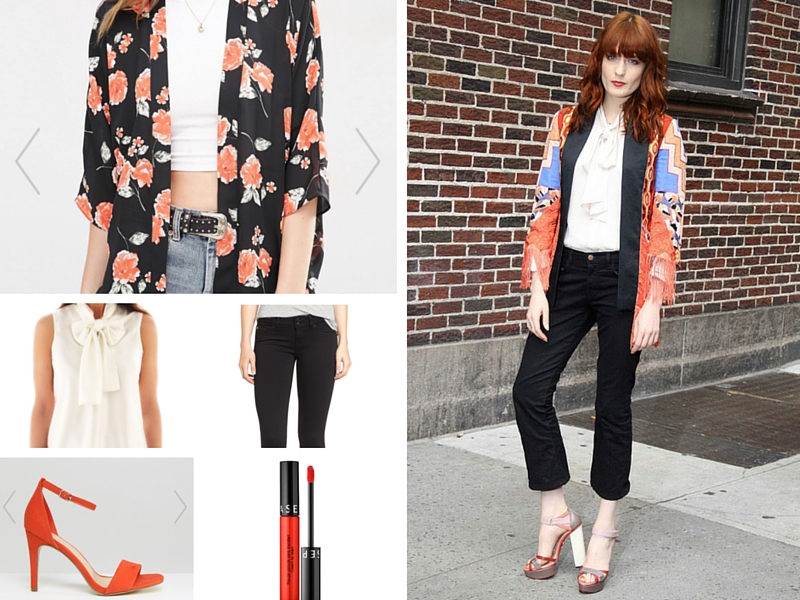 She can even do more classic, understated pieces with a bohemian twist. This is just cropped jeans, a bow-blouse, peachy sandals, a floral kimono, and some coral stained lips.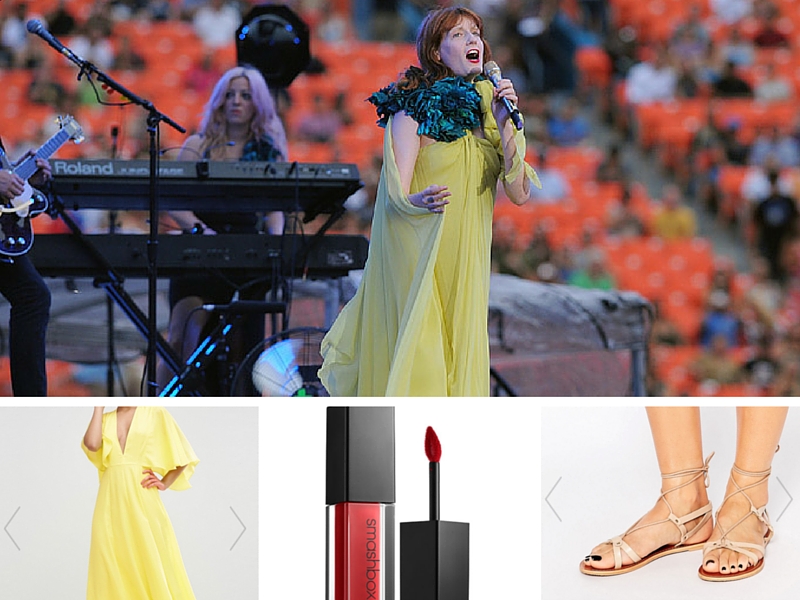 Of course, her performances have some of the most beautiful dresses you've ever seen. There are so many to choose from but I love the yellow of this dress. Pair a maxi dress with some flat sandals and red lips.
[widgets_on_pages id=Emily-Treadgold] [adsense]
[adsense]