Grimes (Claire Boucher) is incredible. She is extremely intelligent, creative, and a phenomenal producer. Her latest album Art Angels is revolutionary and her live shows are life changing. I swear when she does that scream it just releases the demons from your soul.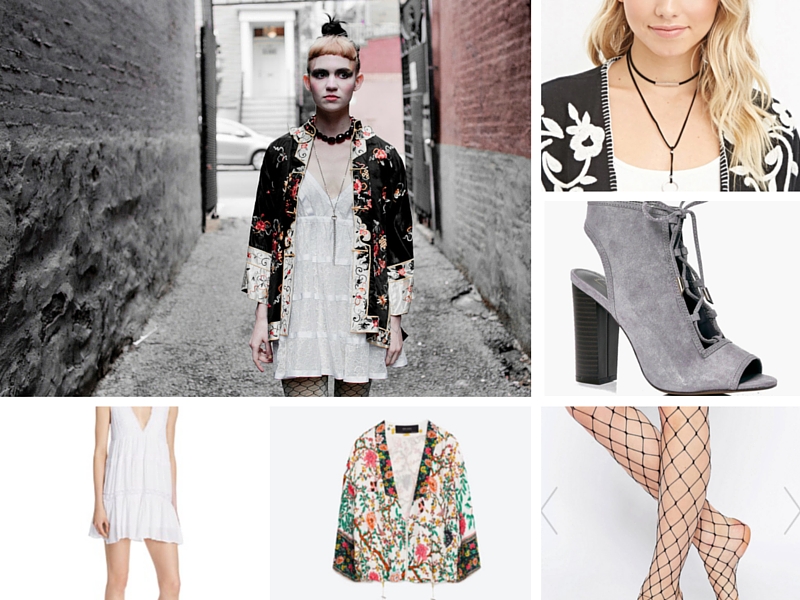 This is a pretty iconic Grimes outfit. She has this very random style that's influenced from anime and comic books but just look so interesting. I paired this dress with a kimono, fishnets, booties and a layered necklace.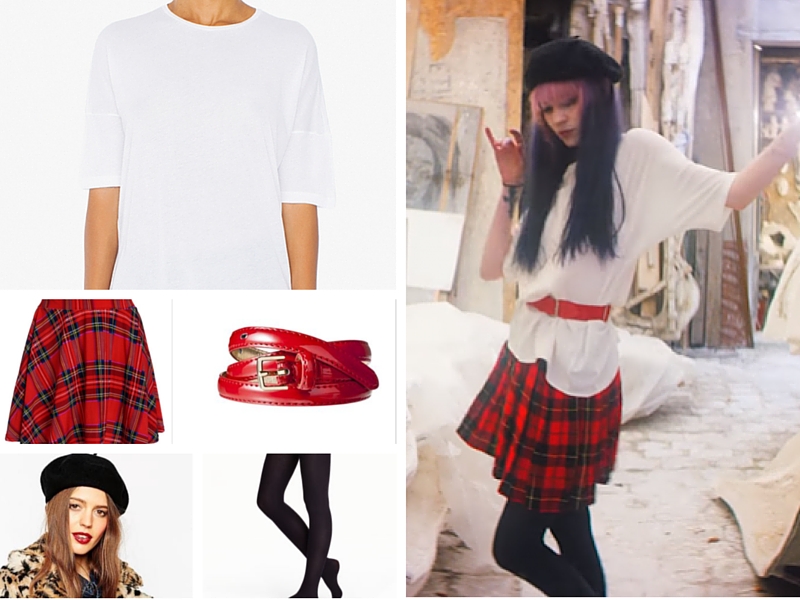 Have you seen the California video??? I loveeeee it. I love the Grimes dance moves, so great. So if you're feeling like channeling your Grime sculptor. I used this plaid skirt, a basic white shirt with a belt, a beret (duh), and some tights.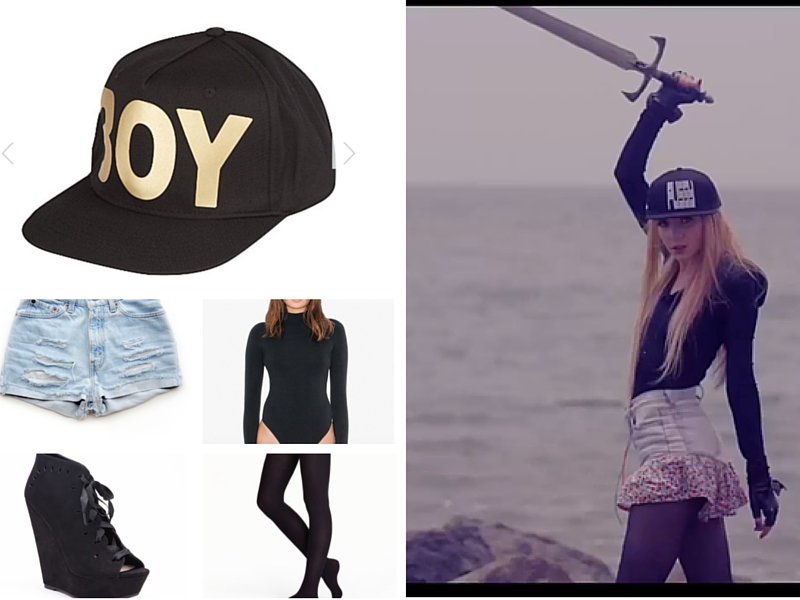 The beautiful Genesis video. So the iconic Pussy hat was a special edition and if you find one it'll be super expensive. So i guess use this hat instead. I paired it with a black bodysuit (no shoulder pads sorry), high waisted shorts (no ruffles sorry again), tights and wedge booties. No sword though, it would be super weird to walk around with a sword but hey do what you want.
Here's her gorgeous California video.

[widgets_on_pages id=Emily-Treadgold] [adsense]
[adsense]