Halsey, you either love her or hate her, but you can't deny she has made huge impact on the pop scene. A fangirl herself she became an internet phenomenon. Badlands is an incredible album and she has some amazing style as well.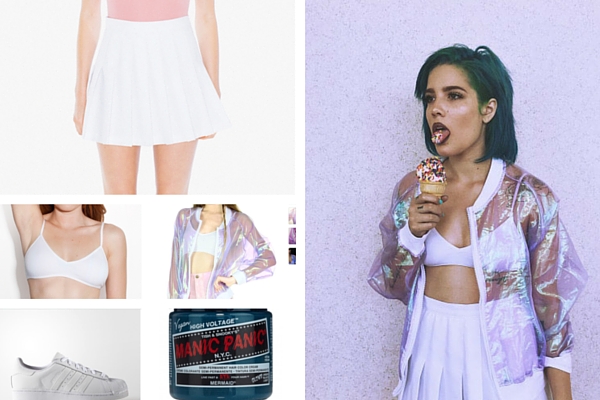 This has become such a classic early Halsey outfit. White tennis skirt, crop top, hologram jacket, and sneakers. And some mermaid manic panic just in case you're feeling bold.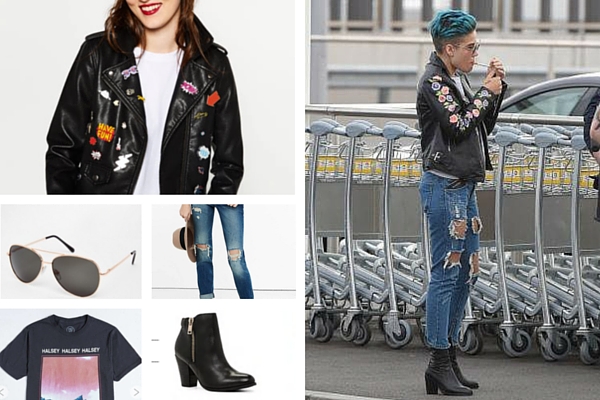 She has some pretty edgy street style, I can imagine wearing this outfit makes you feel like a total boss. Just grab some ripped jeans, a moto jacket, a cool t-shirt, some sunnies, and boots. (Don't smoke though, smoking kills)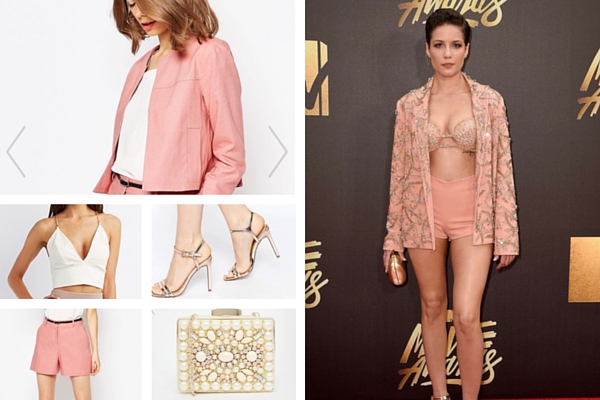 I thought I'd throw on this one of her at the MTV Awards, maybe you can't wear a bejeweled bra so we find this crop top instead. Some shorts, and a jacket, with heels,I also love this bag with this outfit.
[widgets_on_pages id=Emily-Treadgold] [adsense]
[adsense]