Janelle Monae is amazing. Her Prince tribute at the BET Awards was incredible, one of my favorite tributes yet. I love Janelle so much because she's talented and gorgeous, but also her suits and style is so distinctive. I LOVE when women rock power suits.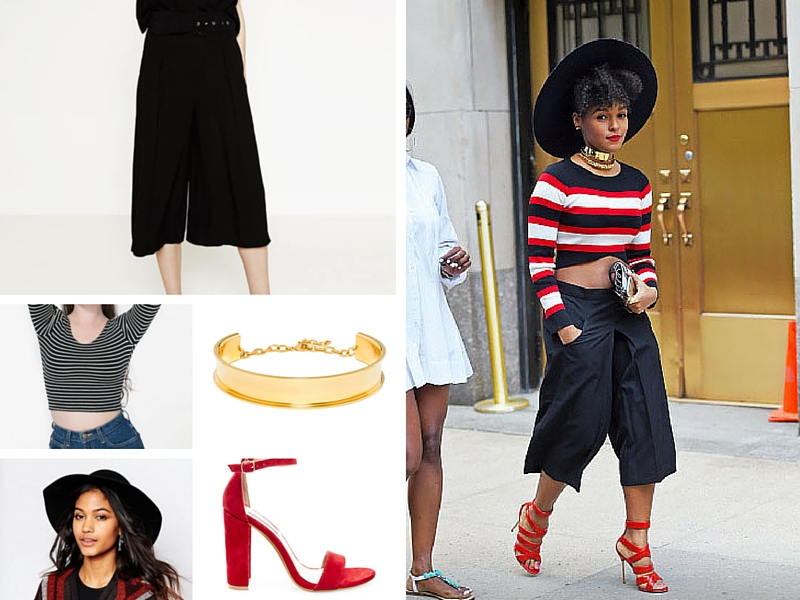 Janelle street style is just as dramatic as her awards ensembles. Just pair a striped crop with culottes. Add some strappy heels, gold choker, and a big hat.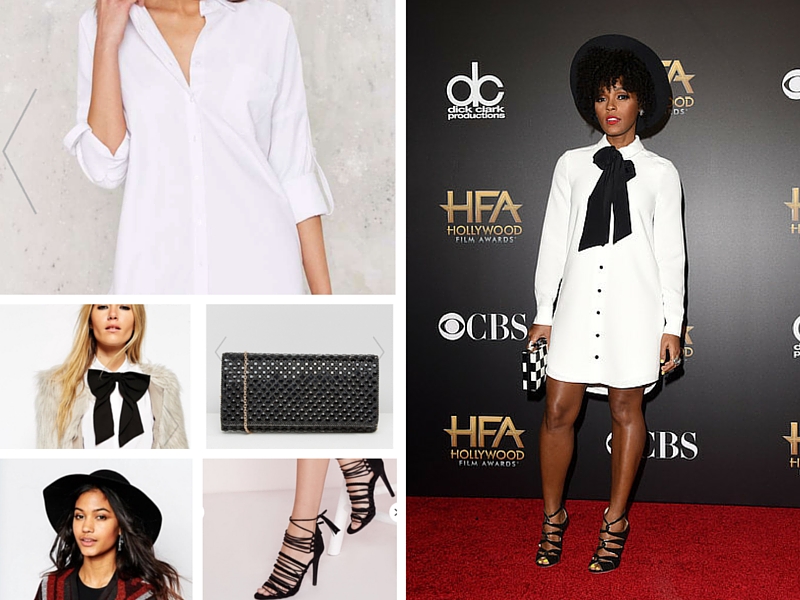 This is a more wearable awards outfit she wore. You could wear this to work or you could wear it out. It's so elegant and easy but still dramatic. Use a shirt dress, add a bow necktie, a hat, and heels and a clutch.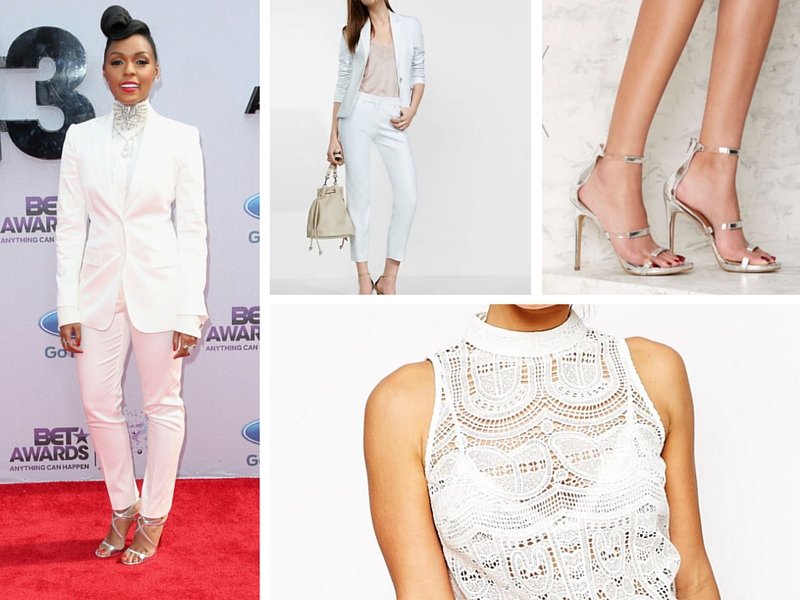 We CAN'T have a Janelle Monae without some take on her bomb suits. I love this all white ensemble that's a little different from her usual uniform. Start with a white suit, a high neck top, and some silver heels.
[widgets_on_pages id=Emily-Treadgold] [adsense]
[adsense]