I was raised on country music, but like Patsy Cline and Johnny Cash, I couldn't get into Bro-Country, that just was not going to happen. I really felt like the whole genre forgot its roots, until I heard Kacey Musgraves. The East Texas country singer who put clever lyrics to classic music and brought authenticity back to country music. She is so honest and accepting in a genre that seems to be propagating antiquated opinions on women and religion. She reminds me of June Carter. Her outfits are amazing, whether it's her music videos or her performances she embodies the classic Rhinestone Cowgirl theme. That may not be super appropriate for everyday activities but whatever.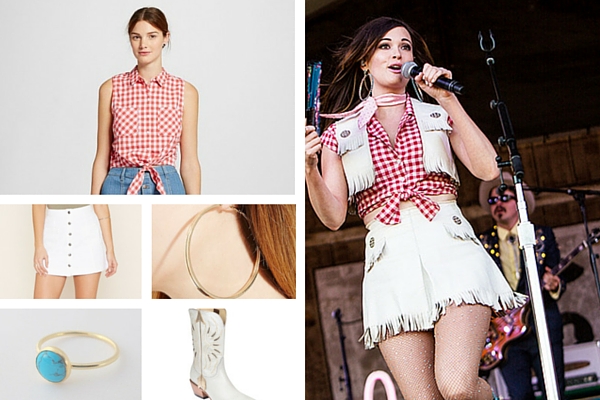 Yes gingham, I love this gingham tie-shirt, it's just great. This a-line mini will look a little less performance outfit but definitely country. Pair that with some of Kacey's signature giant earrings and this turquoise ring. These boots are actually part of Kacey's line for Lucchese, so they are pretty expensive, but a good investment boot.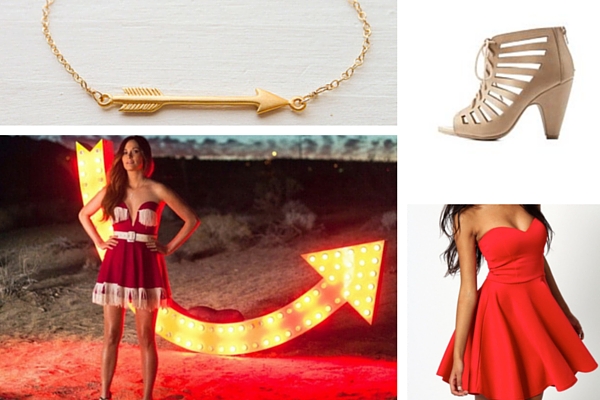 I totally wish I could wear a fringe dress casually. This red skater dress will have to substitute. I like these nude lace-ups and of course some cute arrow jewelry.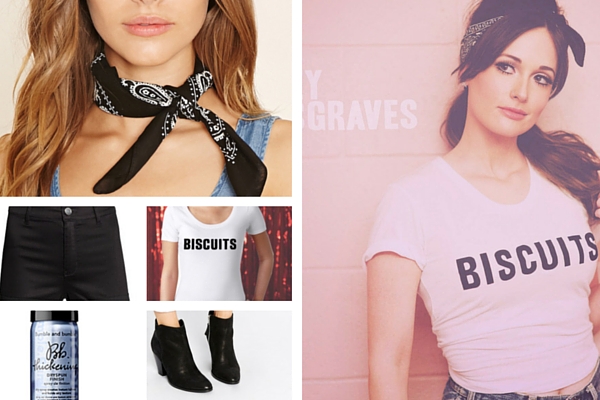 So cute, "Biscuits" is a great song. This shirt is obviously from her merch. Then with high-waisted shorts, black booties, and this bandana, you've got the whole outfit. I added this great hair volumizer to get that same vintage big-hair feel.
Watch her video for "Biscuits" for more inspiration.

[widgets_on_pages id=Emily-Treadgold] [adsense]
[adsense]