Part 2! We're getting into the really fashion-forward Kanye. This is right after the wonderful Taylor at the VMAs incident. So Kanye had to make a comeback in a big way. At the VMA's a year later her performed "Runaway" and it was beautiful, and it painted him as the flawed but brilliant artist that we know him as.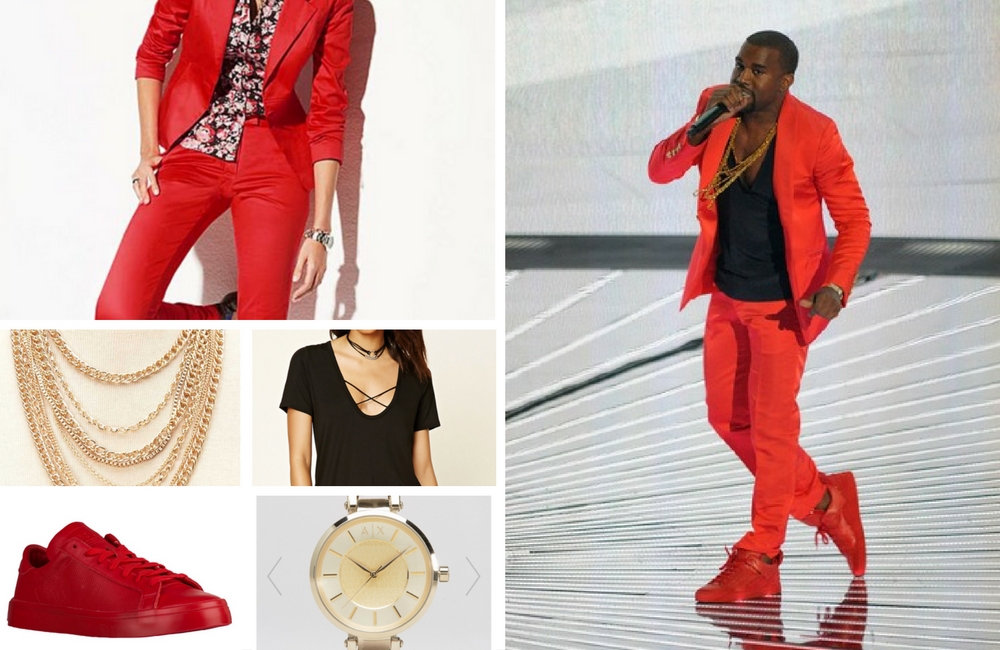 MBDTF
Skipping over the Rosewood movement Kanye and directly into his show-stopping red suits. The bold red Phillip Lim suit became a staple. Put on a strong red suit, a black t, gold chains, and red sneakers, for a look as bold as Kanye.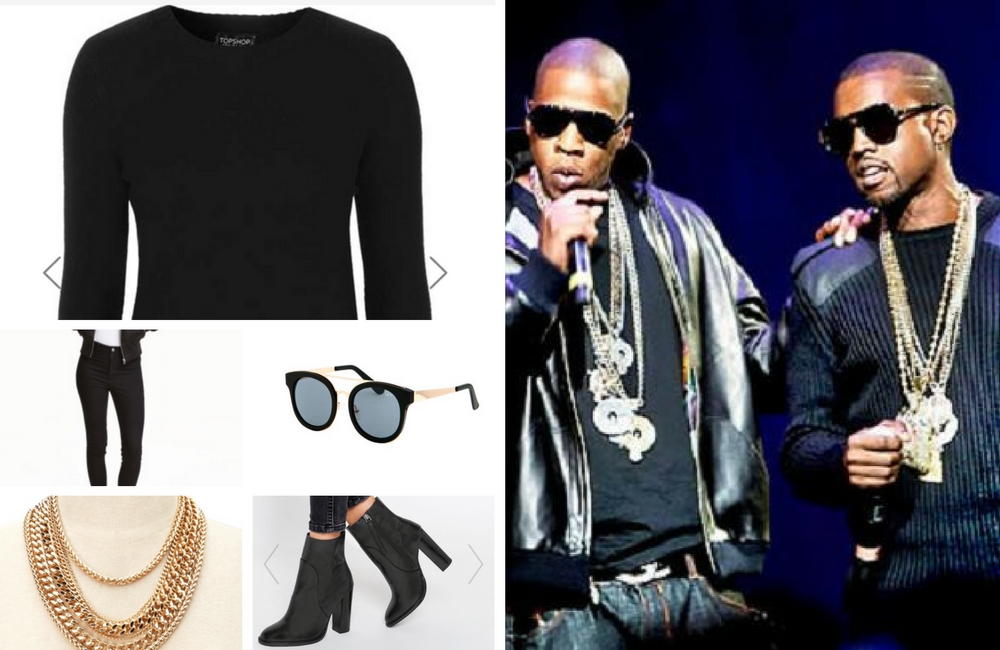 Watch the Throne
After dropping Watch the Throne, the era of "luxury rap" was ushered in by Kanye and Jay-Z. While the two had long been fans of Givenchy creative director Riccardo Tisci, who'd been making gear like rottweiler print tees since 2009, having him art direct the album and tour was a huge step in melding the worlds of fashion and hip-hop. Something Kanye has been doing quite often lately. As much as I love the rottweiler tees, I love these matching black and gold outfits Jay and Ye are wearing. Start with black pants, a black sweater, gold chains, sunglasses and ankle boots for ultimate throne appeal.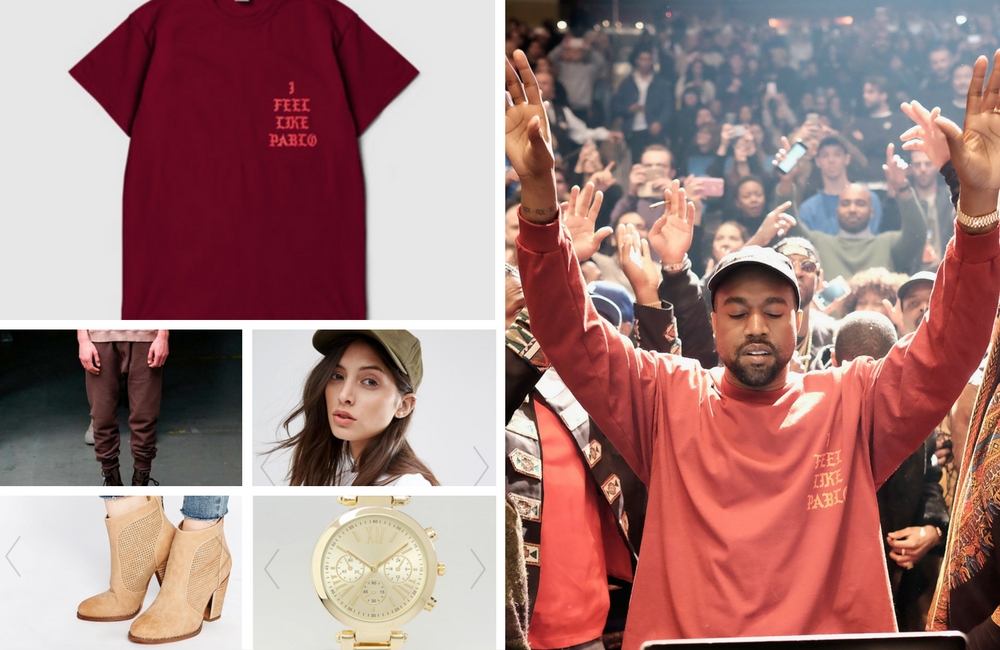 The Life of Pablo
In the Pablo times, Kanye officially merged fashion and music with the album being played during his fashion show. The album is stunning, the clothes are confusing, but the knockoffs of his "I Feel Like Pablo" shirts are so prevalent right now. It's crazy. Feel like Pablo with this great shirt, sweatpants, ankle boots, a baseball cap, and a gold watch.
What's your favorite era of Kanye?
Take 30 minutes out of your day to remember how beautiful the Runaway movie was.

[widgets_on_pages id=Emily-Treadgold] [adsense]