LOOK Kelsy Karter may have risen to quick internet fame via her florious faux Harry Styles tattoo, but we've loved her sultry vocals and impeccable eyeliner forever. Her songs are modern rock n' roll and her style is iconic so here you go.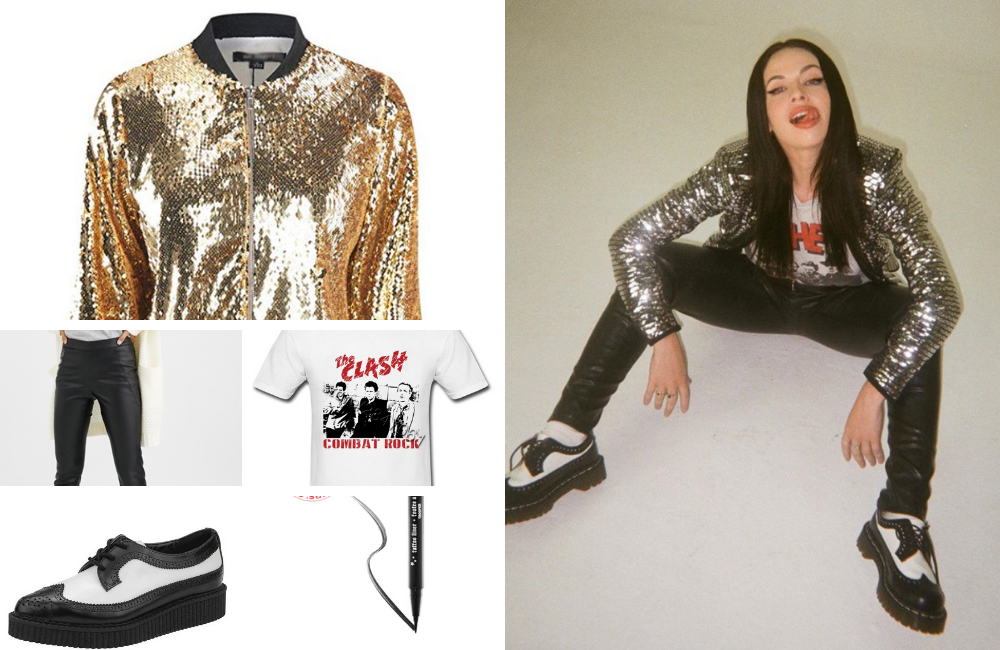 Yes okay,  a Kelsy classic, leather pants, know them and love them. Add a classic band t, we found The Clash bc she wearing that in the photo and that's the point, but an array of band t's would be fine. Add some wingtip creepers, a sparkly jacket, and duh eyeliner.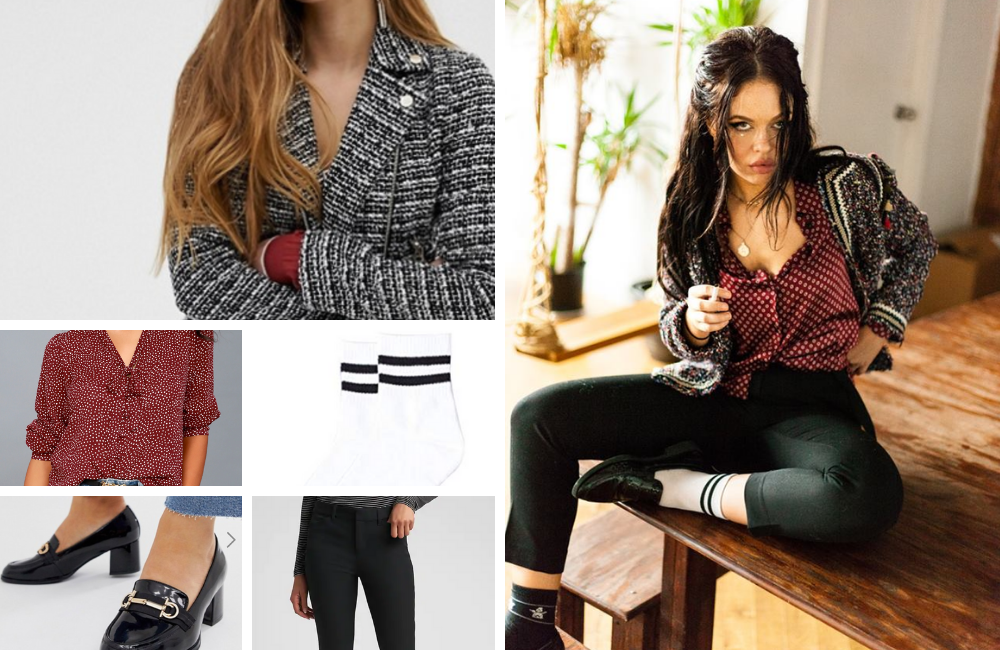 So much is working for me here, we have cool stretchy pants, a tweed jacket, a blouse, socks!!!!! AND loafers, I made these heeled bc I'm short and need a lil boost especially if I can wear a heel with a nice thicc sock.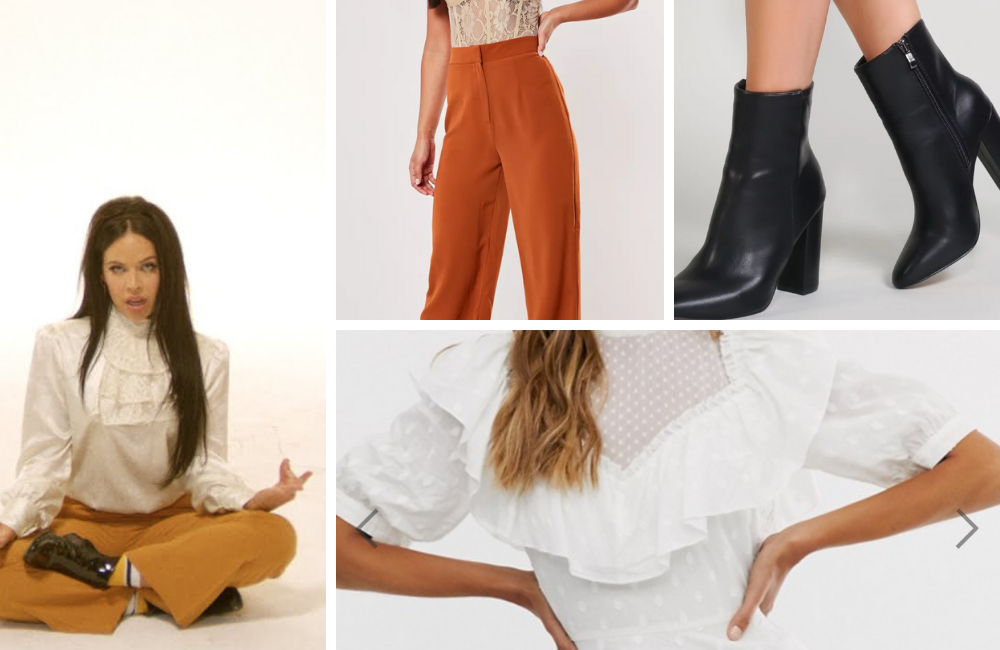 Fine fine fine, yes, we neeed a HARRY outfit. Look if this is too much for your daily look, I get it, but I APLAUD Kelsy for making a high-neck ruffle blouse and trousers so haute add boots. Don't get a face tattoo.
[widgets_on_pages id=Emily-Treadgold]