Lady Gaga is an icon. Her Superbowl performance was stunning and her new album Joanna is such a departure from her previous work but it's flawless from start to finish. Her look is always changing so we're taking inspo from her Joanne songs this time around.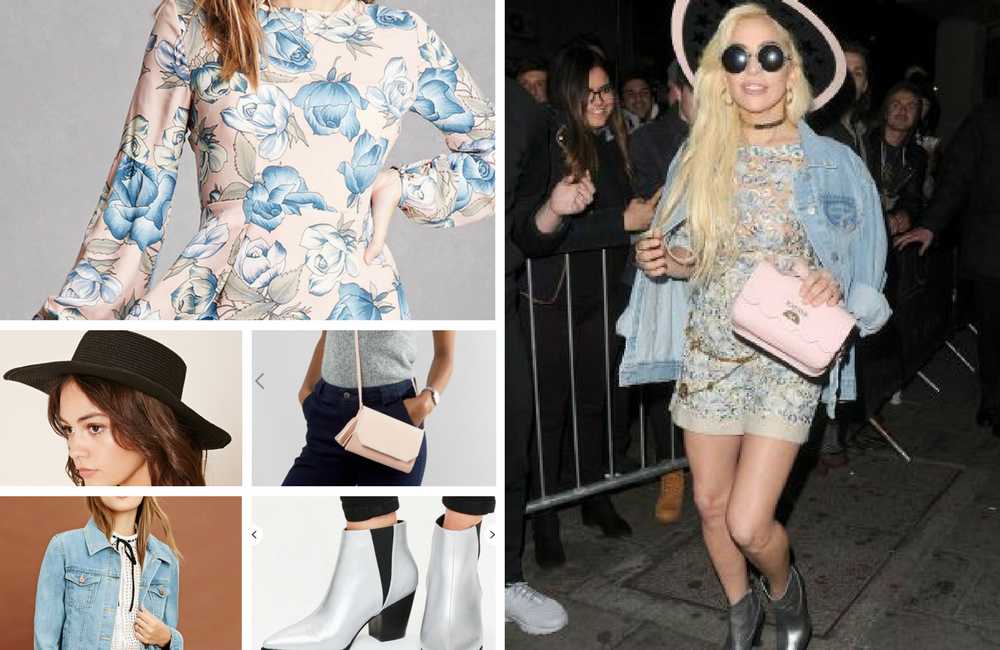 This first look is so pretty and pastel. Start with a floral dress, add a denim jacket, a baby pink purse, and silver boots.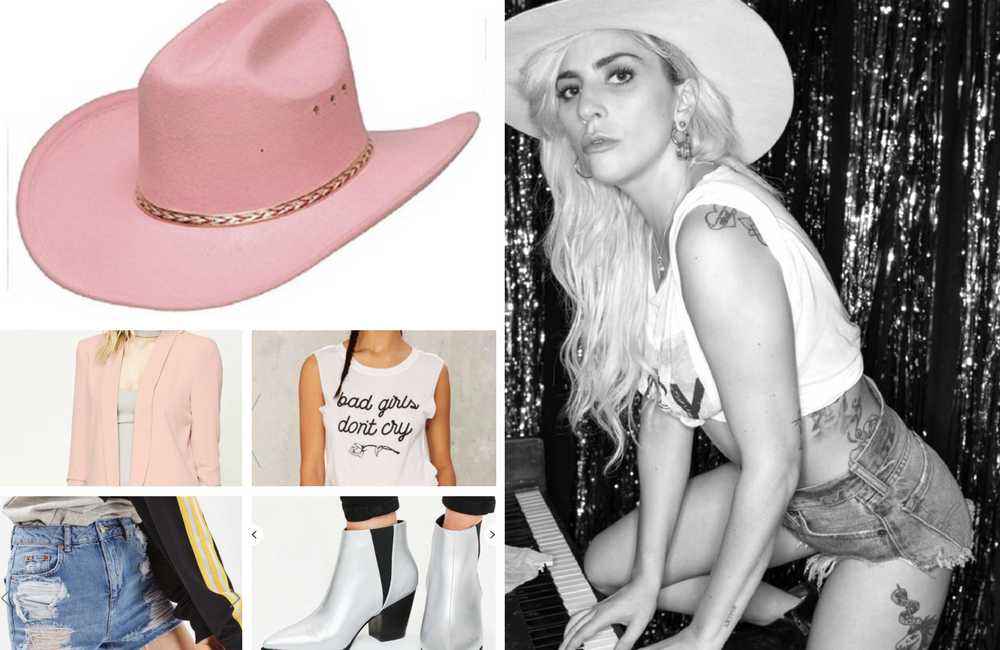 The perfect Joanne look. Cut-offs and a tank top with silver boots. I added a pink blazer because she rocks that sometimes with her outfits. Then top it off with the iconic hat.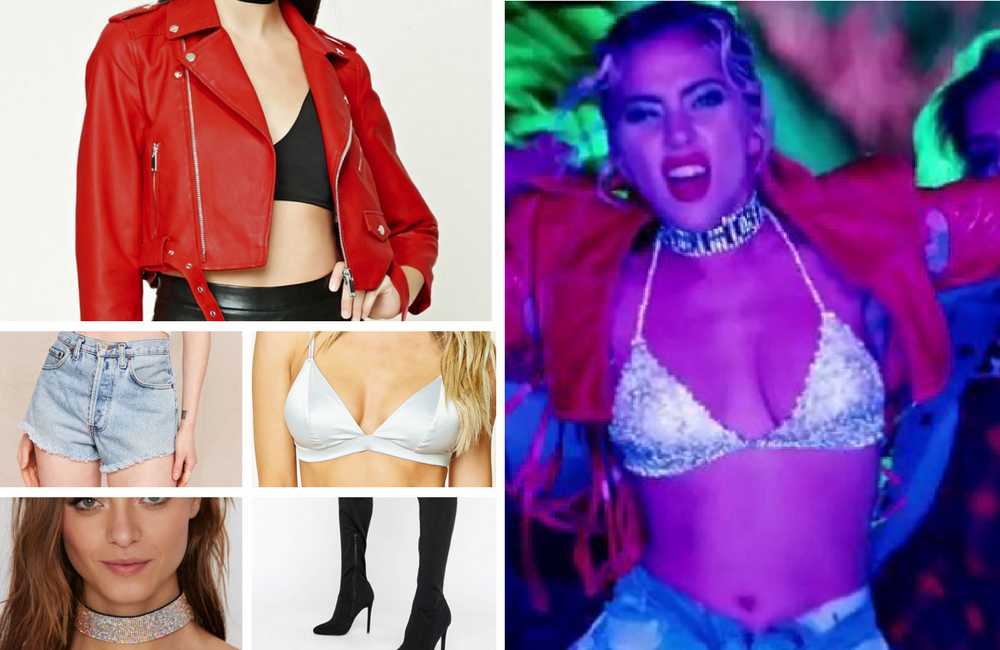 The John Wayne video is amazing and in truly Gaga fashion it is intense and crazy. Start with a silver bralette, cutoffs, and OTK boots. Top it off with a red moto jacket and a rhinestone choker.
[widgets_on_pages id=Emily-Treadgold] [adsense]
[adsense]