Look, I know there are people out there that plan their Halloween costumes super far in advance and they're cool and collected on the day-of, but I am not one of those people. I literally ordered my (partial) costume today. (I'm being Moira from Schitt's Creek not like anyone's asked). So as far as  "Halloween Ideas" go, I get that this seems late, that's fine, that's how I role. Here are three looks that maybe you have at home, but also they're all from Amazon so you can probably get that sweet, sweet next day delivery. I also am aware that musicians are protesting Amazon events and yay, great for them, I'm just trying to get by. Aight, here we go.
Taylor Swift is always a good choice and this outfit from "You Need To Calm Down" was pretty fire honestly. You PROBABLY have a high-waisted bikini (please, do not show your belly button, lest it alerts the humans that you are, indeed, a pop music robot). If you don't have a hot-pink fur jacket, you might as well get one bc it's fun and cheap on Amazon. Add some pearl sunglasses and you're done. You could also totally DIY your own sunglasses and just glue some pearls on a cheap pair.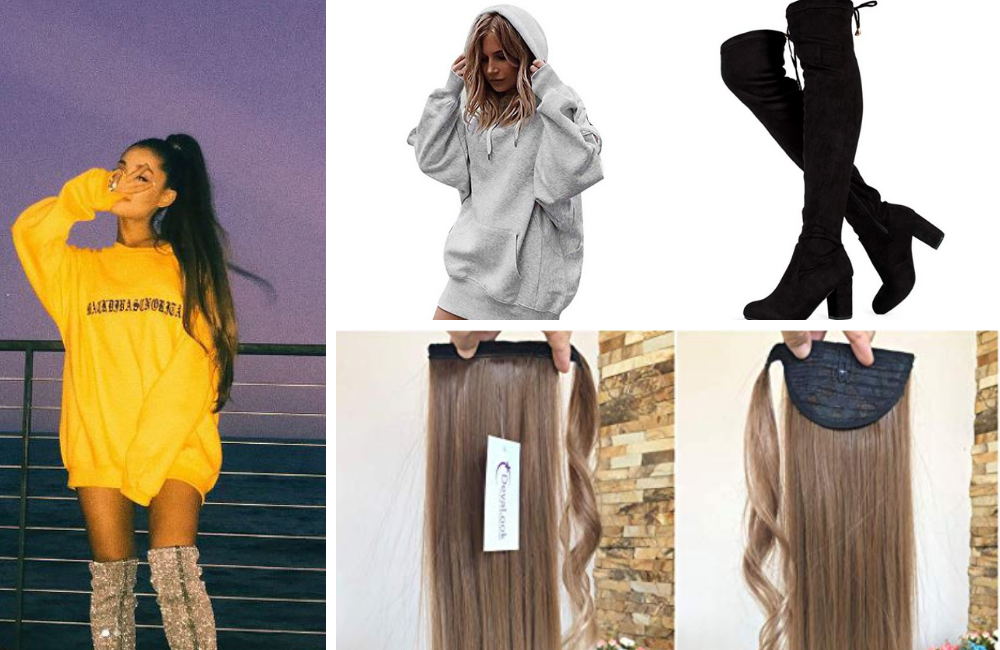 Ariana Grande is always relevant since she destroyed the modern music album cycle like it was nbd. She also has a pretty easy iconic look: sweatshirt, thigh-high boots, and a ponytail. If you don't have long hair just fake it, (gee thanks just bought it) and add some eyeliner. Super easy.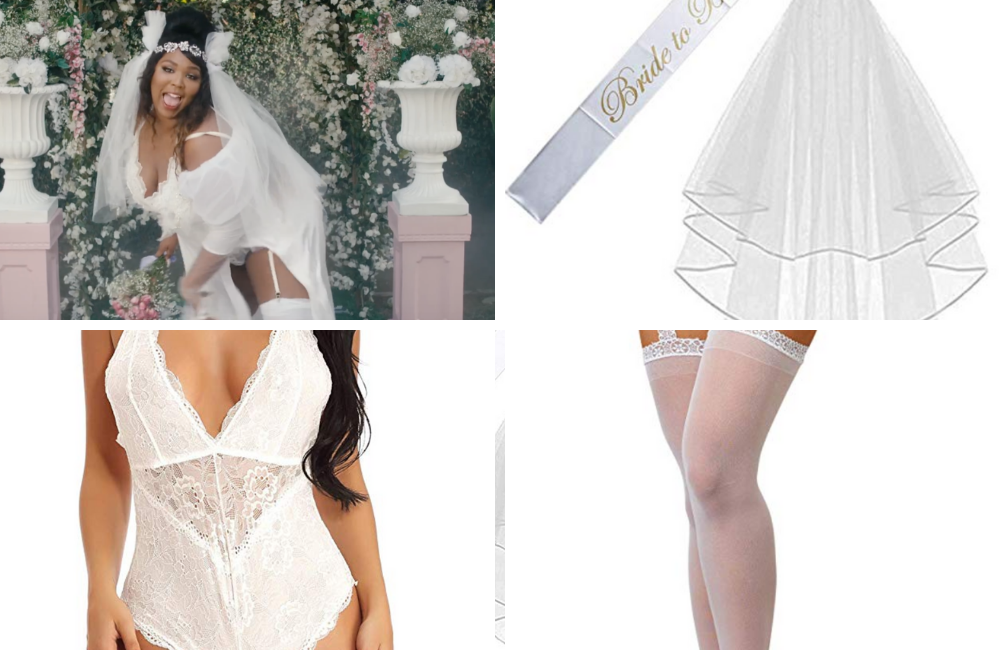 It's hard to imagine anyone else having a better year than Lizzo, she has absolutely dominated. Her "Truth Hurts" look is pretty easy to create. I found this lacy bodysuit (that isn't see-through bc you know) add some stockings and a garter. Then to top it off add a veil and this weird Bachelorette party set also has a sash and I recommend turning it over and writing "100% That Bitch" or "Truth Hurts" on it instead. Make it cute, add like a bunch of confidence to the look and you're set.
[widgets_on_pages id=Emily-Treadgold]