Lauren Mayberry may be pint-sized but she is not to be messed with. The CHVRCHES front woman has made public stances against misogyny and objectification. She stands up to online bullies and she's just talented. Her style reflects that, she is a tiny lady, but she wears tough clothes that fit her cool vibe.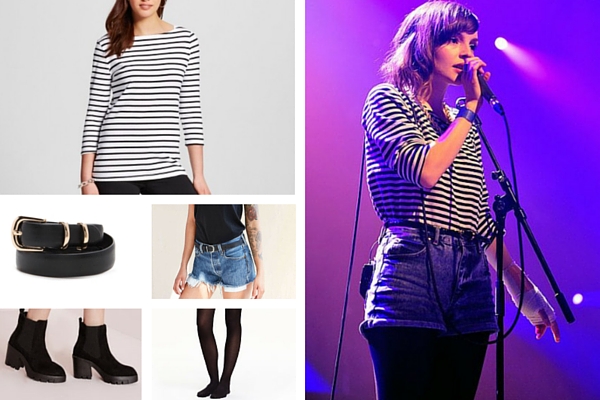 Here is you most casual, classic outfit. This would look great no matter where you go, and can be changed up all the time. Basically, it's just your go-to striped shirt, the best pair of denim shorts, tights, boots, belt it all together, and boom you're a rockstar.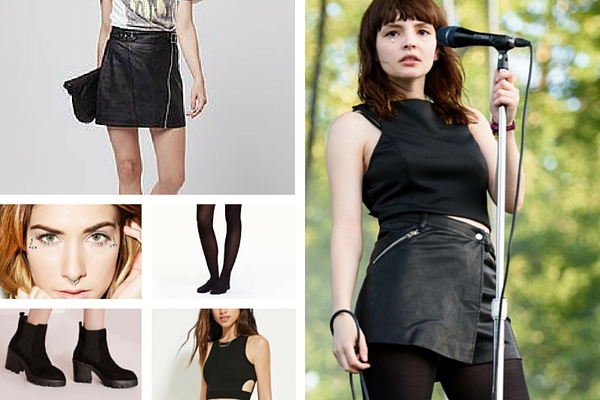 This outfit from Pitchfork Festival was so memorable to me, she has this delicate voice and contrasts it with a real rocker attitude. All black everything is always a good choice. Just pair a leather mini with tights, and cool crop, boots, and some face bling if you're feeling cool.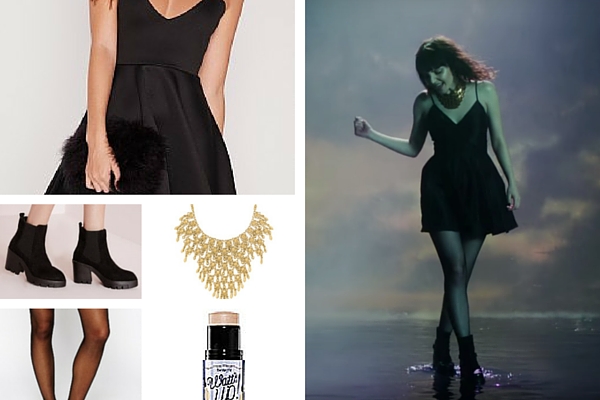 This one is a big deal. The outfit Lauren Mayberry wore in the "Leave A Trace" video became a symbol of feminism when 4chan trolls started calling her a "slut" and a "whore". She posted a link to the thread on Twitter calling out their misogyny. They even called her a hypocrite for speaking out against the objectification of women and then wearing a short dress in a video. So dumb. So awful. Women should be able to wear whatever they want without dealing with harassment. Also, Lauren looks amazing and she's so cool for standing up for female artists and bringing this issue to attention. To channel that badass energy. Rock your dress with that same confidence, add some sheer tights, killer boots, and an awesome gold statement necklace. If you want to go all-out finish it with some serious strobing.
[widgets_on_pages id=Emily-Treadgold] [adsense]
[adsense]