We've been obsessing over Liz Huett since we heard her song STFU & Hold Me, a modern dating anthem, but we became even more obsessed after we saw her super petty video for H8U. We loved how glam she looked while going crazy at her ex's wedding.

This is such a perfect casual look for hating someone. A striped crop top paired with jeans, add red boots for flare, gold hoops and gold bangles.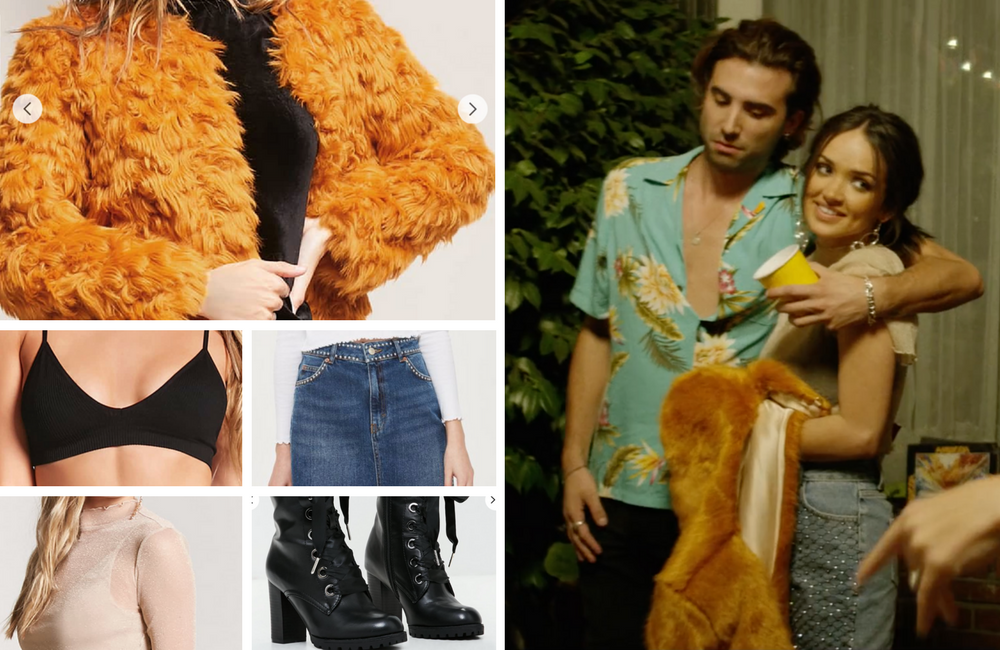 The perfect party look for hanging with your friends and glaring at this new girlfriend. An embellished denim skirt add a sheer top over a bralette. Finish off the look with black boots and a fluffy orange jacket.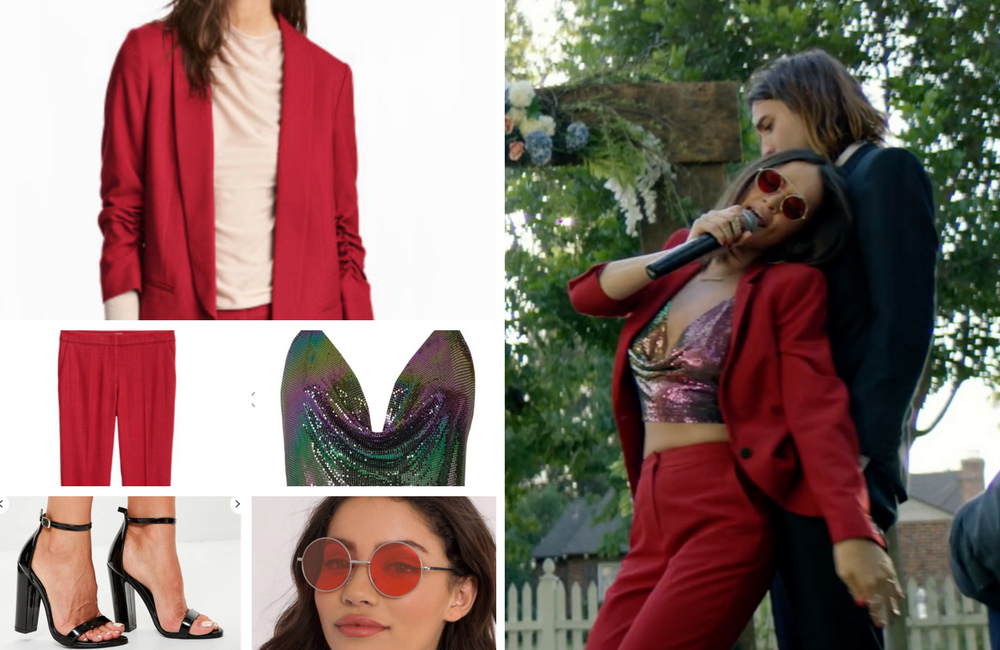 Ahhh the finale, the perfect outfit for ruining a wedding. Start with a bold red suit jacket and trousers, pair it with this disco halter top, black heels and red shades finalize your emotional breakdown.
[widgets_on_pages id=Emily-Treadgold] [adsense]
[adsense]