We were JUST talking about how amazing Misterwives are, but we have such a love for Mandy Lee, the badass frontwoman that wives all her misters. She is an impeccable live performer, has an incredible voice, and just radiates everything we want to be in life.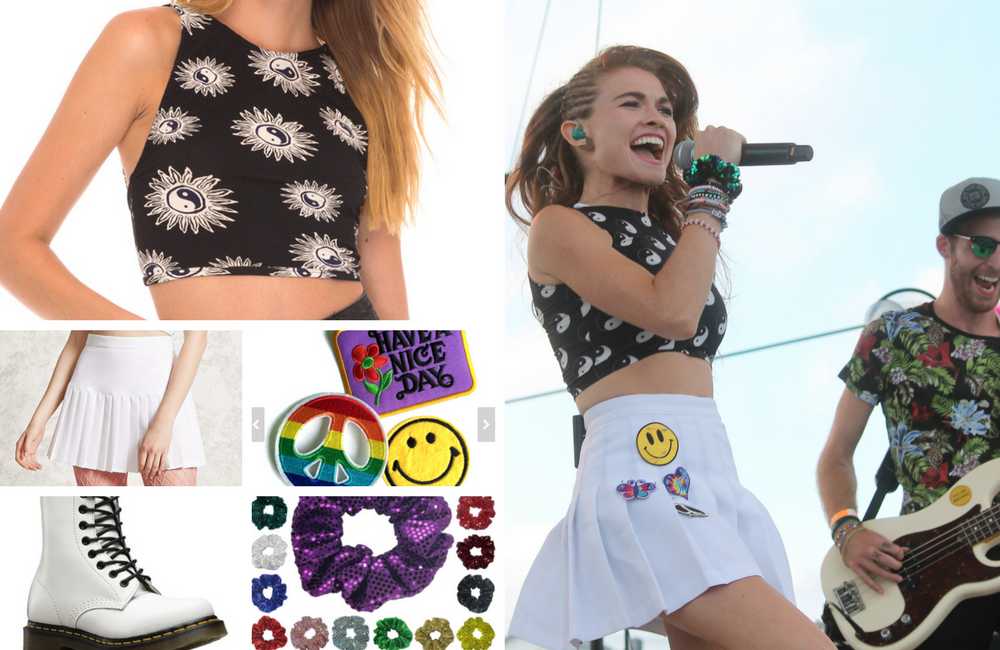 A classic performance outfit, Mandy lee tends to mix and match her tennis skirts and printed crops. Pair this white pleated skirt with a ying-yang crop, embellish with patches and sequin scrunchies on your arms. Finish it off with some white doc martens.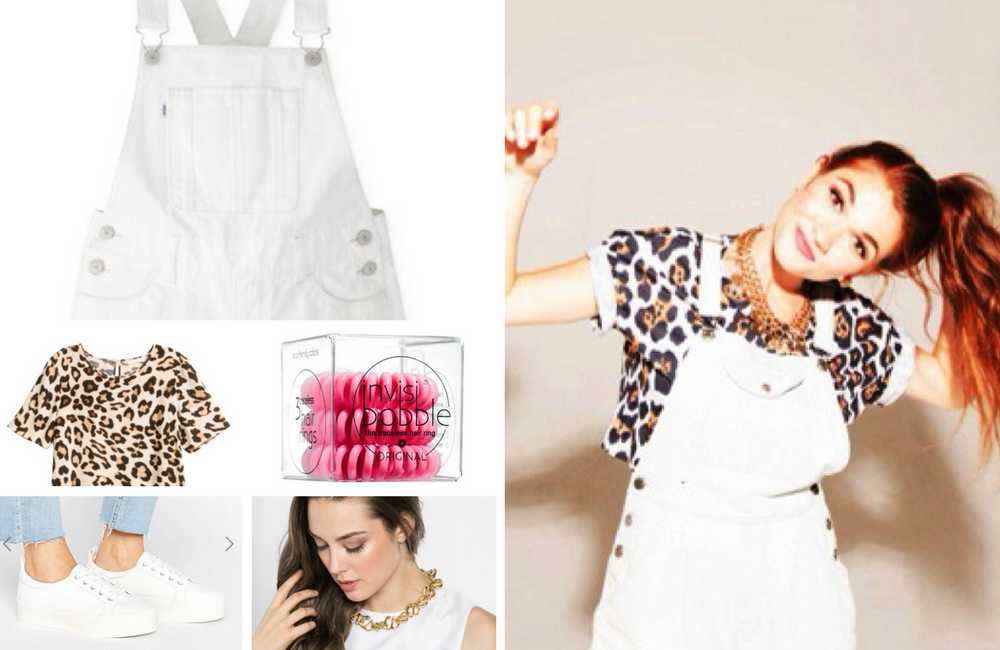 Love this cute style. Pair your white shortalls with a leopard tee. Add a gold necklace for interest. I think these flatforms would really pair well with this look. Then sweep up your hair in our favorite hair ties that prevent the dreaded ponytail headache.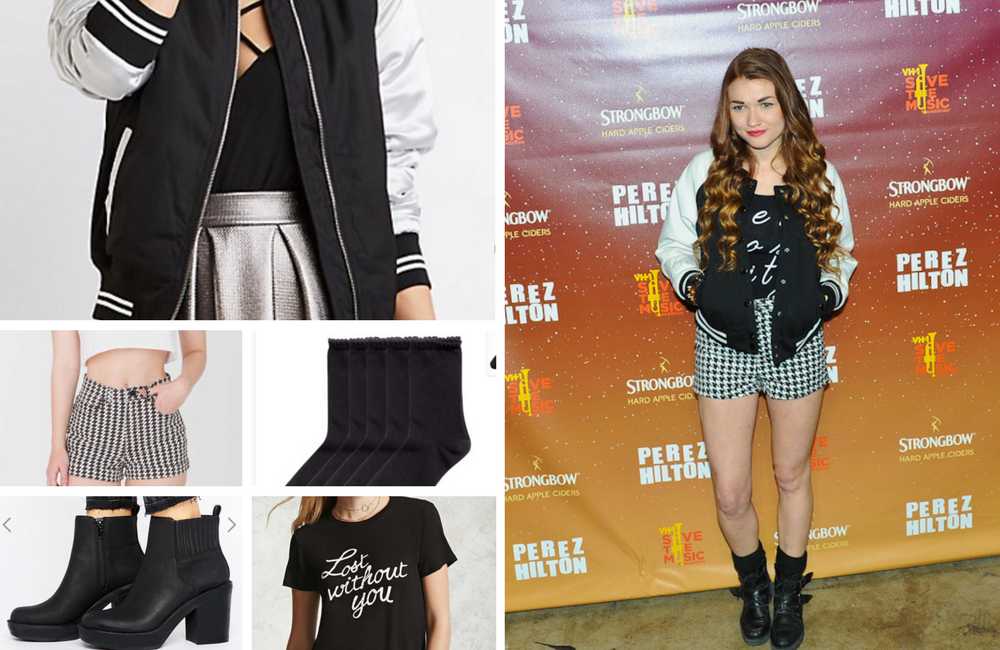 This outfit is so great. Start with houndstooth shorts, if these aren't those american apparel ones I'd be shocked, (rip American Apparel) but you can definitely find them on Poshmark. Pair with a graphic tee and a varsity jacket. Finish the look with some socks in boots and you're good to go.
[widgets_on_pages id=Emily-Treadgold] [adsense]
[adsense]