Marina Diamandis is a sensation. Her style and her music is divided beautifully into eras. Her distinctive voice and brilliant lyricism makes her a pop stand-out. Whether it's her early Family Jewels era or her latest Froot, she is killing it all the time.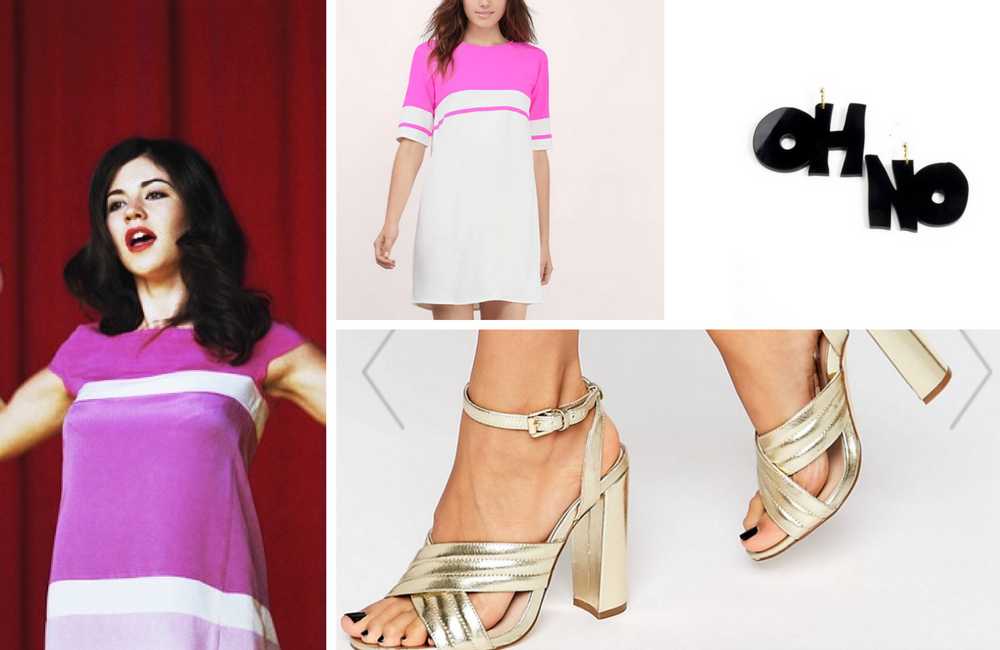 The Family Jewels Era
The early Marina years. "Oh No" is one of my favorite Marina songs. It's so damn catchy. She is definitely becoming her own self-fulfilled prophecy. Start with a colorful shift dress, some gold heels, and these cute little earrings that allude to the song.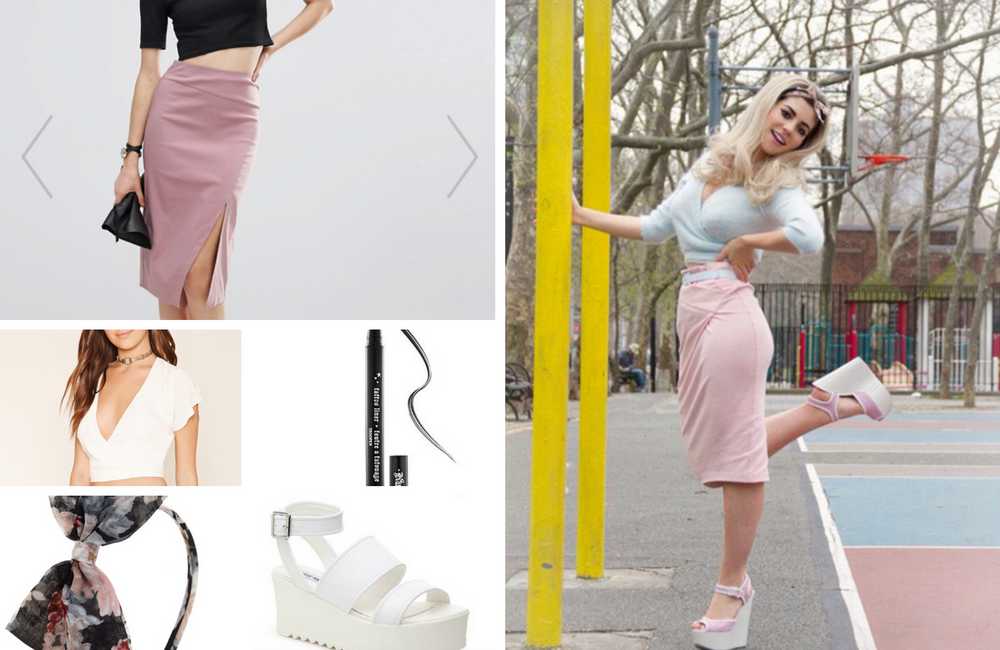 YAY Electra Heart! Marina really became an icon with "Primadonna", I was obsessed with that song! This is when she adopted a lot of metallics drew hearts on her face and had that amazing platinum hair! Use a wrap crop, a pink pencil skirt, a big bow, and platforms. This eyeliner is perfect for drawing some cute hearts on your face too.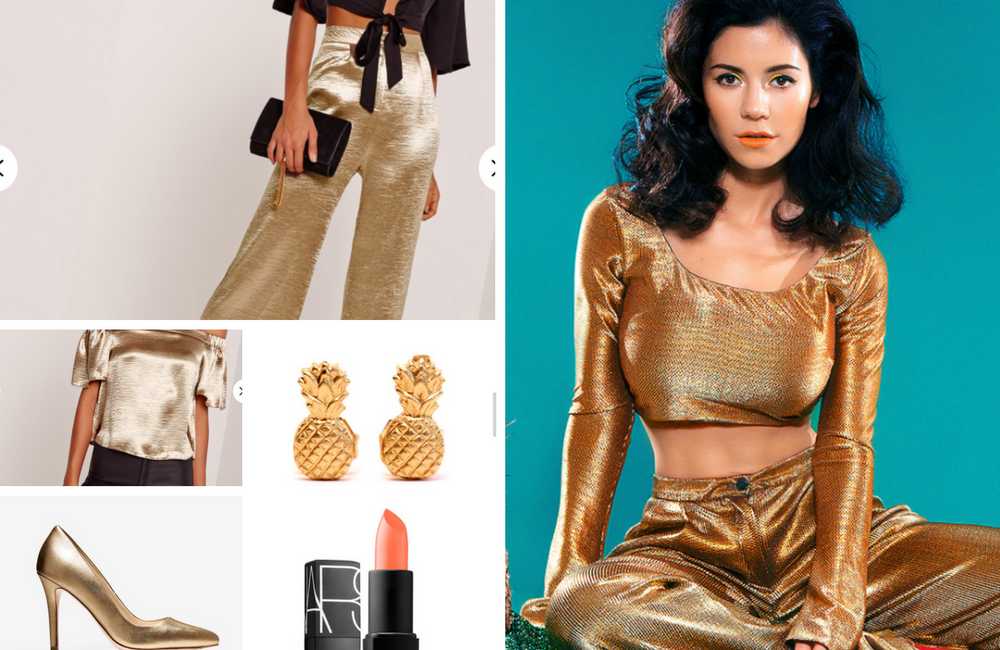 The FROOT era was so hard for me to pick an outfit, but this gold two-piece was so stunning. She often wears really fab sequin and metallic jumpsuits when performing but I figured those would be tough to translate into an everyday situation. These metallic pants and gold top are still very flashy but a little bit easier to pull off. The pineapple earrings are the perfect nod to her froots and finish it all with a lovely coral lip and some gold pumps.
Watch her video for "Blue" for more beautiful Marina.

[widgets_on_pages id=Emily-Treadgold] [adsense]