The 1975 have been playing in my head non-stop this week. I'm so excited for their tour this year. Their sophomore album I Like It When You Sleep, For You Are So Beautiful Yet So Unaware Of It is incredible. The band has a memorable aesthetic and frontman Matt Healy has become a kind of fashion icon in a classic rock way. He wears mostly black Yves Saint Laurent and pairs it with a lot of charisma and badass hair.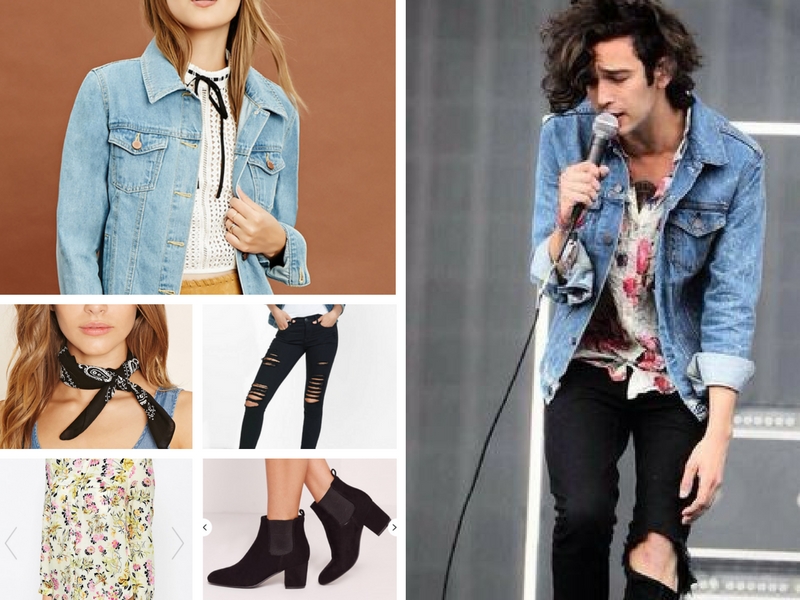 This first outfit is what he wears in the video for "Robbers" as well as when he's on stage. It's pretty easily replicated, ripped black jeans are a staple, a floral blouse, denim jacket, the bandana is a "Robbers" reference, and he loves Chelsea boots but these heeled ones are a fun alternative.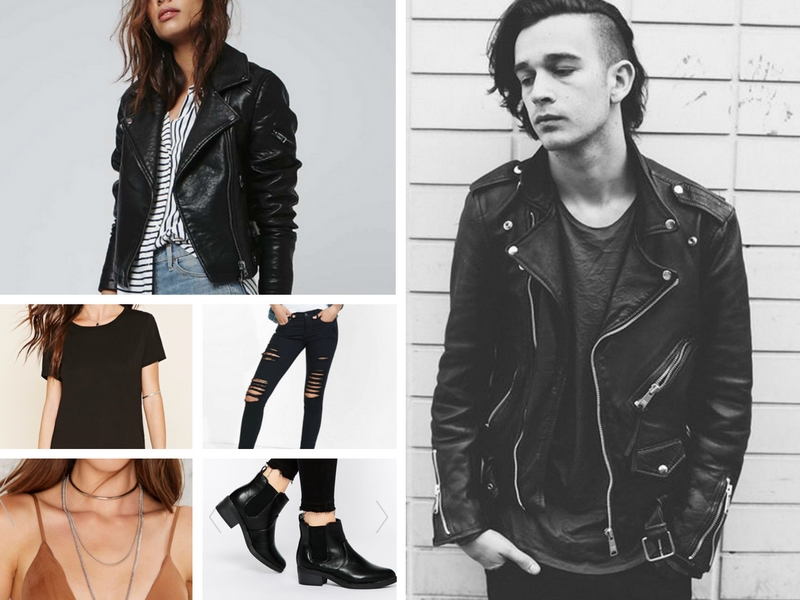 The classic rockstar look. Early done with ripped jeans, a black moto jacket, if you don't have a trusty one already please get one. I swear you'll get so much use out of them, they make every outfit look instantly amazing. Then your basic black t-shirt, chelsea boots, and I added this layered choker for a little interest.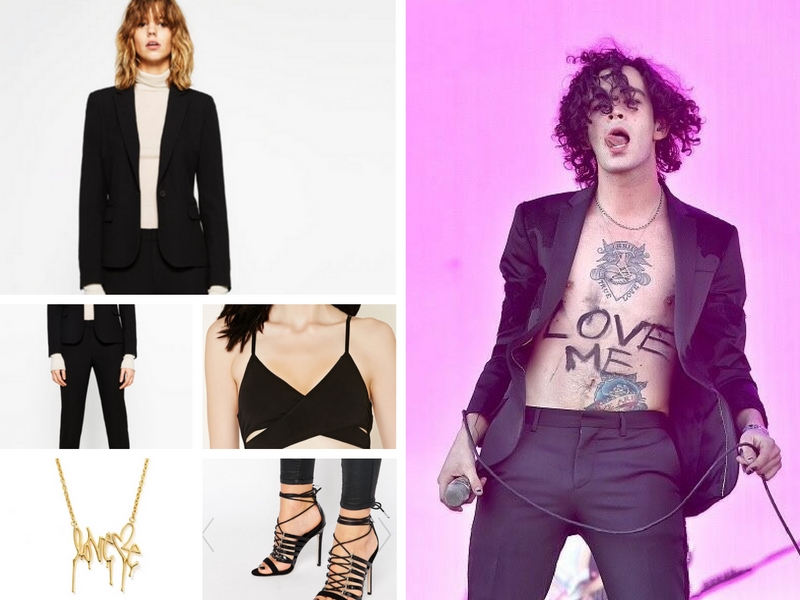 Ahhh the shirtless suit, such a classic. If you don't already rock lady suits, now is the time, I swear they are the best. Show off your amazing chest tattoos..or not..and wear you blazer open, pair it with a crop top, some strappy heels, and I think this necklace is an easier way to honor their hit song "Love Me" than painting it on your stomach but you do you.
Watch their new video for "The Sound" and definitely get tickets for their tour.

[widgets_on_pages id=Emily-Treadgold] [adsense]