Rena Lovelis, the stellar front woman and vocalist of Hey Violet has a look that immediately draws you to her. I've been obsessed with them since their new EP came out and their video for "Guys My Age" is my dream aesthetic. I love Rena and her badass sister Nia, but we'll just focus on Rena today. (we will follow up with Nia).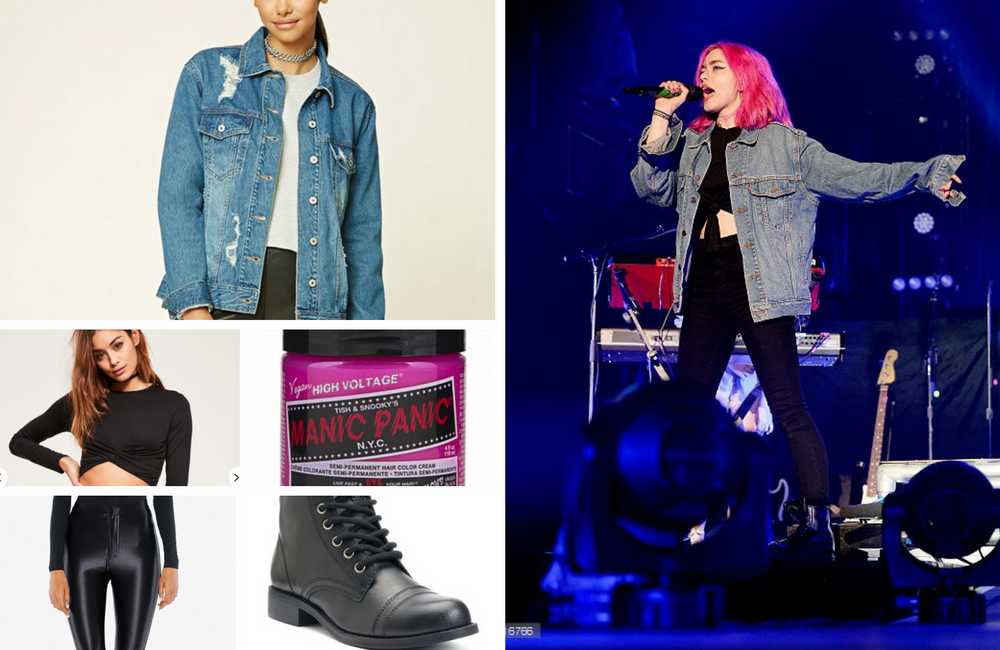 So this is a typical Rena performance outfit. If you want to see one of my favorite live performances watch their song "Odd" I'm in love. For this outfit I started with black disco pants, pretty much a Rena staple. A black crop, combat boots, and top it off with an oversized denim jacket. For this hair color, try manic panic's classic colors. Rena's hair shifts from different pink variations but this hot pink is perfect. It's a classic for a reason.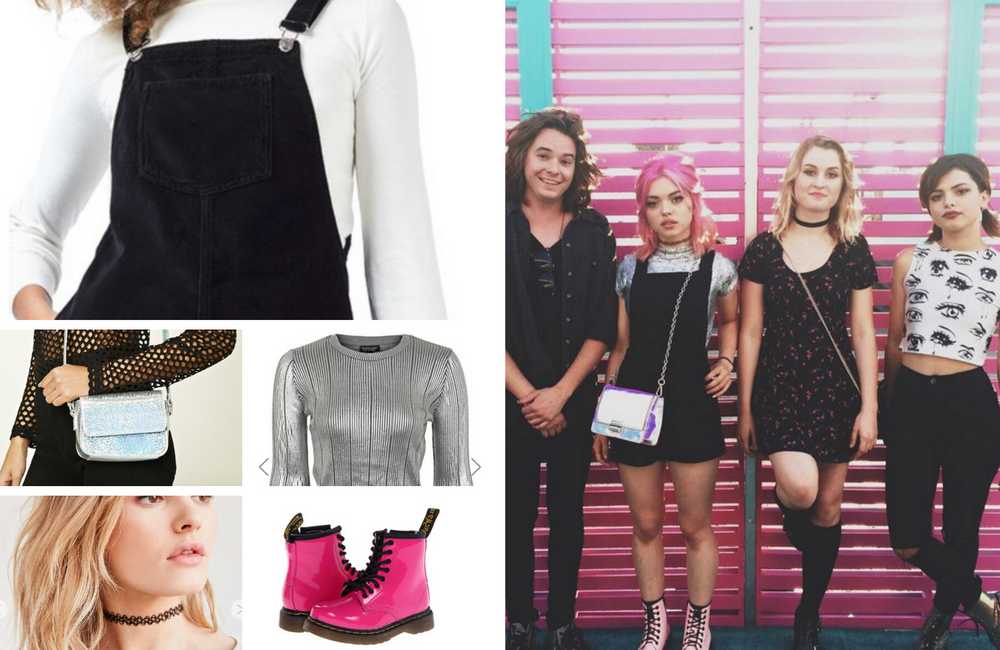 Rena's amazing Teen Choice Awards ensemble is the perfect outfit for anything. I used a velvet pinafore, a silver top, that choker that I wore in elementary school (am I aging myself here?), pink combat boots, and a metallic purse.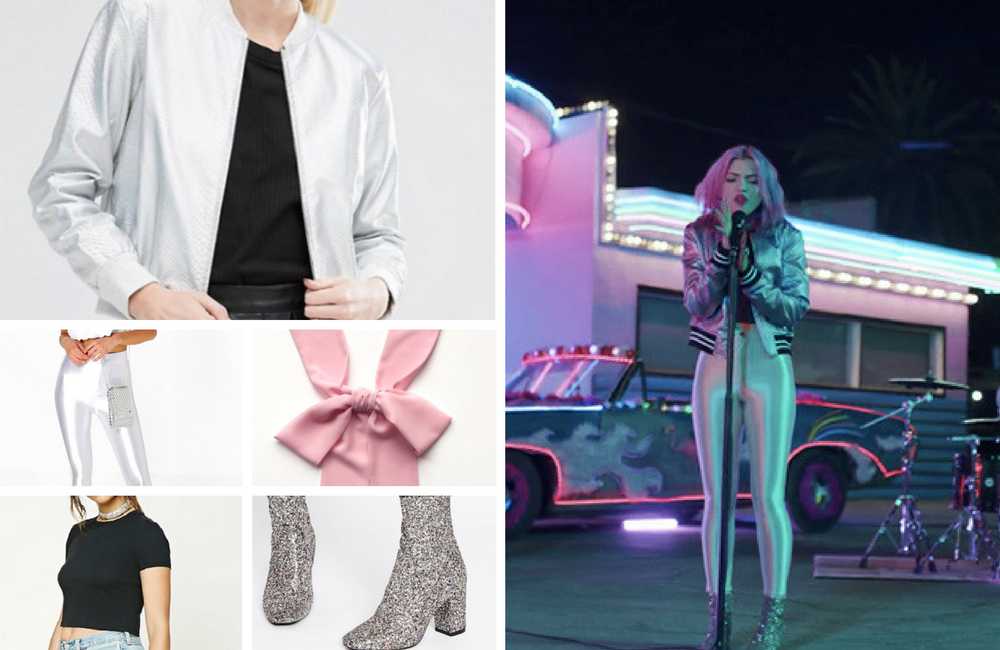 The "Guys My Age" video is filled with outfits I want, but let's just go with the iconic silver disco pants and silver bomber combo. Add a black crop top, skinny pink scarf looped tightly around your neck, and silver glitter boots. If you're feeling daring finish it off with some pink glitter lips.
[widgets_on_pages id=Emily-Treadgold] [adsense]
[adsense]