Oh RiRi, your style never disappoints. We all know that New Years Eve is everyone's excuse for pulling out all the stops on glam factor and who better to give us inspiration that Rihanna. There will be a dozen girls in sequin body con dresses so stand out with some of these outfits.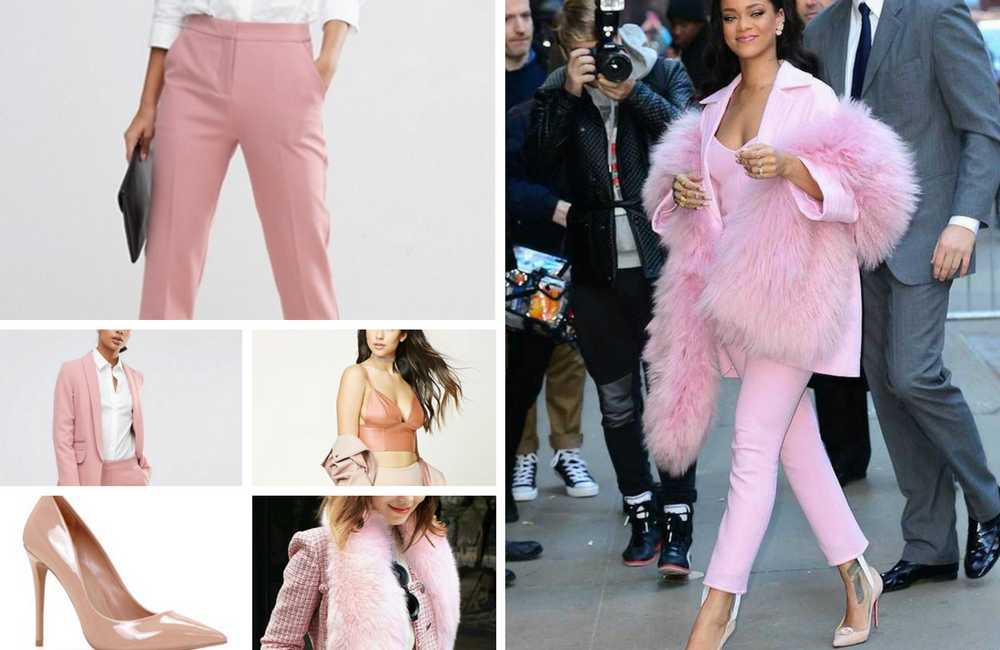 I love a girl-suit. Especially one in pastel pink its faux-fur. The bonus to this is that you won't be freezing cold. I love these pants and blazer from ASOS. Add a leather crop for some edge, matching heels, and that faux fur stole for glam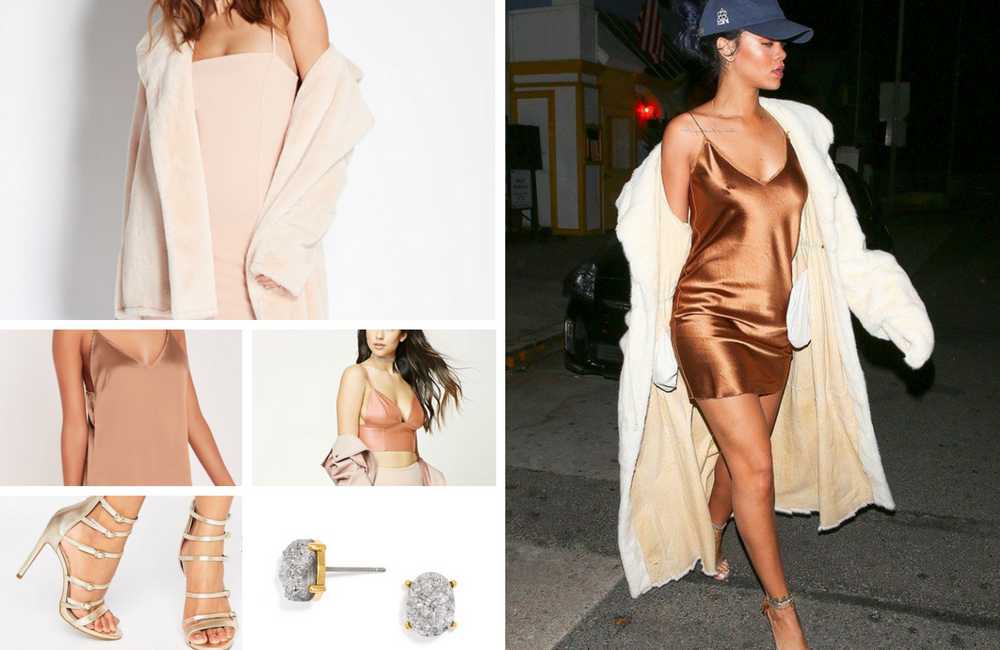 This one is so effortless glam. A silky slip dress, an oversized fur coat and she adds a baseball cap. So cool. Then some strappy heels, and maybe some little studs to pull it all together.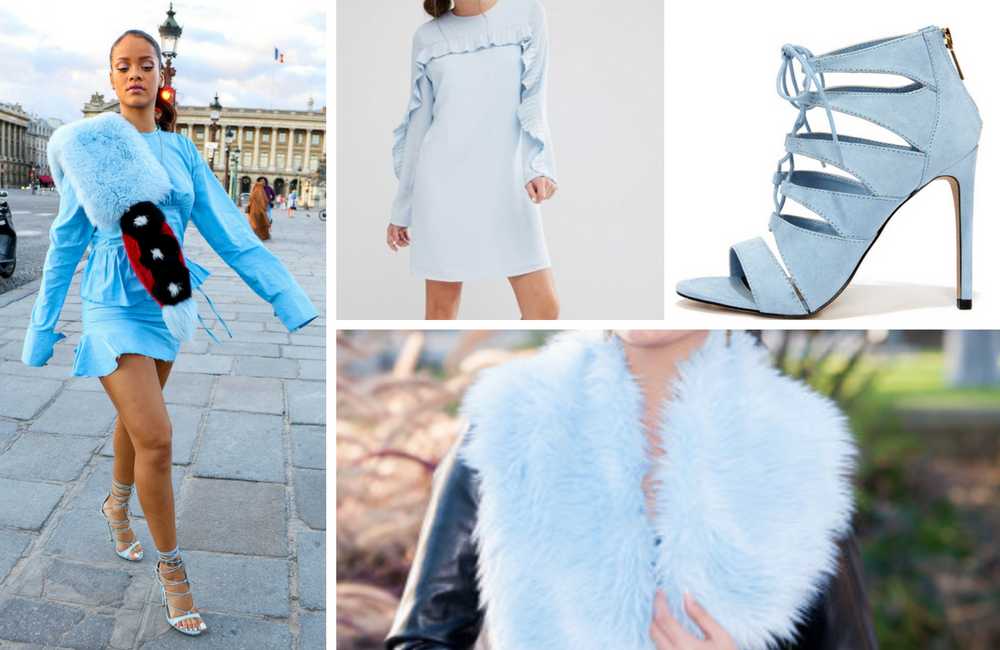 She does so much with a monotone look. I love the idea of wearing pastels for NYE because not a lot of people do and it will be so different. Baby blue is one of my favorite colors. Start with this ruffled dress, add that stole. If there's one thing we should learn from Rihanna it's that stoles are always a good idea. Then finish it with matching heels.
[widgets_on_pages id=Emily-Treadgold] [adsense]
[adsense]