There's not a lot of things I love more than St. Vincent, aka Annie Clark. With every artistic phase she goes through I manage to love her more. I've worshipped her past albums. I've dressed as her during her self-titled album phase for Halloween. I envied her big grey curls and an icy look as she told everyone to bring her their minds. She's an absolute genius, a talented guitarist, and an artist. Her first single off her flawless Masseduction album, New York, has me weeping, then Los Ageless was an instant turn around. Overall the aesthetic was striking, colorful and bright with St Vincent controlling our minds like always.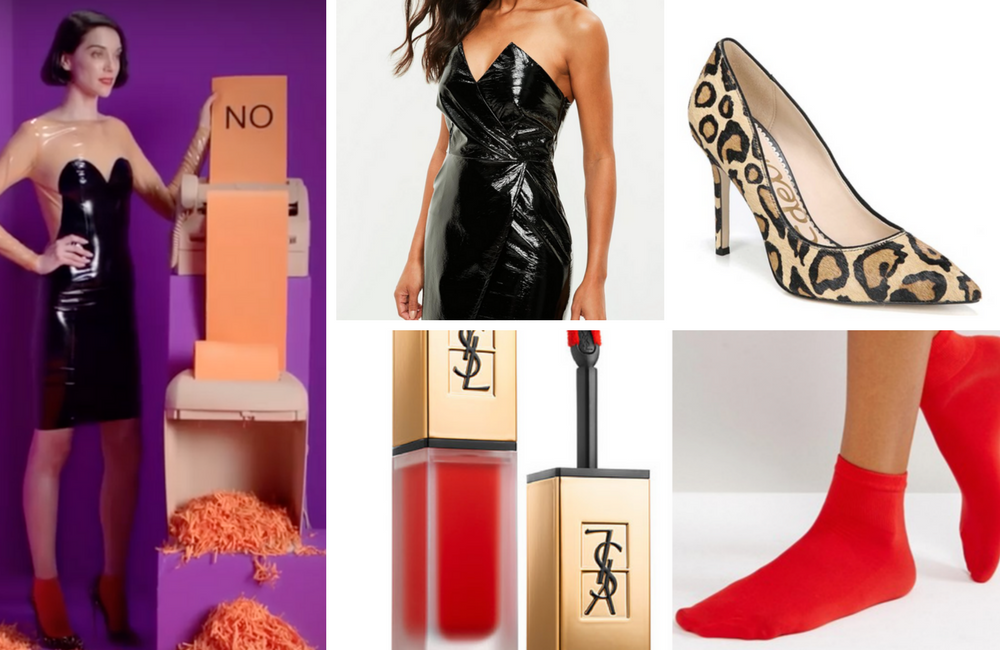 Annie Clark stands in front of a paper shredder, shredding "Nos" before breaking down and tossing the shreds about. She does this all wearing a vinyl dress, red socks, and leopard heels and bright red lips.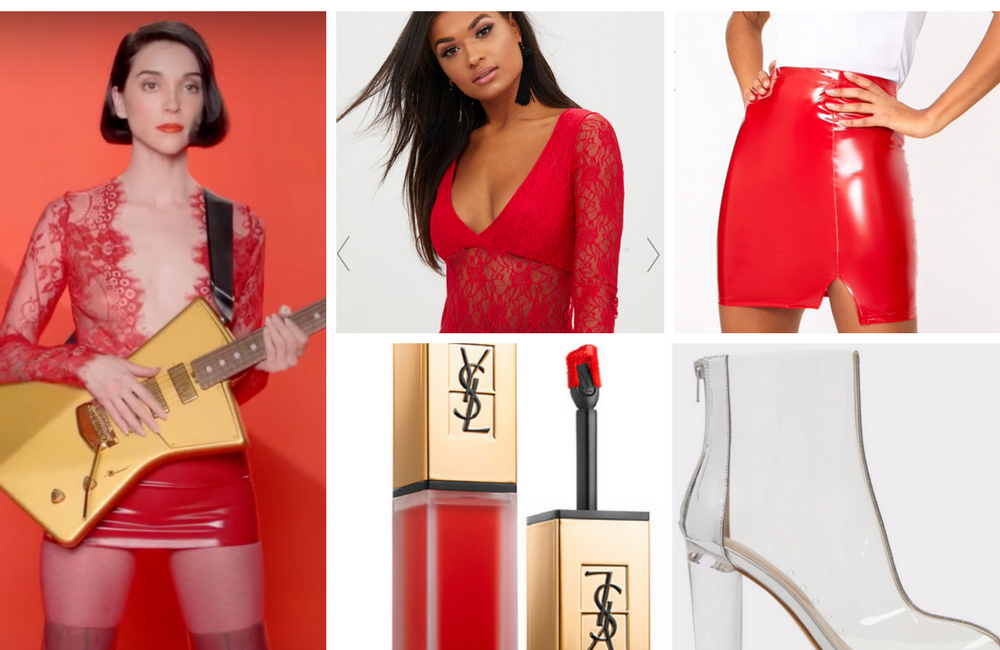 Now, Annie stands staring icily at the camera, red lips, red lace body suit, red vinyl skirt, and clear boots. This is definitely a bold look, but St. Vincent has never been anywhere close to basic so get use to it.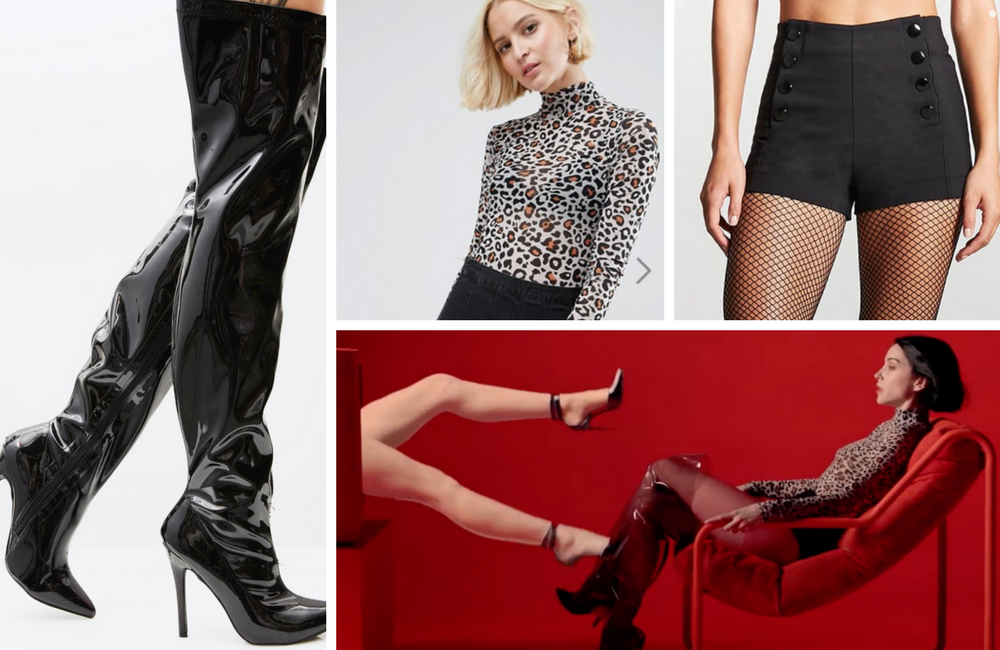 I love this one. A leopard turtleneck, black short shorts, and thigh high boots. The boots are tough because they are looser than a lot of thigh highs. She stares scared at the television as feet come out to attack her.
[widgets_on_pages id=Emily-Treadgold] [adsense]
[adsense]