Echosmith just released their latest album Lonely Generation and we're obsessed. We are also equally obsessed with frontwoman Sydney Sierota who has embodied this ~cool girl~ aethetic since she first stepped onto the scene.
Sydney's style has evolved so much but she's a huge fan of dressing modestly, being a young woman in the industry presents a lot of pressure to show more skin but she's all about making it more about her music and her message.
I want to talk about fashion, you're a huge fan of modest dressing and I think that's such a big trend right now. We have a lot of younger female artists like Billie Eilish saying "I don't want to be sexualized." Why is that important to you?
Sydney: Part of the decision was because I was young when we started, but I still feel passionate about keeping my body for myself. I grew up being taught that it matters what you do with your body and once you show something, it can't be undone. At photo shoots I have to remind myself that I can't undo what I show. People will try to convince you otherwise. I have to put my foot down and say, "No, this is what I want and I'm not changing my mind". My modesty and keeping that for myself is so huge. You can be beautiful and feel beautiful without showing inches and inches of skin. I didn't see a lot of that growing up. I like that it's becoming more common.
I actually think turtlenecks are really sexy, like I'm always in a turtleneck. What are you best tips for people who want to dress more modestly but still look stylish?
Sydney: It's been fun to experiment with that and my style is still evolving and growing. I love a good turtleneck! They're so classic. When I'm shopping I want to find something that makes me feel good and represent who I am. I love a sparkly dress and it's a captivating piece I also love an all black pantsuit. I used to never wear pants and now I love women's suits and sequined pants. I felt more comfortable moving around and jumping around.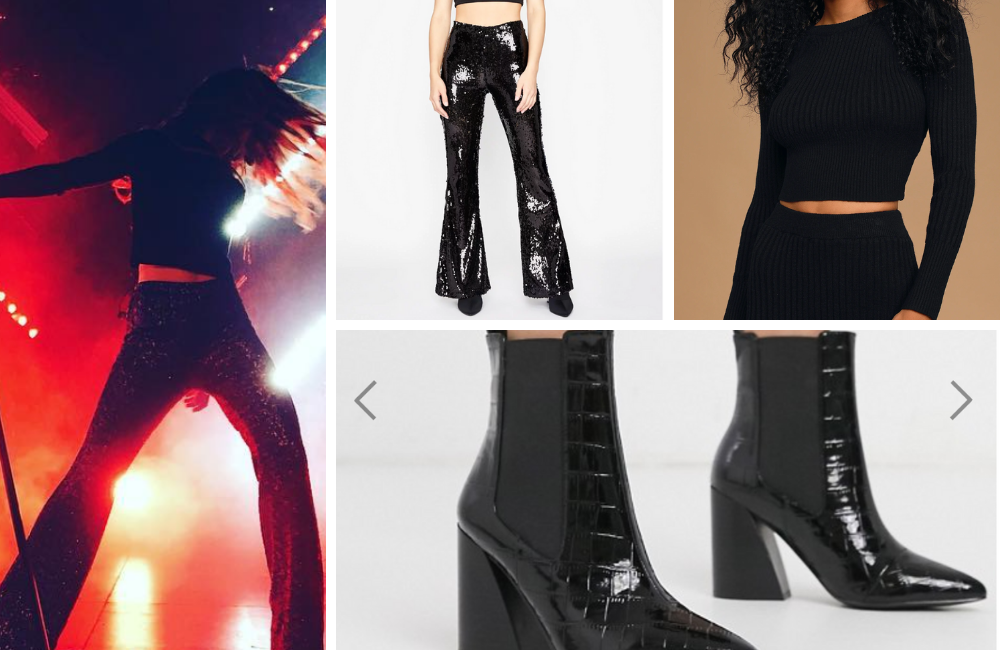 This is such a classic Sydney look, I just always imagine her in sequins. I love a sequin pant, double points for a sequined flare. These are party pants, these are "look at me" pants, pants just always win in my book. Pair them with a basic cropped black sweater and black boots for a lewk. It's the perfect amount of effortless and glam.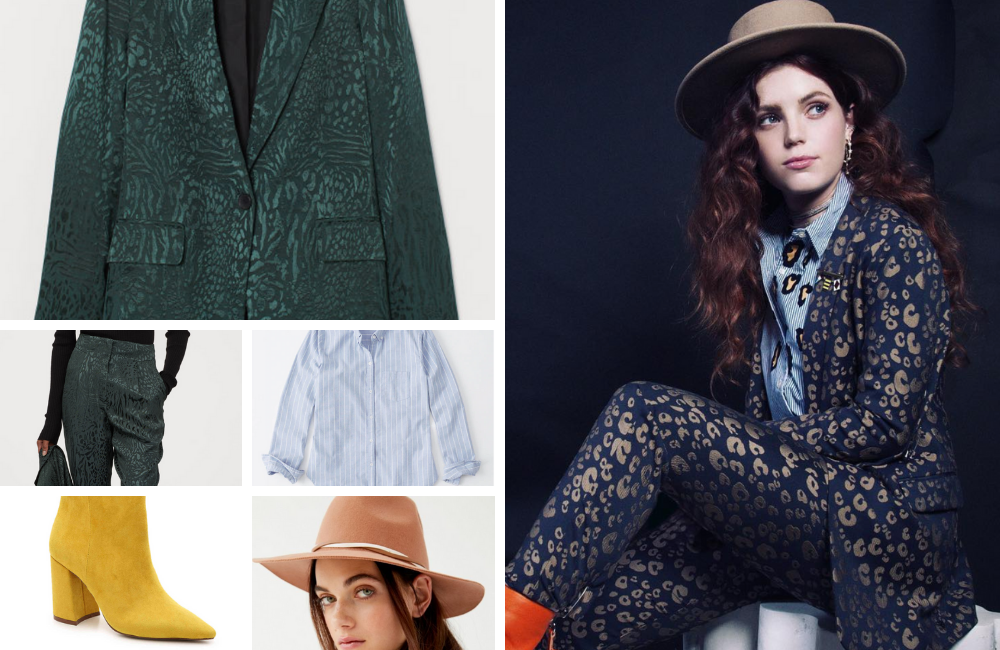 So now we're at full editorial, STYLE, the height of fashion. I am a SUCKER for a suit. There is nothing better than being the cool girl in the suit when everyone else is in a dress. This specific one is constantly sold-out online but I bought it in-store and I have no regrets. The whole thing checks out at about $80 and it is worth every penny because it looks v luxe. Pair with a classic button down and pair with colorful booties and top it off with a tan hat if you're feeling extra.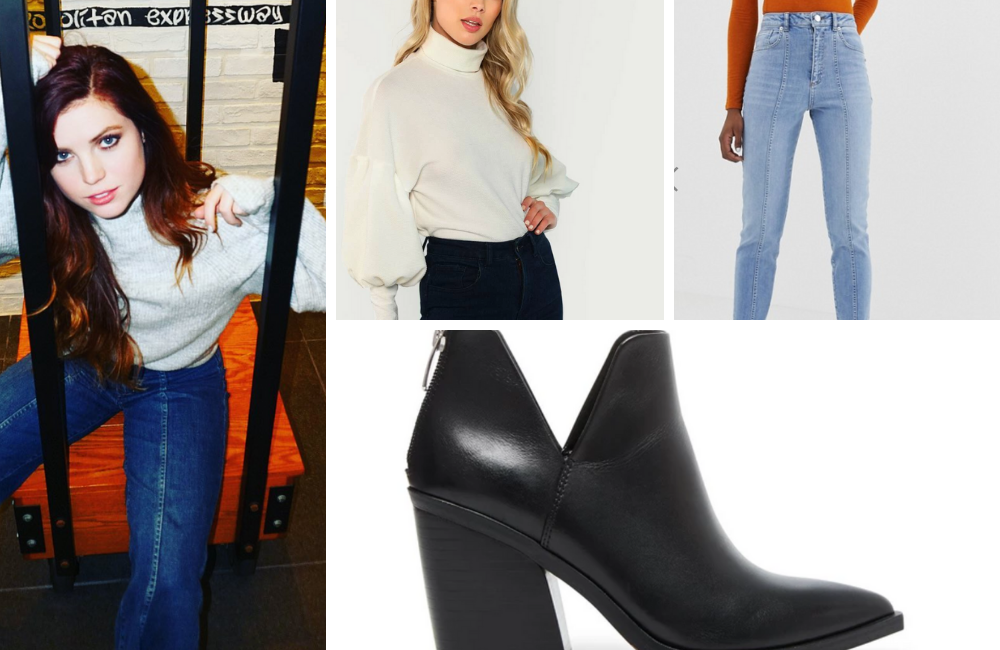 Okay, let's have a casual look. I live for a good turtleneck and I know it's wild but I think nothing is sexier than a good turtleneck. Sydney perfectly captures the ideal casual vibe with her sweater and jeans. Pair with a cute bootie and you're good to go. Now, just figure out how to have effortless mermaid hair and you're ready.
[widgets_on_pages id=Emily-Treadgold]