When Echosmith first came on the scene darling Sydney Sierota was so young! She's so talented. Their song "Cool Kids" took off like crazy and we heard it everywhere. Sydney has developed a certain cool-girl style of her own and her hair is always that perfect tousled look.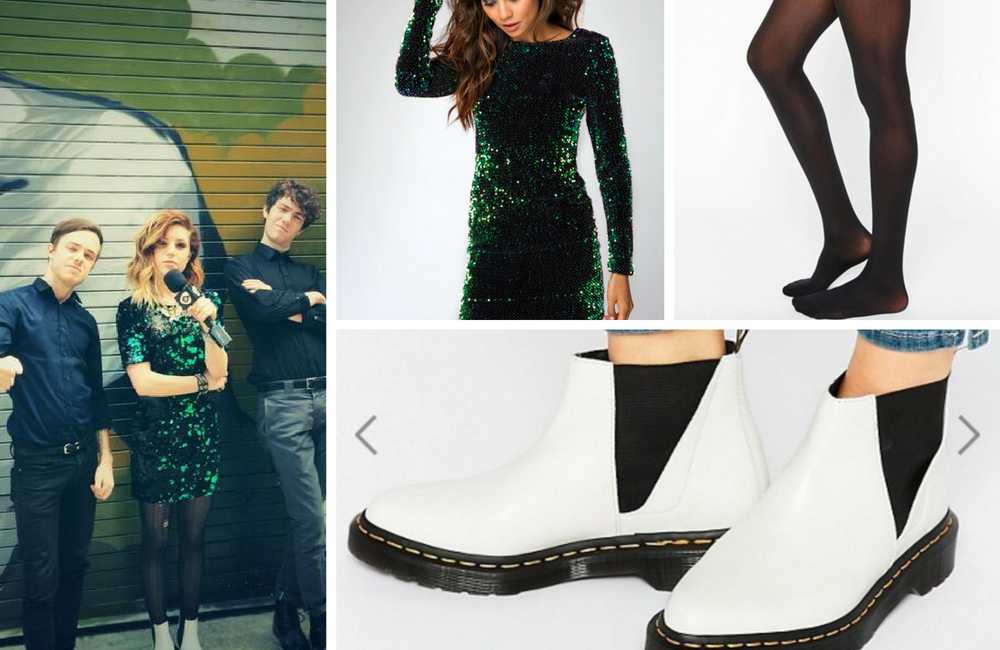 Sydney loves sequins! She wore a white sequined dress in the "Cool Kids" video and she wears them quite often, but she pairs them with cool shoes and tights to keep them from being overkill. Start with a green sequined dress, add some tights, and these cool white chelsea boots to finish off your look.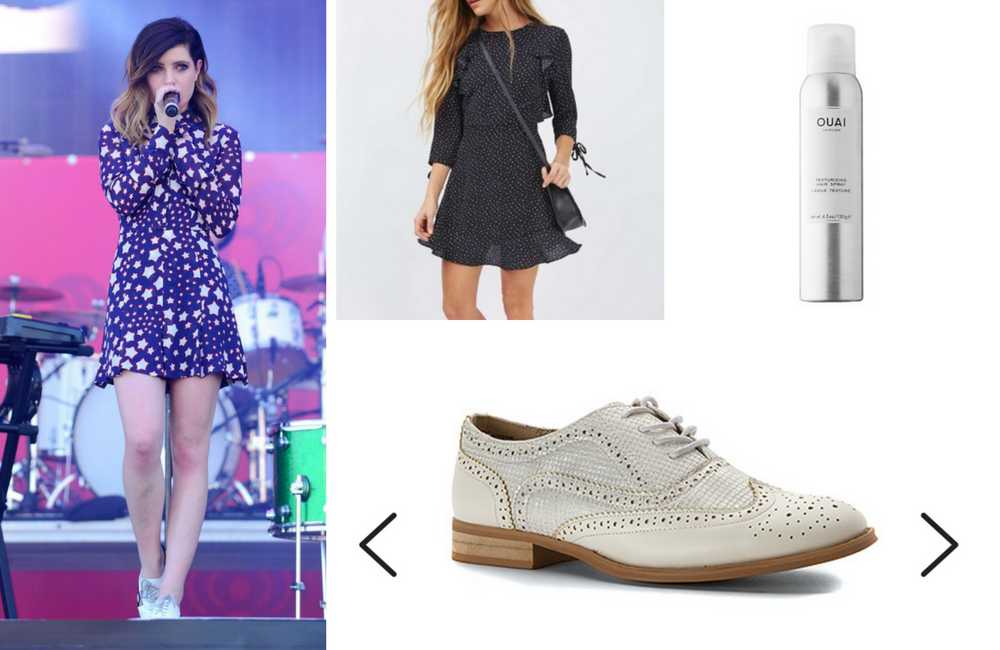 Okay, so the YSL star print dress is a little out of the price-range of most people, but this little star-print navy dress will be great as well. Pair it with some of Sydney's fav shoes, white brogues. For her hair we love this texturizing spray.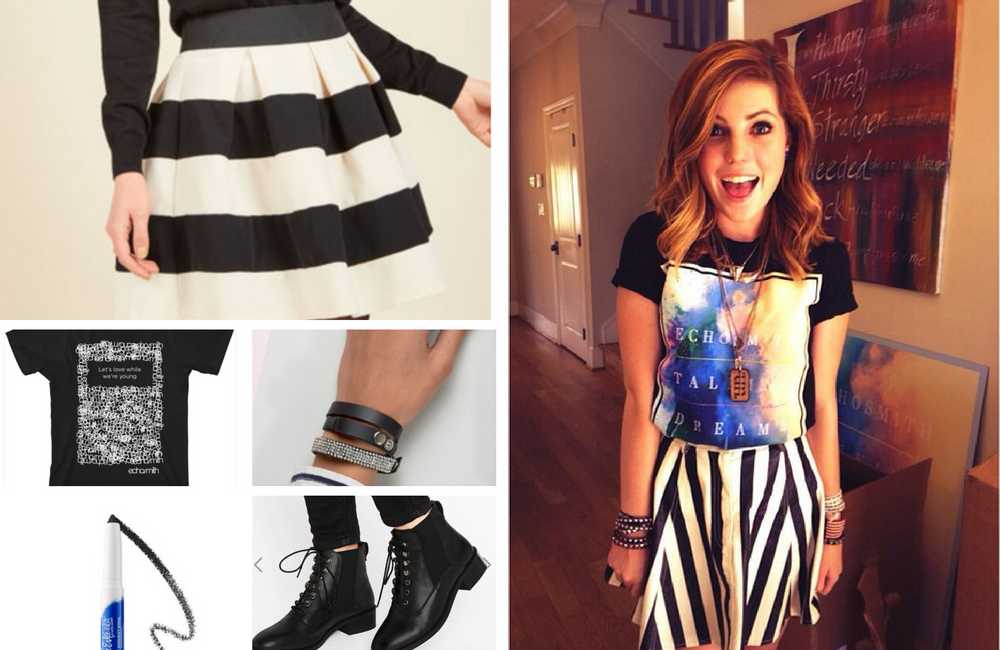 We went a little edgier with this one. Pair an Echosmith shirt with a striped skater skirt, add some layered bracelets and ankle boots. We included this kohl eyeliner because it's good for getting that smudgy, rockstar look.
[widgets_on_pages id=Emily-Treadgold] [adsense]
[adsense]