SZA owned 2017, and she's still owning this year, but her debut album CTRL was life-changing. Her songs spoke to young women in a way no one else has. She was nominated for 5 GRAMMYS (was snubbed tbh) but this isn't her only shot here, she's just starting her takeover of the music world and one part of that is her killer fashion. She's not afraid to take fashion risks.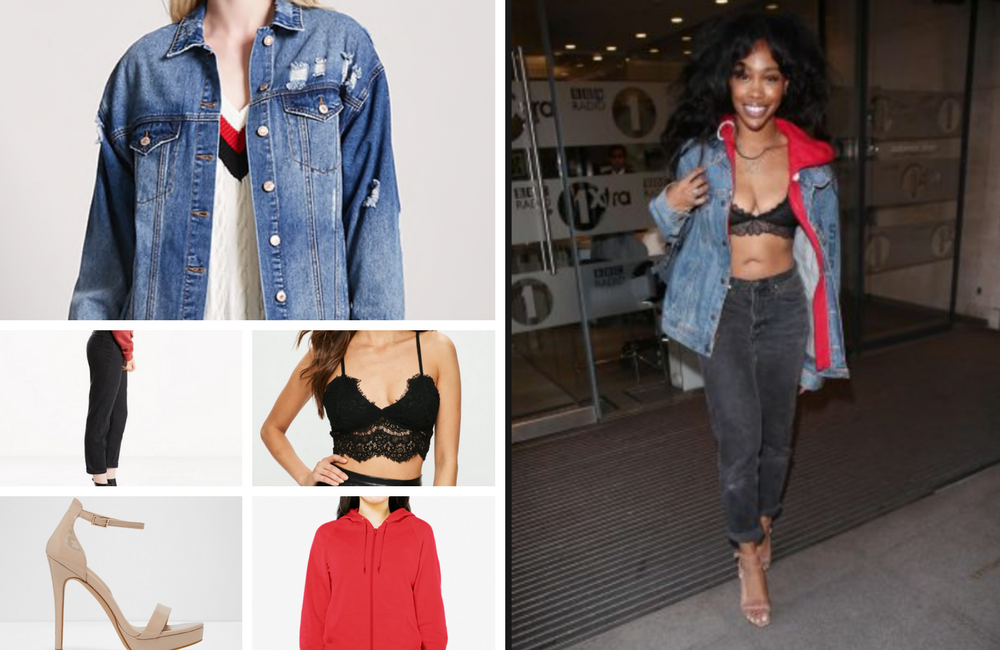 SZA loves herself some oversized denim. This outfit strikes that perfect balance. Start with a lace bralette and add some black jeans. Then layer a red hoodie underneath an oversized denim jacket. Finish off the look with nude heels and go tell that guy he needs to step up his game because you could be his supermodel if he believed.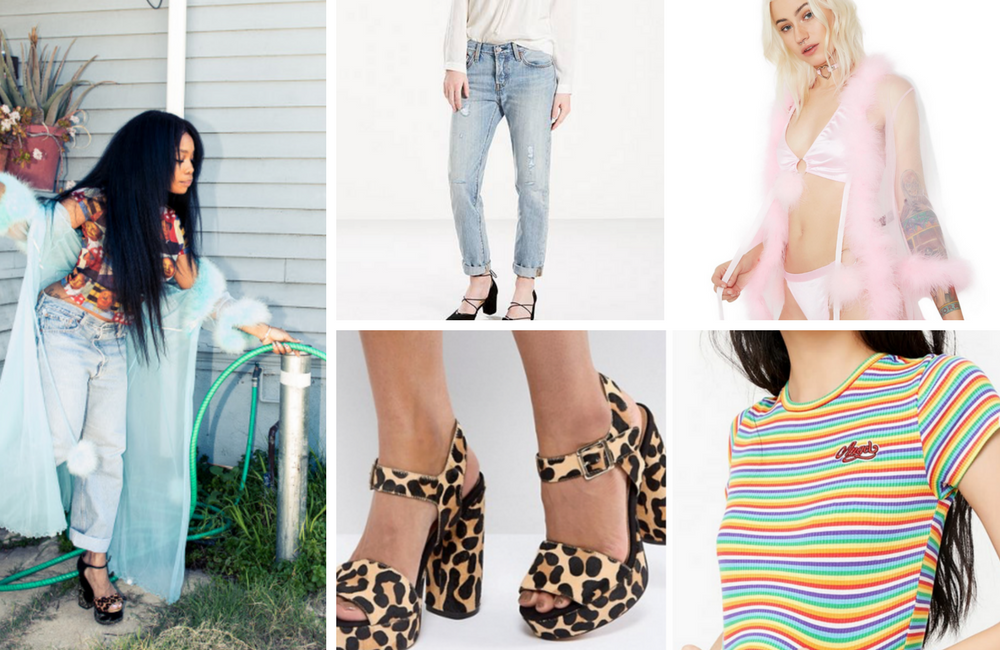 While one might not think a marabou trimmed sheer robe would be appropriate for anything, I'm so into this look. Why not right? Boyfriend jeans, rainbow t-shirt, printed platforms and top it off with that robe. You're a queen.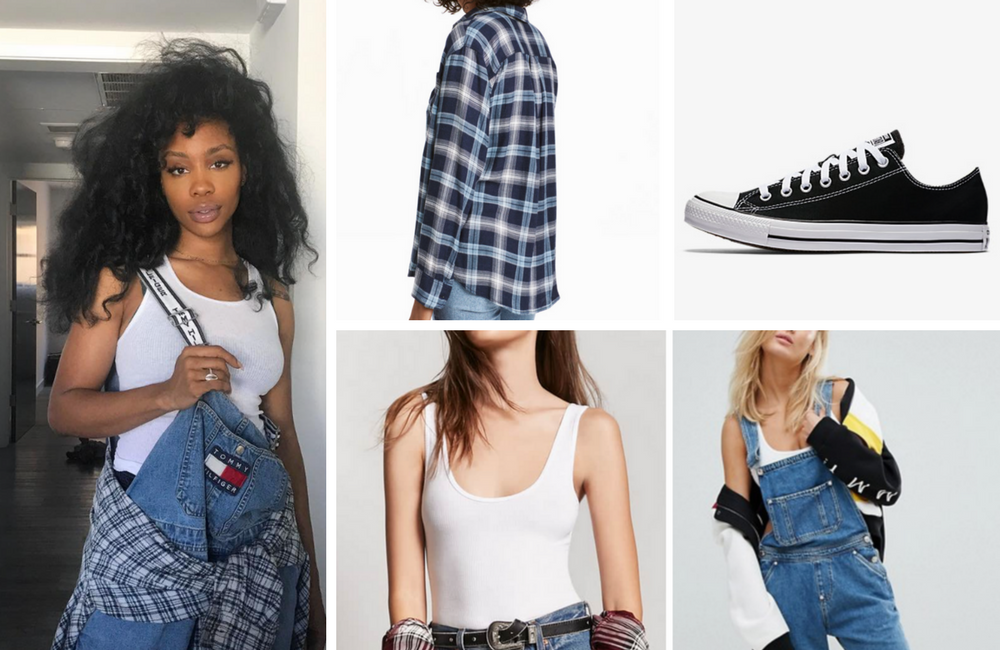 SZA and oversized overalls go together so well. Pair a simple tank top with the tommy overalls and tie a flannel around your waist and add converse for ultimate 90's babe goals.
[widgets_on_pages id=Emily-Treadgold] [adsense]
[adsense]