Taylor Swift is sooooo edgy now. I actually loved Taylor's earlier looks (all the co-ords, give us all the co-ords). She has platinum hair and a new look to match. I can't decide if I like it or not. I'm just hoping she's going to drop an alt-rock album to match too.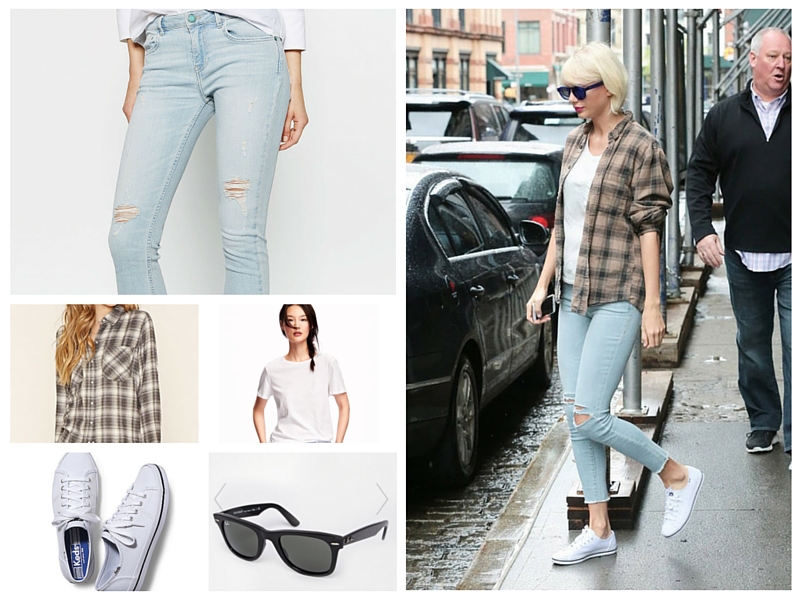 Super casual Taylor outfit. Pair some cropped, shredded jeans with a plain t-shirt, a plaid shirt, sunglasses and keds.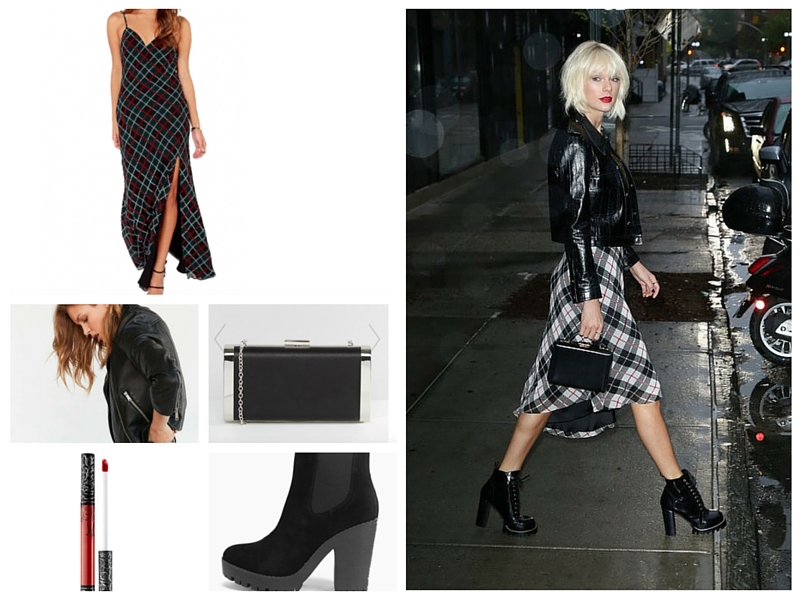 I love this outfit, keeping with her new theme, very grunge. A plaid slip dress, chunky booties, a leather moto, a cute bag, and some red lips.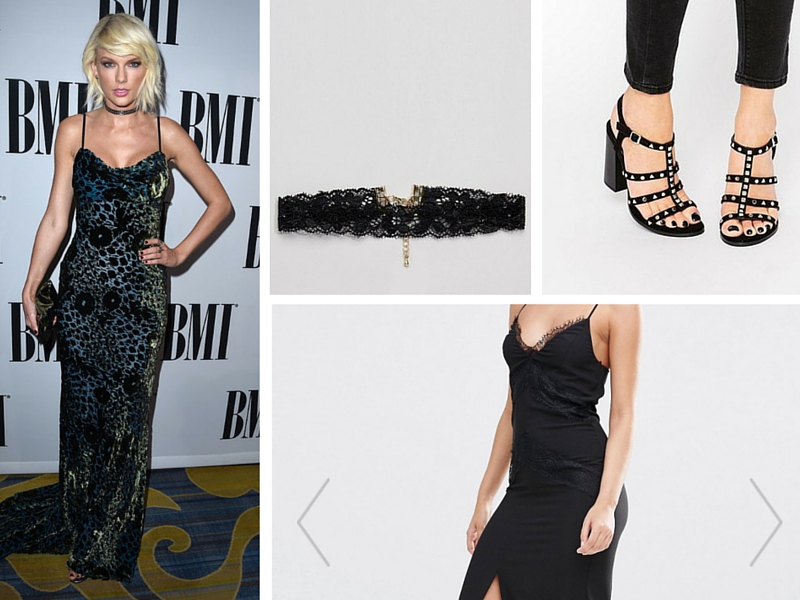 ANOTHER SLIP DRESS. This is so nineties, which is weird, but cool. This is kind of a formal slip-dress, but I don't know how many red carpet events you go to so why not? I love all this lace paired with these sandals, a choker.
[widgets_on_pages id=Emily-Treadgold] [adsense]
[adsense]