Troye Sivan is pretty much an internet super star. Between his acting, his music, and his YouTube videos, he is all over the place. He has preppy style that looks so put-together and dreamy.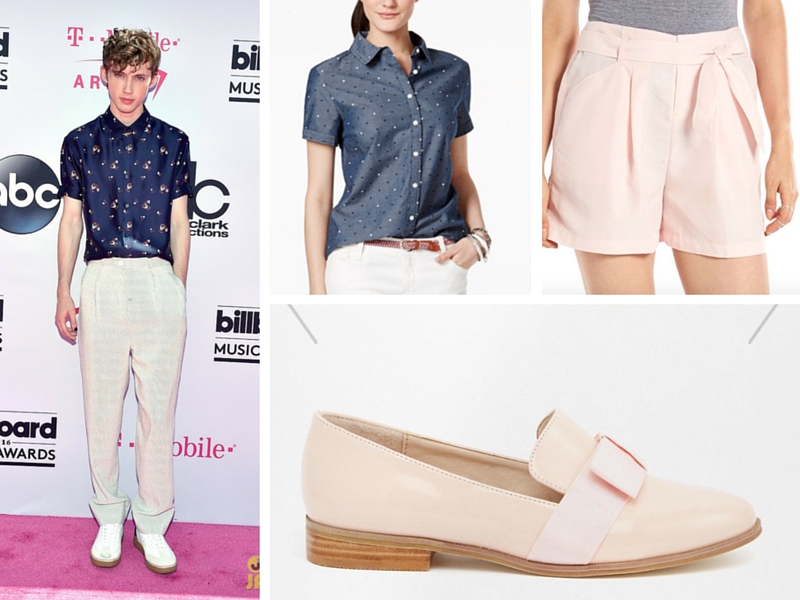 I love the look of this outfit. It's that perfect mix of pastels and preppy details. These shorts have the same color and vintage vibes, paired with a classic button-down and coordinating shoes.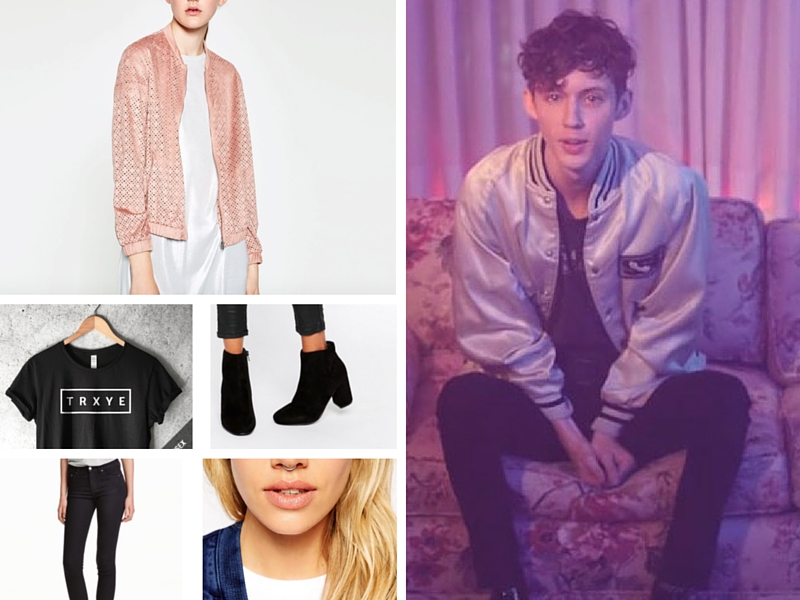 Love this outfit from his YOUTH video. I used a nod to Troye with the TRXYE shirt, add a pink bomber, jeans and ankle boots, then if you don't have nose-piercing there are these faux nose rings that are super cute.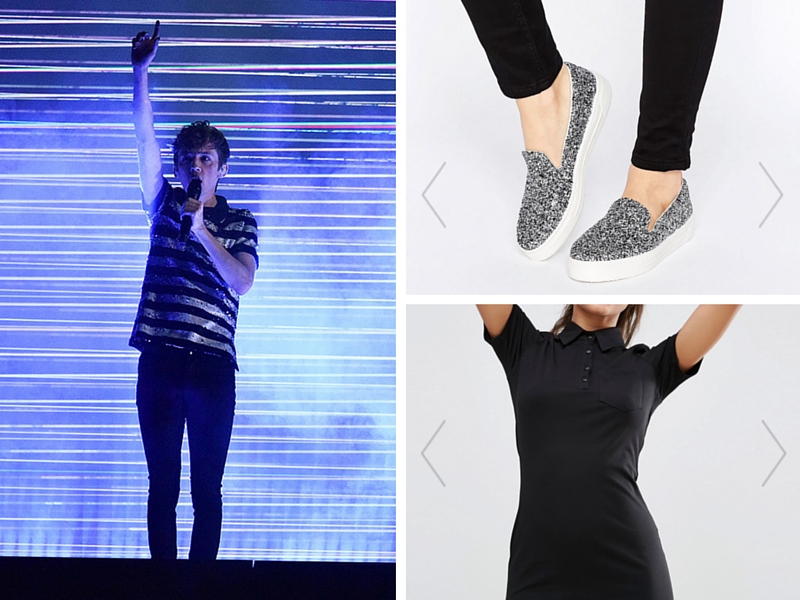 I've heard that polo shirts are back which gives me terrible school-uniform flashbacks but I guess they're comfy. Troye definitely wears them a lot so maybe he's to blame. I like these dress versions better and they feminize it a little more. Take the sparkly cute and pair it with these silver glitter sneakers.
Catch him on tour and watch his dreamy video for YOUTH:
[widgets_on_pages id=Emily-Treadgold] [adsense]
[adsense]