If you're not familiar with PHASES, you should be, not only have they been at like every festival this year, but they'll also be opening for Maroon 5!!! Z Berg is not only an incredible vocalist (and super sweet) but she also has amazing style and we've been so so in love with her YSL star booties and we wish so much that we could have them, but we have some other options for you.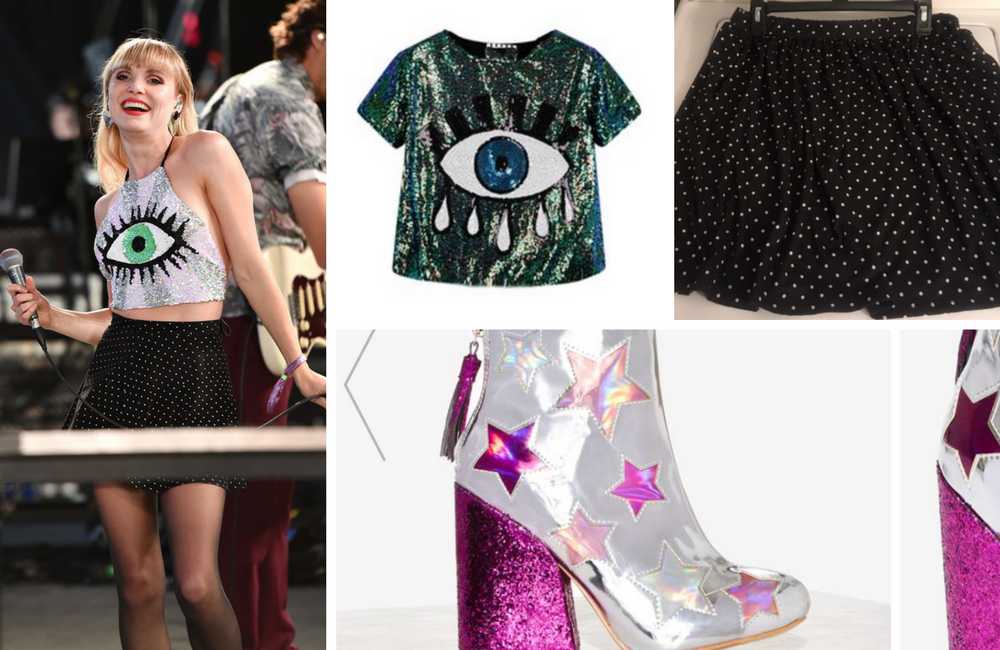 This outfit is so amazing. The sequined evil-eye crop top is from DI$COUNT TRA$H, but this one is pretty similar and it comes in silver!!!! So pretty. This polka dot skirt is from poshmark, you can find a thousand of them for under $10 there. Then Z's star boots are YSL, which are a little pricey but these pink options would definitely get her stamp of approval as well.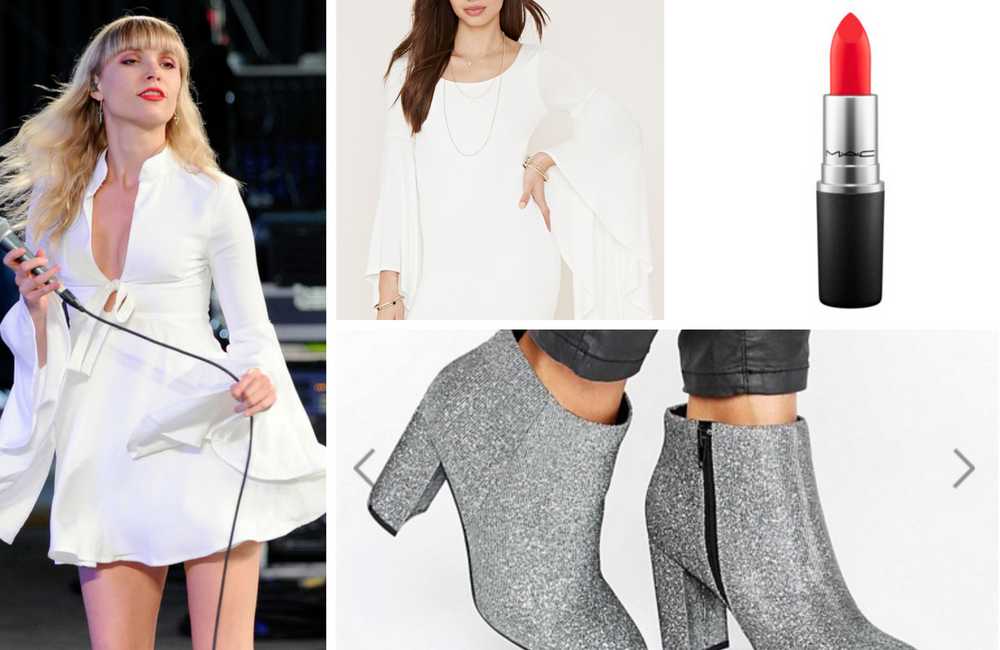 Z wears a lot of white and it's such a pretty color on her. Z's goergeous white bell-sleeve dress is also sold out, but this body-con version is pretty similar. Z uses Mac's Lady Danger lip shade, and these silver sparkly boots are right up her alley.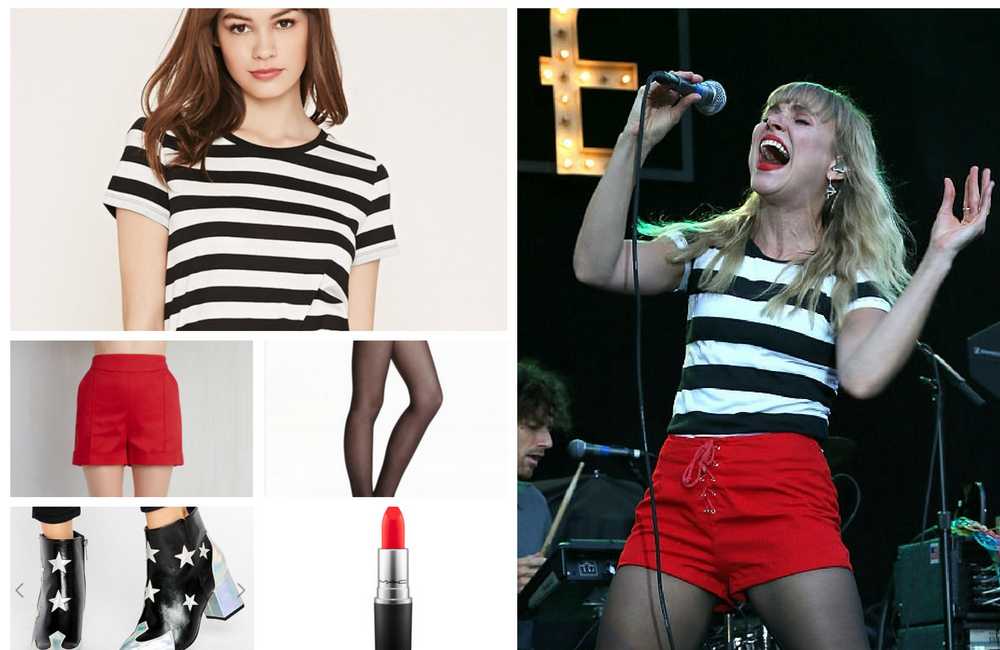 Z loves red and stripes!!! Pair these high waisted red shorts with a striped top. Add sheer black tights and some star booties. FInish with her signature lady danger.
[widgets_on_pages id=Emily-Treadgold] [adsense]