Contributors to The New Nine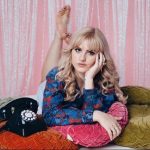 Emily Treadgold
Music aficionado and editor-in-chief at The New Nine. I'm most at home at festivals and concerts. I would love to start a band of all Kanye covers all on keys. I'm a dedicated Jack White fan and when I saw him in concert it changed my life. I'd never seen someone so passionate about music and preserving its history. Every project he does I just worship. Follow me on Twitter and Insta: @etreadgold

Kasey Coble
I'm a PR girl in Dallas and contributor for The New Nine. I am a pop culture enthusiast and spend most of my time thinking about boy bands. In my spare time, you can find me watching reality TV, trying to read books before they become movies and listening to music I bought on iTunes because I'm the only weirdo who doesn't stream music yet. DM me Harry Styles pictures on Twitter and Instagram at @kaseycoble.
Leigh Daniels
My passion for music knows no bounds. I attend concerts solo, drive hours to catch a band I love, spend all my disposable income on tickets and start and end every day with my Marshall headphones or Bose bluetooth speaker blaring my latest favorites. From Cold War Kids to Kelly Clarkson to Queen to Etta James, my taste in music is a hot mess but I wouldn't have it any other way. I got through my first heartbreak with Kings of Leon's album Only By the Night. I have lyrics from Blackbird by The Beatles tattooed on my ribs because my dad sang it to me every night before bed. I got on stage at Wu Tang Clan in high school and had Ghostface sign my favorite dress after the show. My favorite memories are accompanied by a beautiful soundtrack so for whoever invented the first musical note (*opens Google tab*), THANK YOU! Find me on instagram to get a better sense for the kinda gal I am @leighdaniels.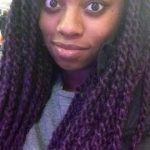 Holland Behn
The Austin suburbs raised me. Currently residing in Dallas. I cried when I found out that the new Kia Souls didn't have CD players. If I could retain math equations the way that I retain music lyrics, I'm sure I'd be a super genius. The first album I bought with my own money was Missy Elliot's "Under Construction" parental advisory. I was eleven. I thought I was cool.

Amanda Dickson
Where do I begin? I have moved so many times and music is the only thing that has kept me sane. At the age of five I fell in love with the Backstreet boys and have loved music and boys ever since. I just love seeing a group of people captivate a crowd and share their emotions in such an artistic way. Music brings people of all different spectrums together and we all get the beauty of controlling what life changing experiences we subject ourselves to and what music we listen to.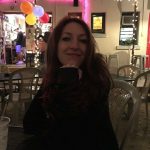 Becky Stephenson
I grew up in the rainy forests of the Pacific Northwest and now live in the equally charming Sonoran Desert. I have a degree in Ecology and Evolutionary Biology and a minor in Botany, which is a lot of words telling you that I am a hardcore nature nerd who spent some serious time in school. When I'm not watching, drawing, or writing about birds and bugs, I can be found singing way-too-passionately in my car, listening to my favorite artists and over-analyzing the lyrics, dancing in ways harmful to myself and others, having my mind blown at concerts, sniffing vintage tees, waxing poetic about the 80s, or otherwise geeking out on music.
Samantha Fong
"At 15 years old, I begged my mom to take me to Walmart to get Taylor Swift's debut deluxe album and I never turned back. This was my very first entry point to stan fandom. Growing up in Memphis, Tennessee I was exposed to a ton of music - from rapping 3 6 Mafia to bopping to Justin Timberlake's solo discography. Now, in LA have a day job working in nonprofit development, but by night, I'm a full-fledged fangirl. I'll listen to generally any genre, but I'm a sucker for a good pop song. If you ever need someone to scream sing Carly Rae Jepsen's E·MO·TION with, I'm your girl. No, I still have not gotten over the One Direction hiatus. Please continue to respect my privacy. Twitter : samfonggg, Instagram : samantha_fong"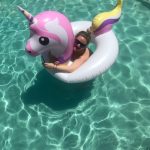 Ryann Miller
I joined the fangirl world in 2005 after scoring VIP passes to Hellogoodbye and The Rocket Summer at House of Blues in Anaheim and never looked back. Phoenix-based lover of unicorns and collector of healing crystals. Hobbies include singing VERY loud in the car and petting other people's dogs. Find me on Instagram, Twitter, and Snapchat at @RyMill1003.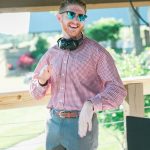 Wade Evans
Nashville Native, Born and Raised. The best way to describe myself is a mix of Phil Dunphy and Ferris Bueller. Growing up in Nashville I was exposed to all kinds of music but fell in love with Punk Rock and Pop music in high school. My focus is in the undiscovered, but the deserving. I'm the friend that wants to see the opening acts. I'm the friend that sends you music just because I want you to experience it with me. There is nothing more satisfying than someone else enjoying a band or song I'm into. I'm currently doing A&R for a small indie label in Nashville, while also serving as a promoter for many venues in the area. I love Jurassic Park, Blink-182, the 90's, and live music. I also spend my weekend's DJing weddings and cheering on the Vols/Titans/Braves. I showcase music every Wednesday on Spotify through my "Wade's Wednesday" playlist and also contribute to the "Pop Punk's Not Dead" Spotify playlist. Let's connect!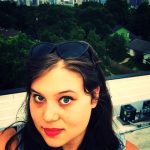 Hannah Wriston
Thanks to my mother I grew up on a steady diet of ACDC and Styx. While I had my fair share of 90's pop growing up, I've had someone tell me my taste in music was "like a fifty year old woman's" which is clearly a compliment considering my idols are David Bowie and Joan Jett. My philosophy is that every genre has something totally mind blowing to discover, and I refuse to trash anyone's personal taste. I volunteer with Girls Rock Austin, and have written articles for Ovrld. If you spot me in the wild you'll likely find me in Austin's "Bermuda Triangle" floating between Epoch Coffee, Blue Velvet and Breakaway Records.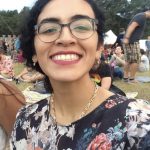 Dahniella Alcaraz
Born and raised in Pasadena, Texas. The pillars of a successful playlist are The Killers, Grouplove, Kings of Leon, and Red Hot Chili Peppers in no order. I adore live music and whether it's a cover band or a top charter I will sing and dance as best as I can. I grew up listening to music from all over and will listen to almost everything. Advice I always give is to listen to the full album, no matter who or what it is; don't tease yourself with just the singles.

Ashley Friedman
I grew up in the suburbs of Chicago, and moved to the city after college where I lived and worked until my passion for music became so strong that I needed to move to Nashville immediately. I now spend my days working in corporate marketing and my nights taking advantage of writers' rounds, secret shows, and all the hidden gems Music City has to offer. Cliche as it may sound, I have Taylor Swift to thank for my interest in the music industry, and I've been podcasting about her weekly since 2013 on Swiftcast: the #1 Taylor Swift Podcast. I'm the friend who is always up for a road trip to see that artist you love, and my time as a fangirl on the internet has brought me so many amazing people willing to embark on those adventures with me.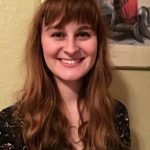 Loren Fiebrich
Born in Austin and raised down the road in Georgetown, my first concert was a Pink Floyd tribute band with my dad that I had won tickets for from a local radio station. A few days later, I saw Fleetwood Mac (Stevie Nicks is my idol) and my life was forever changed. A huge chunk of my closet is now dedicated to concert tees and my paycheck is mostly spent on tickets. One of the best days of my life was giving my flower crown to Florence Welch (another idol) and getting pulled onstage with Barns Courtney. In my free time you can catch me at the Austin Antique Mall or just hanging out at thrift stores!
Chelsea Corbin
I'm an aspiring graphic designer who dabbles in most forms of 2D art. I love drawing when I'm inspired by music. I learned to draw from watching anime, and I even used to cosplay! Nowadays I prefer shows over cons, which is really me getting back to my roots. Music runs through my veins. I played drums for 9 years and I'd like to pick it up again once I have a place of my own! But until then, I'll stick to art. You can catch some of my work on Instagram @princessofstuff. My Twitter is the same handle, and you should know I'm a shameless band tweeter.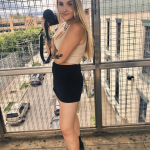 Ali Fitzgerald
Remember the One Direction era when we would all record the whole entire show to screenshot that split second of eye contact, a signature dance move, or facial expression? I've made it my mission as a photographer to capture those moments in HD. From the barricade to a photo, the fangirl travels with me. Every night I get to deliver fangirls to moments they love the most, I know I've found my calling!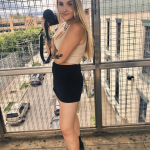 Ali Fitzgerald
Remember the One Direction era when we would all record the whole entire show to screenshot that split second of eye contact, a signature dance move, or facial expression? I've made it my mission as a photographer to capture those moments in HD. From the barricade to a photo, the fangirl travels with me. Every night I get to deliver fangirls to moments they love the most, I know I've found my calling!
Corey Bates
I am a writer and musician born and raised in the Texas Hillcountry. I learned how to be a fan from attending 15+ The Maine shows from ages 14 to 21 and tumblr fan pages. I feel most at home at small venues with floors sticky from stale beer and have a borderline unhealthy love for sad songs. I maintain an equal level of fanaticism for Elliott Smith and Harry Styles. I would also die for Phoebe Bridgers.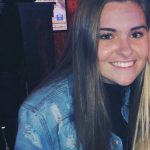 Grace Kuraska
For as long as I can remember growing up, music was constantly blasted throughout the house. My parents' love of music introduced me to pop and rock idols and icons of the past, setting me up for a life of fangirling over a confusing range of artists, from Fleetwood Mac to One Direction (still mourning the loss of the latter). I could spend hours at a time binge listening to albums, and researching new artists. Follow me on insta @gracekuraska.
Hayley Tharp
I am a digital marketer and publicist with a passion for A&R and music management. Originally from Southern California, I spent many years as a transplant in the Midwest in the St. Louis and Chicago areas. Now I am back in sunny Los Angeles. Besides my professional life, I enjoy music of all genres with a sweet spot for hip-hop/rap. I love my west coast rap and all things Tupac, Kendrick, Nipsey, etc. I am always down to go to a show, whether the venue be the smallest hole in the wall or the largest arena.
Alexus Vanderpool
I'm a concert enthusiast who loves tea and boybands. If I'm not at a concert I'm probably reading a book, fangirling, or jamming out to One Direction. I'm very passionate about music and love the way it brings people together. I love moments where friendships blossom over a mutual love for an artist. One of my favorite quotes is "Real bands save fans, real fans save bands." Follow me on insta @lexi.vanderpool