Contributors to The New Nine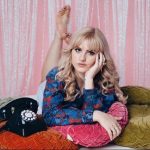 Emily Treadgold
Samantha Fong
"At 15 years old, I begged my mom to take me to Walmart to get Taylor Swift's debut deluxe album and I never turned back. This was my very first entry point to stan fandom. Growing up in Memphis, Tennessee I was exposed to a ton of music - from rapping 3 6 Mafia to bopping to Justin Timberlake's solo discography. Now, in LA have a day job working in nonprofit development, but by night, I'm a full-fledged fangirl. I'll listen to generally any genre, but I'm a sucker for a good pop song. If you ever need someone to scream sing Carly Rae Jepsen's E·MO·TION with, I'm your girl. No, I still have not gotten over the One Direction hiatus. Please continue to respect my privacy. Twitter : samfonggg, Instagram : samantha_fong"

Ashley Friedman
I grew up in the suburbs of Chicago, and moved to the city after college where I lived and worked until my passion for music became so strong that I needed to move to Nashville immediately. I now spend my days working in corporate marketing and my nights taking advantage of writers' rounds, secret shows, and all the hidden gems Music City has to offer. Cliche as it may sound, I have Taylor Swift to thank for my interest in the music industry, and I've been podcasting about her weekly since 2013 on Swiftcast: the #1 Taylor Swift Podcast. I'm the friend who is always up for a road trip to see that artist you love, and my time as a fangirl on the internet has brought me so many amazing people willing to embark on those adventures with me.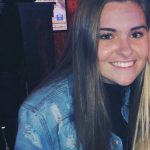 Grace Kuraska
For as long as I can remember growing up, music was constantly blasted throughout the house. My parents' love of music introduced me to pop and rock idols and icons of the past, setting me up for a life of fangirling over a confusing range of artists, from Fleetwood Mac to One Direction (still mourning the loss of the latter). I could spend hours at a time binge listening to albums, and researching new artists. Follow me on insta @gracekuraska.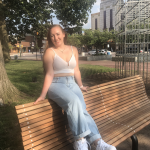 Alex West
I have a split in fangirl tastes. On the one hand, the moment One Direction announces a reunion tour, I will empty my bank account to go. On the other, I'm mourning the loss of Warped Tour. Recently, though, life for me has been all about traveling, watching shows, and writing. It only seems natural that I would find my way to the tour life since my mom raised me on Rick Springfield and NKOTBSB.I'm a big believer in fangirls and the influence we have in the world. As a political science major, I try to find that slant of empowerment in everything I do and know that music can change the world.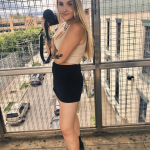 Ali Fitzgerald
Remember the One Direction era when we would all record the whole entire show to screenshot that split second of eye contact, a signature dance move, or facial expression? I've made it my mission as a photographer to capture those moments in HD. From the barricade to a photo, the fangirl travels with me. Every night I get to deliver fangirls to moments they love the most, I know I've found my calling!
Alexus Vanderpool
I'm a concert enthusiast who loves tea and boybands. If I'm not at a concert I'm probably reading a book, fangirling, or jamming out to One Direction. I'm very passionate about music and love the way it brings people together. I love moments where friendships blossom over a mutual love for an artist. One of my favorite quotes is "Real bands save fans, real fans save bands." Follow me on insta @lexi.vanderpool
Hayley Tharp
I am a digital marketer and publicist with a passion for A&R and music management. Originally from Southern California, I spent many years as a transplant in the Midwest in the St. Louis and Chicago areas. Now I am back in sunny Los Angeles. Besides my professional life, I enjoy music of all genres with a sweet spot for hip-hop/rap. I love my west coast rap and all things Tupac, Kendrick, Nipsey, etc. I am always down to go to a show, whether the venue be the smallest hole in the wall or the largest arena.
Corey Bates
I am a writer and musician born and raised in the Texas Hillcountry. I learned how to be a fan from attending 15+ The Maine shows from ages 14 to 21 and tumblr fan pages. I feel most at home at small venues with floors sticky from stale beer and have a borderline unhealthy love for sad songs. I maintain an equal level of fanaticism for Elliott Smith and Harry Styles. I would also die for Phoebe Bridgers.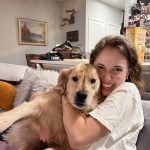 Alli Hall
Hi! I'm a writer, vintage seller, and nanny from East Texas. I've lived in Austin for 2 years now and am obsessed with the music scene here. I've been a music lover my whole life, and I'm always looking for a way to tell stories! I love seeing my favorite artists whenever I can, and keeping up with the lore behind why they make the music they do. It's a dream of mine to keep writing about music and media, and to see where it takes me!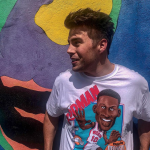 Logan Lazorka
Growing up in a suburb of Detroit, Michigan, my earliest memories of music were deeply linked to classic Motown records. As a kid I used to write my weekly middle school current events on album releases or pop culture news. Being jealous of my older brothers musical abilities I always knew I wanted to be involved in the storytelling side. I bought my first camera in 2016, after talking my way into covering a show on Mac Miller's Divine Feminine Tour for my school magazine. The rest was history and I've been hooked on capturing my favorite artists since! By day I work in digital advertising and by night you can find me popping up at shows around Austin, TX with my camera to capture it all!