While Little Mix has created nonstop bops, the recent news of Jesy Nelson leaving the band leaves them in a tight place. They never quite made their way to the U.S. markets in the way they really should have, and it's a damn shame because their music got me through some tough times. 
The group was designed to be the female version of One Direction. They got their start on X-Factor and quickly rose to popularity. Jesy being the "curviest" of the group, was met with online bullying and constant trolling about her body. It seemed like Jesy put that behind her, and she grew to be a beacon of body positivity, but the toll it can take in the long-term can be hard to shake. Not only the bullying but the general stress of being in the public eye isn't just champagne problems. This year has already been a nightmare for the music industry. It's not a surprise that it would affect even prominent acts. She's been really candid about her mental health journey and her fans applaud her for that. It's so necessary to know when to walk away from something so you can take care of yourself first.
In a statement on Instagram, Nelson said, "The truth is recently being in the band has really taken a toll on my mental health. I find the constant pressure of being in a girl group and living up to expectations very hard.
There comes a time in life when we need to reinvest in taking care of ourselves rather than focussing [sic] on making other people happy, and I feel like now is the time to begin that process."
Little Mix is just one of the many examples of women in the music industry being torn apart by not only the media but also online trolling. It creates such a toxic environment for these young women to grow up in. I think we all need to take a look at how we treat people, even celebrities on the internet, but the outpouring of love and support for Little Mix and Jesy gives me hope. 
Now, will the group survive? It's hard to say. When Zayn left One Direction, the group still managed to keep up their hype (if not more) and create top-selling albums and sold-out tours, but One Direction is the exception, not the rule. When we look at groups like Fifth Harmony and the iconic Destiny's Child, rarely do the groups bounce back with the same verve. We'll see what next year has to hold for them, but I genuinely hope they'll thrive because I think we all need a Little Mix boost sometimes.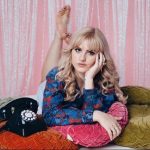 Emily Treadgold