First of all I want to shout out Chelsea for the great additional coverage at this year's Hangout Festival. We were both able to cover multiple acts everyday while still finding time to see our personal choices as well. Here is my brief overview and recap.
For those interested in attending Hangout or thinking about going next year, I want to cover the festival itself before talking about the artists.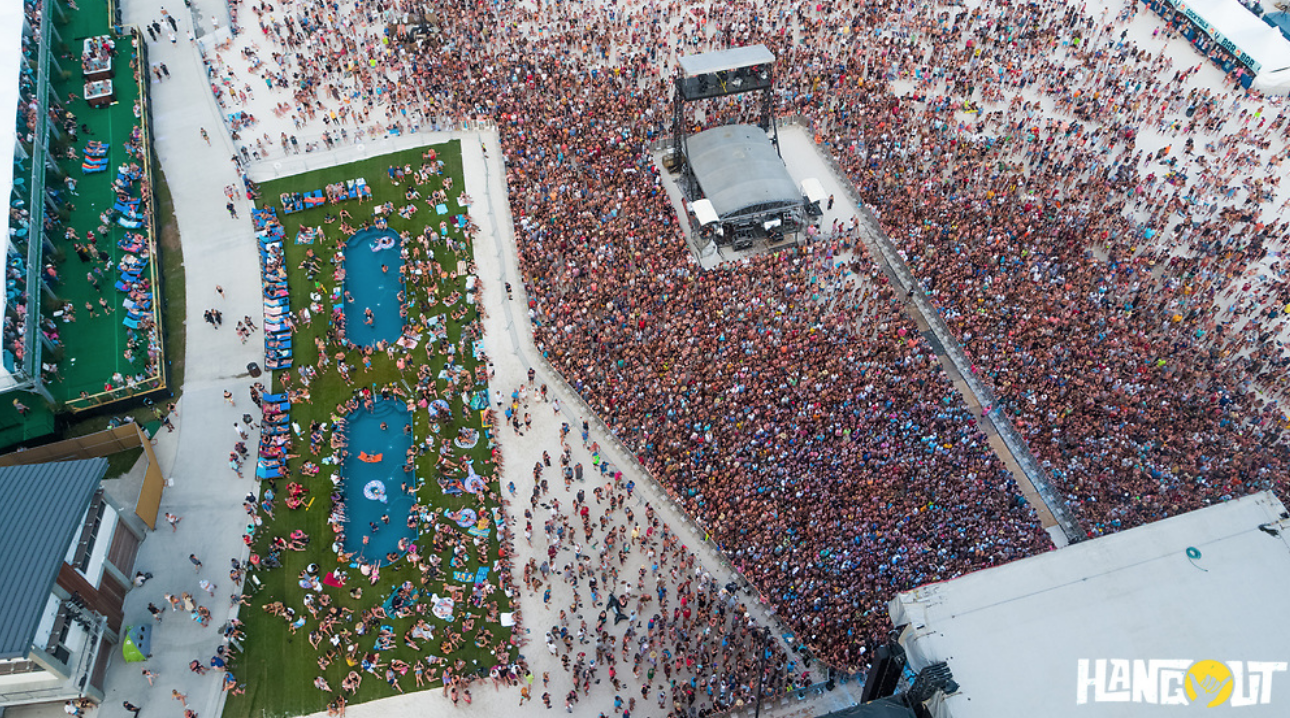 Layout and Infrastructure
With the main Hangout Restaurant being the center of the festival itself, the layout of the festival worked to make sure you could always figure out where you were at if you found the restaurant. The stages were marked clearly which allowed you to make sure you were always at the right stage. Three of the stages were in the sand, and while it may have been hot during the day, by the time the sun went down the sand felt great. I also have to say the beaches were kept really clean. I walked around barefoot in the sand a lot and never worried about stepping on a can or something else. Kudos cleanup crew. The stages were spaced out enough that you didn't have any overarching sound issues. When you were at a respective stage you could hear it loud and clear.
Security and Sponsors
I want to highly recommend using the shuttle system. The group I was with utilized this every day and night. With different shuttle systems the buses were clearly marked on where they were going and doing drop-offs. Well worth the money and very little wait time at all.
The lines for security were never very long. We made our way in at different times each day and never had to wait more than 15 minutes to get in. My only complaint I have was that you couldn't bring sunscreen bigger than 3oz in. As a pale-freckly dude, it for sure made things difficult to make sure I didn't get fried. Inside the festival you could only buy a big tube of sunscreen, but you couldn't bring it back the next day because it was too big. While I completely understand aerosol cans, I think for a festival that's on the beach they need to be more forgiving.
The sponsorship at hangout was top notch, with highlighted areas on the map from Corona, Monster, Barefoot, Clif Bar, Bai, and more. I thought there was a great variety of snacks and food throughout the festival layout, including Sour Punch Straws.
Sour Punch
One of the more unique experience I had over the weekend was catching up with Sour Punch and their "Embrace Your Punch!" campaign.  I spoke with Kyle and Kylie with the company.
Wade: "What's your experience been working with Hangout and other festivals?"
Kyle: "We actually have done Hangout the last three years, it fits our demographic and we've had a great experience every year."
Kylie: "This year is our debut of the 'Embrace Your Punch!' which is all about celebrating our differences and embracing our unique characteristics. We have the container buildout to give out water bottles, samples, and Chap Stick. The idea is to embrace everyone's differences and be kind to each other.
Wade: "What's this summer look like for the tour?"
Kyle: "We really want everyone to embrace others differences, we're taking the tour on the east coast in order to spread the word and message"
Wade: "So tell me about the candy, I see some new flavors."
Kylie: "We have three new ones with us. Grape-pineapple, berry lemonade, and honeydew watermelon, you have to try them. We're passing out your classic flavors as well."
Wade: "I see the slushies too, is this a new concept?"
Kyle: "We actually partnered with Sunnyside to present something different for the weekend. Slushies are a great way to chill out and we thought it fit this festival."
  Thanks again to Sour Punch for having us out, they made sure to keep me properly stocked with candy throughout the weekend so I greatly appreciated them.
Artists
Let's jump into who I saw and what I took away from each set. I started the festival Lovelytheband on the beach stage. You can read more about them in our live show review of the band. One of my favorite acts of the weekend came from Shallou. Playing the Boom Boom tent, which was normally heavy EDM, DJ, and Rap acts, Shallou provided a cool and collected set in the heat of the afternoon. Following some much needed Spicy Pie I made my way back to the Boom Boom Tent for Lost Kings, with the crowd primed and ready after Shallou's set. At 4PM Lauv took the Beach Stage with a self-made sign telling everyone that he was supposed to have a live light set but it didn't make the trip. No lights aside, Lauv went through his radio catalogue of releases, but also surprised the crowd with some cuts from his now released debut album. I spent some quality time with the Boom Boom tent on Friday, ending my time there with Dej Loaf. Having wanted to see her for a while now, I was surprised to find her fans as hyped up throughout her set.
My biggest surprise of day 1 came from Zedd. Zedd is one of those artists that you just don't realize you know all their work until you see it live. With an insane light/stage show, Zedd hit all the classics to one of the largest crowds of the weekend. Like I said, I was not only impressed but had a great time.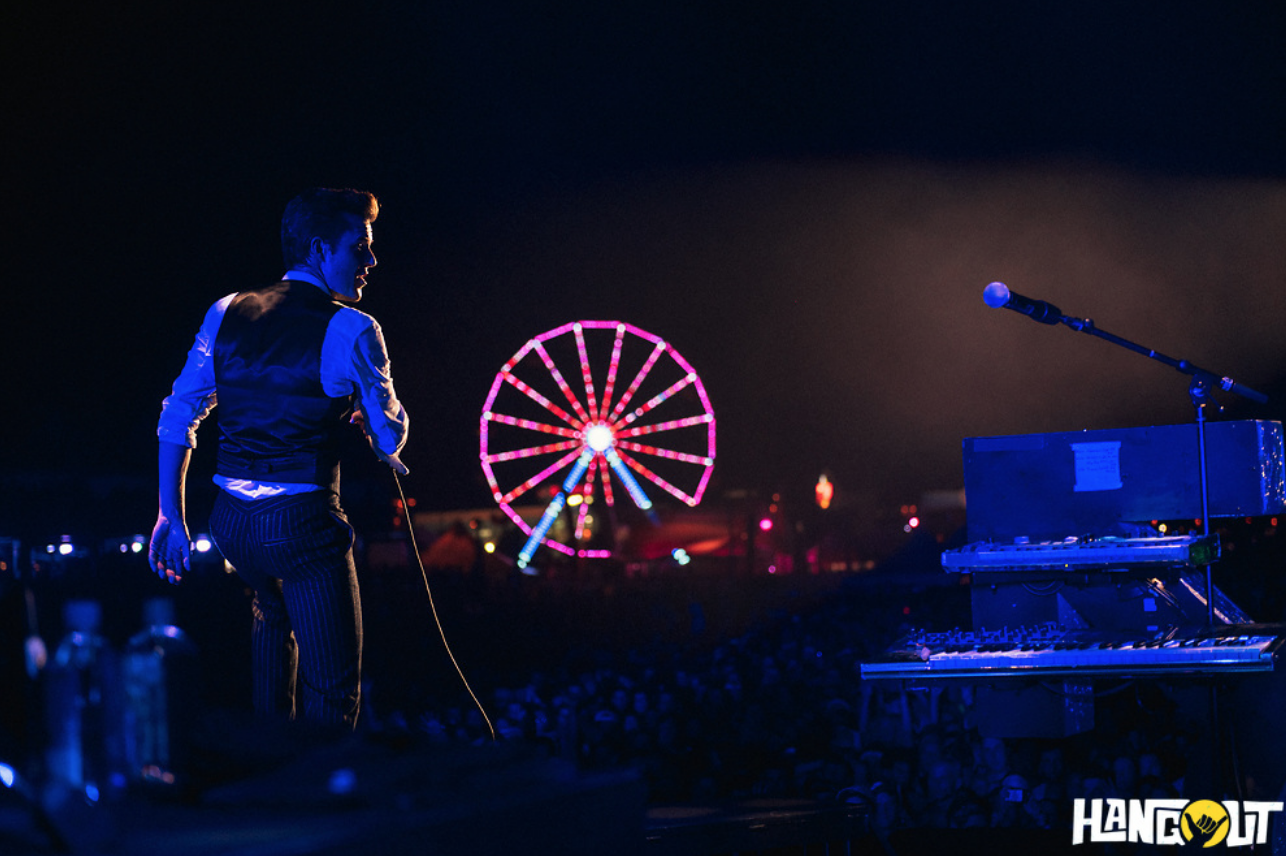 We ended day 1 with an incredible show from The Killers. Having seen Brandon Flowers solo at a festival before, I've been waiting a long time to see the full band together live. A great way to end any day is singing with a crowd of thousands to "Mr. Brightside".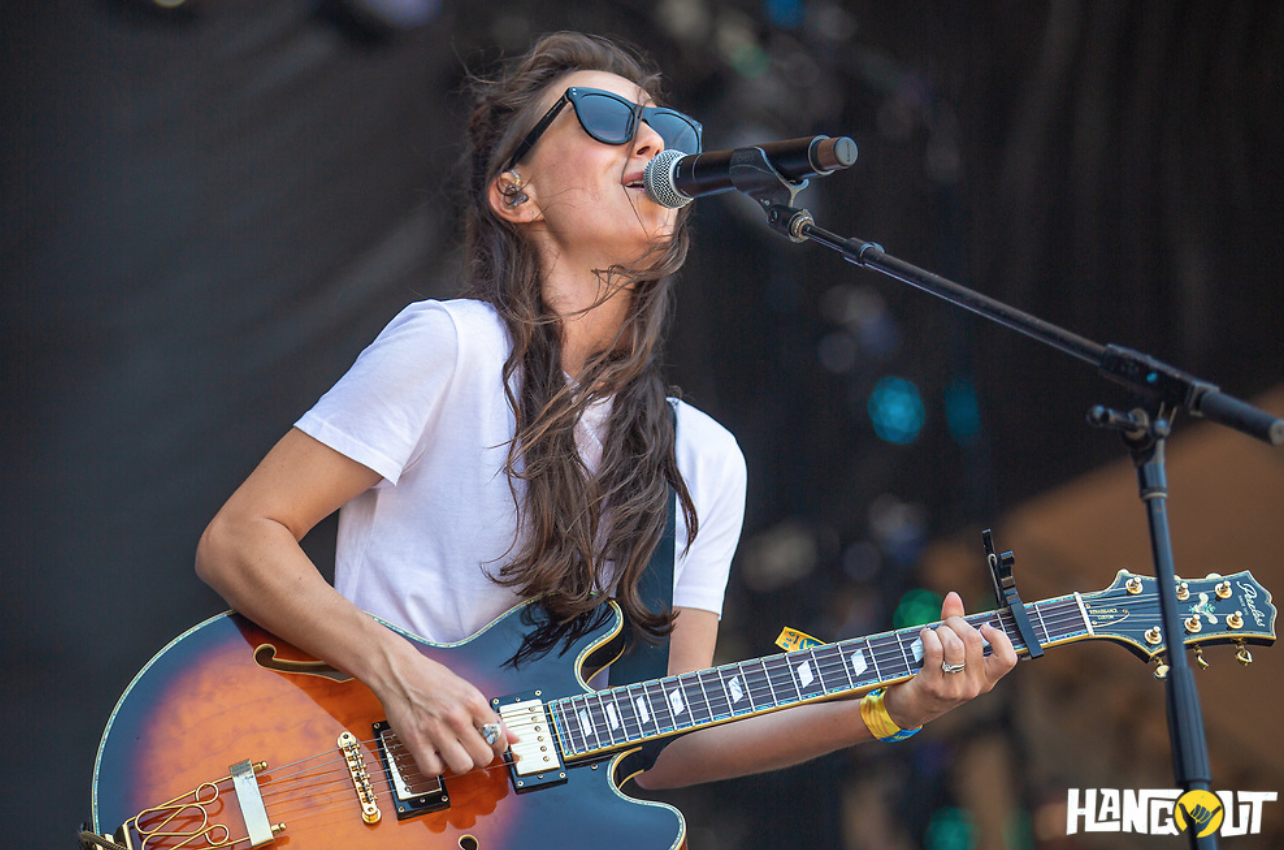 Saturday I made my way in early again to check out Amy Shark on the Surf Stage. AJ Perdomo introduced me to Amy Shark and I was excited to see her with a full band, having seen her acoustic in Nashville. She is primed for a big year and a must listen this summer. Staying at the Surf Stage we caught the hottest set of the weekend from Bleachers. Jack Antonoff was a force, and while it was hot, the front man delivered an hour long set, thanking all of the fans for sticking with the band and singing along. I made my way over to the Boom Boom Tent to catch the end of Kasbo's set. Places We Don't Know was a great debut from Kasbo and I was surprised to see the large crowd he drew.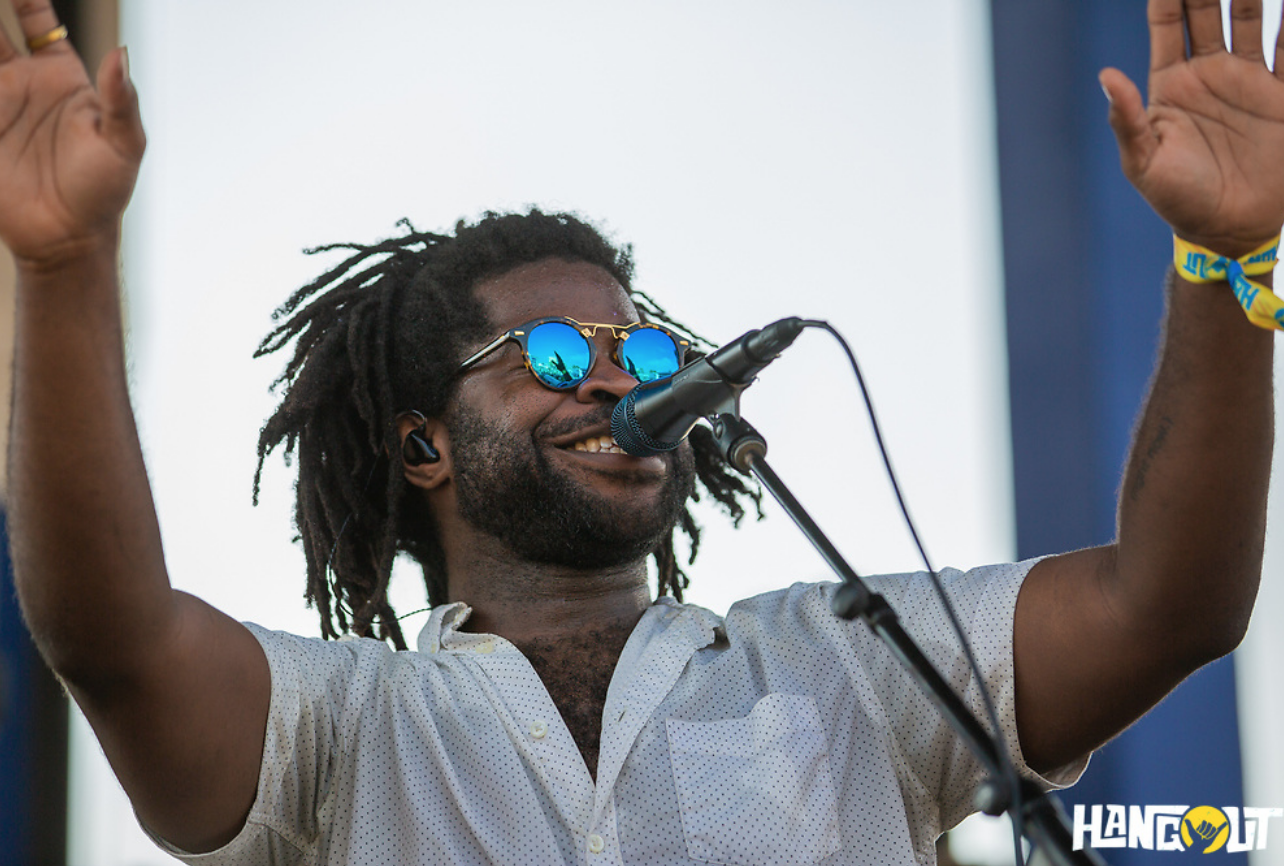 My only stop to the mermaid stage was for Nashville's own R. Lum. R. Unless you've been living under a rock, R. Lum. R has been a huge presence on Spotify playlists the last two years. It's been great seeing him grow and his live show drew a great show and crowd. It was fun enjoying the set with others from the area I am, but also seeing so many others enjoy and sing along as well. A super funky show came from Anderson .Paak & The Free Nationals. My buddy Brooks was really excited for set so we made it over hear tracks from Malibu and sing along to his new single "Bubblin". As the sun went down I made my way to the main stage for Logic. To be completely honest I wasn't really expecting much as I'm not the biggest fan. I was pleasantly surprised as Bobby Tarantino himself set the tone for the rest of the night. An overall very fan friendly and engaging set, so props to Logic.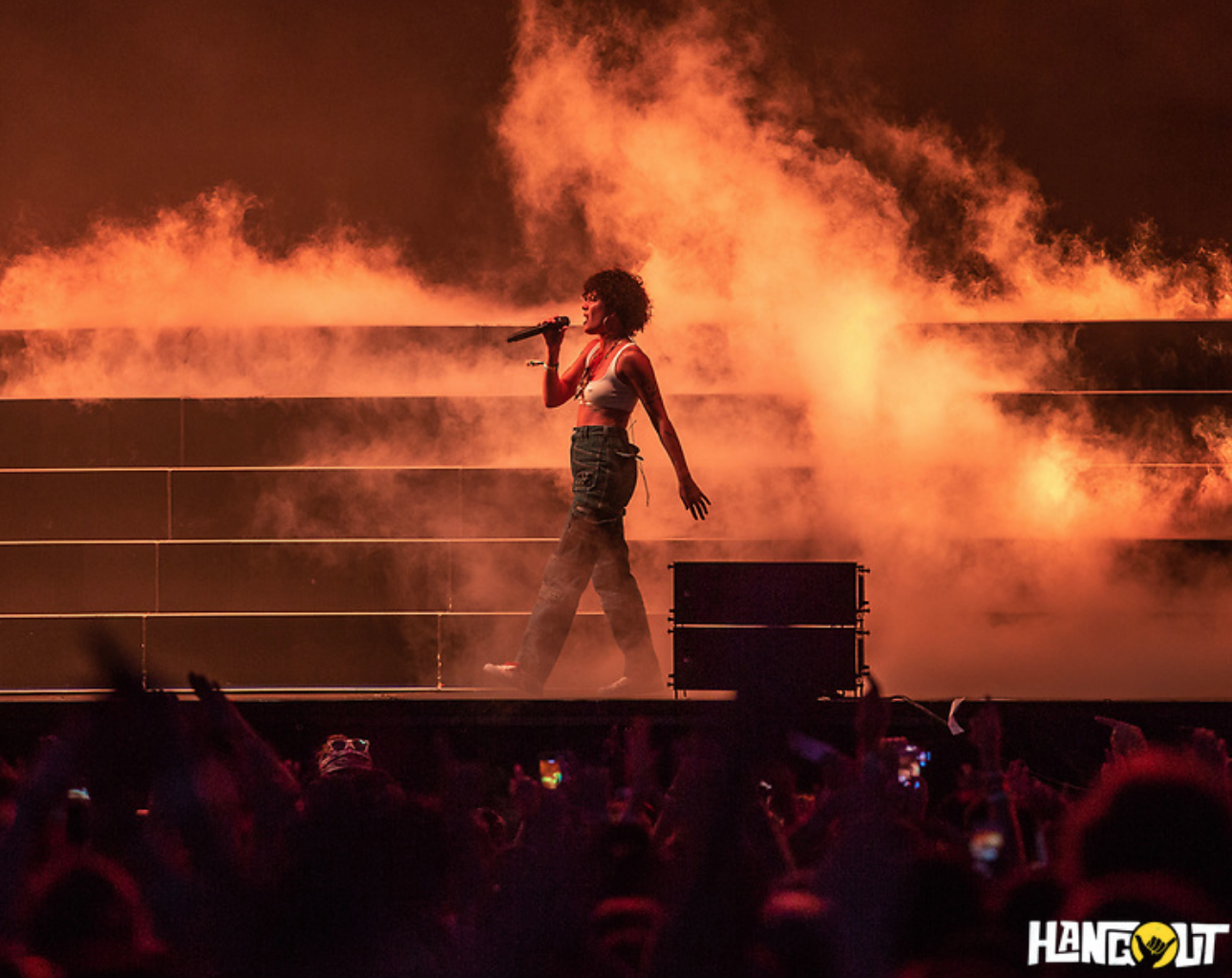 I ended day 2 with the enchantress that is Halsey. She just killed it. Great song choices, great lights, and a crowd singing along to every word, Halsey is a must see live.
Sunday was the earliest day as I made sure to catch the sets from Alex Lahey and Alice Merton back to back. Two of the most promising budding indie rock acts of the weekend, both Alex and Alice blazed through their 45 minutes sets as crowds rolled in. A surprisingly large crowd turned out at 1:30 for Hippo Campus on the Beach Stage. With some help from inflatable dinosaurs, Hippo Campus was for sure a highlight act of the weekend. Hippo Campus provided a high energy, non-stop set in the heat of the afternoon, helping propel Sunday in the right direction to round out the weekend.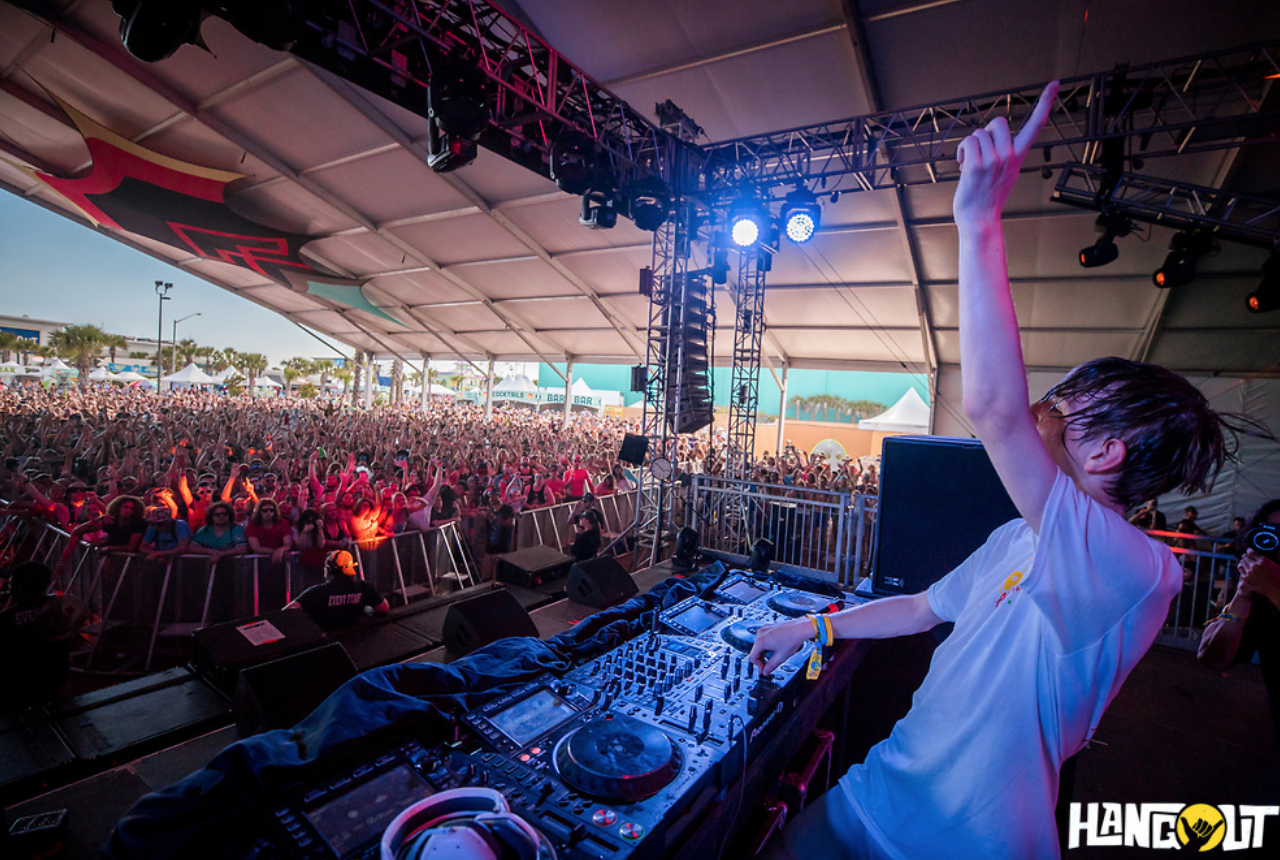 Whethan grabbed my attention after bringing out Lil Hank Williams at Coachella. Having watched that set, I made sure to catch his Hangout Boom Boom tent set. For sure one of the wildest crowds, Whethan had the live show and stamina to power the crowd into the night. My absolute favorite set of the weekend came from SZA. Having extensively listened to CTRL over the last year, SZA has been on my list for a long time. One thing I took away from her set is an appreciation for her ability to story tell. She talked about how each song came about, and it made the songs more relatable, as you knew the context in which she wrote them in. I hoofed it across the sand to catch Foster the People on the main stage. With their exceptionally great new album, Foster the People are a prime example of how a live show should sound comparatively to a recording.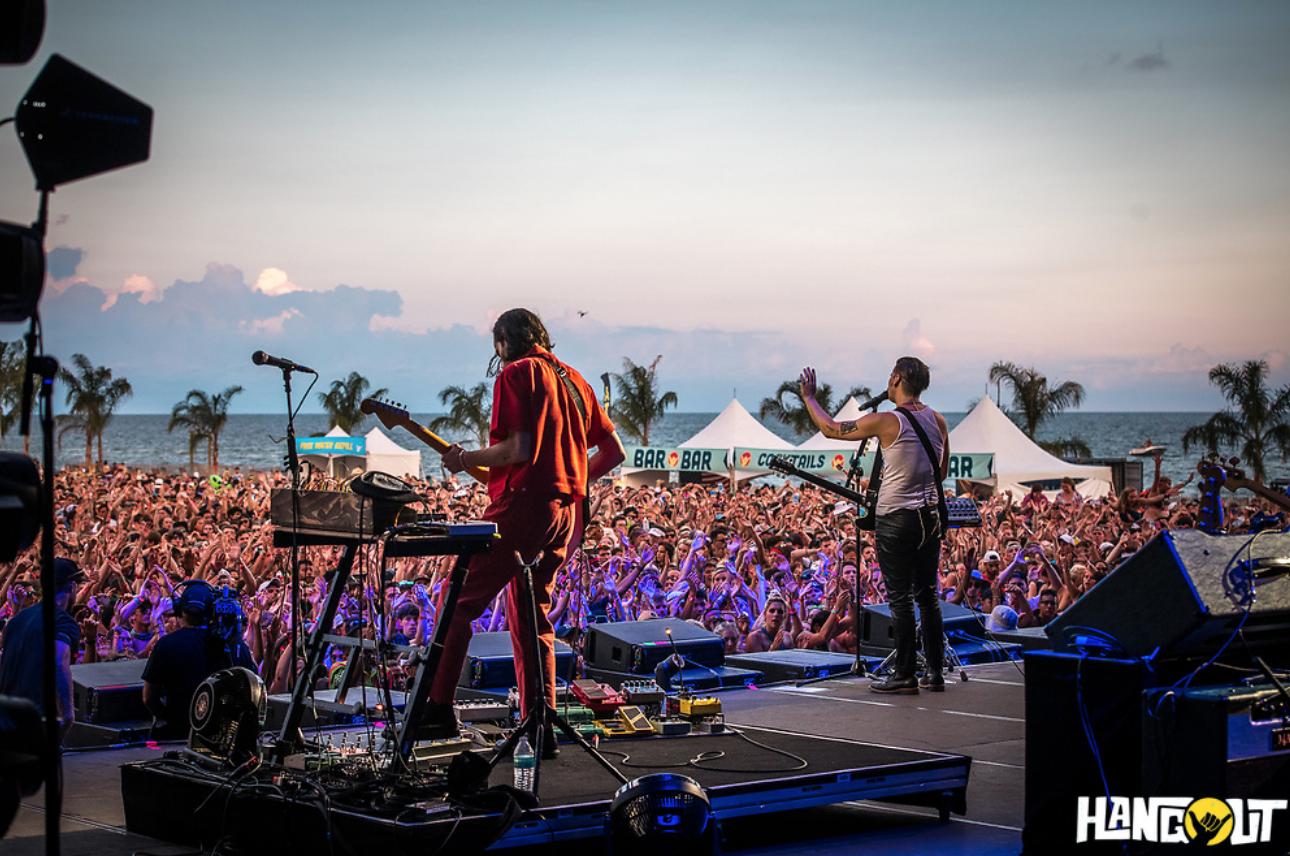 Playing fan favorites and cuts from the new album, Foster the People proved the placement for Sunday night Main Stage. Early May Odesza played in Nashville but I had to DJ a wedding. Having seen many snaps and videos from that show I circled Odesza's set as a must for me. While I'm not the biggest EDM, or Odesza fan for that matter, I did walk away overall impressed from the show and set. For some reason the sound was turned down during their set, but I don't want that to reflect their show. Self-proclaimed as a production duo, I have to agree with that. The whole thing was a production, with smooth transitions and display pairing.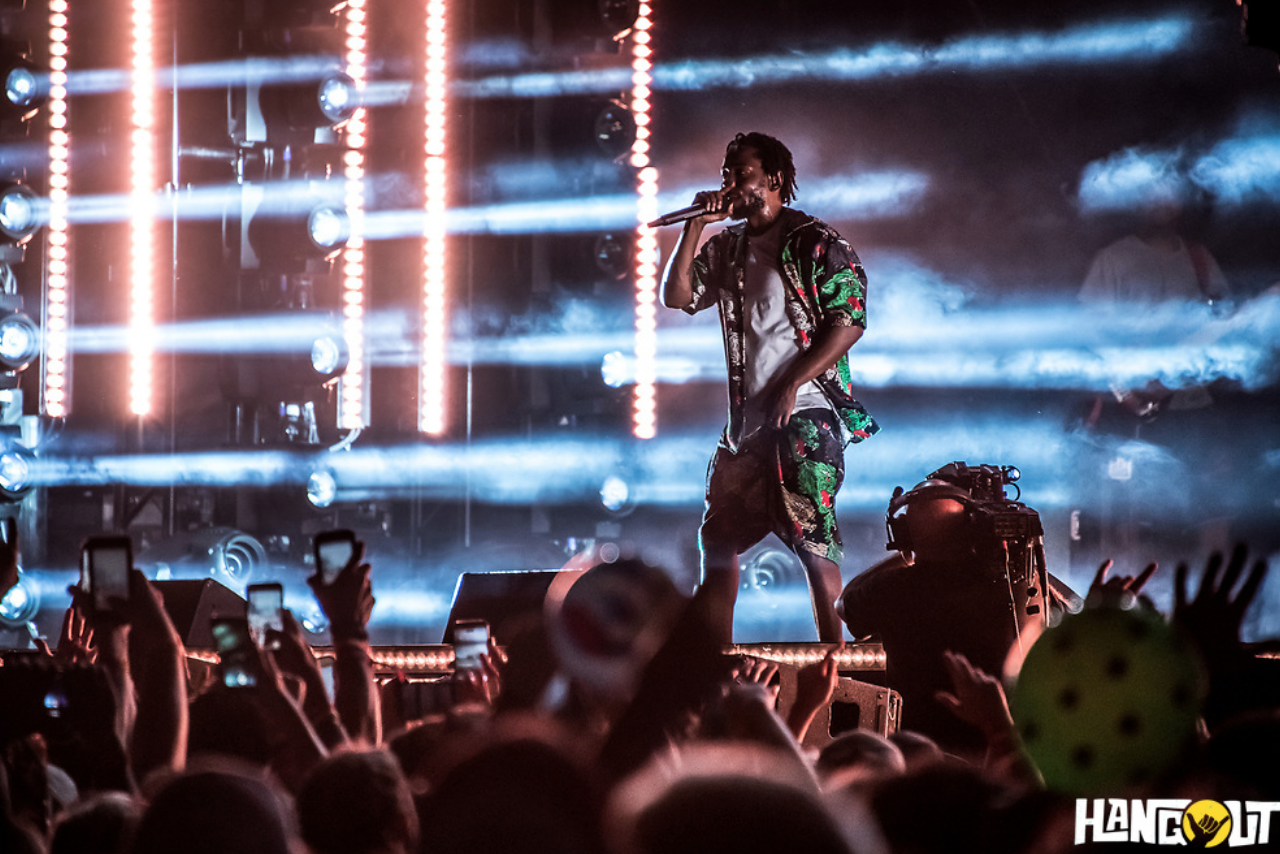 To end out the weekend I joined the throngs of fans to see Kendrick Lamar on the main stage. Kung Fu Kenny was a prime choice to close out the festival. With his range of songs and great stage presence, Pulitzer Kenny made sure leave his mark for everyone in attendance. A blistering set just over an hour in length, Kendrick ended the weekend with bang in two ways. Yes the fans on stage fiasco was terrible (if you are on the barricades for a headliner and don't know the lyrics you're playing yourself), but Lamar made sure to keep the set going. The night ended with "Humble" and fireworks, the prime closure to any festival.
Overall I did enjoy my experience this year at Hangout. I thought the festival goers were friendly and most crowds were really into the music. The food was enjoyable and the drinks were fairly priced. With a prime location on the water and a knack for superior infrastructure and security, I'd recommend anyone to check out Hangout in the future. 
[widgets_on_pages id=Wade-Evans] [adsense]
[adsense]