Miguel Fasa's sweet, genuine lyrics and gorgeous voice are such a perfect combo. His song "Who Said" is a loving tribute to his late mother and it has us deep in our feelings. We talked to the up-and-coming artist about the best piece of advice his mother gave him and how he got started in music.
How did you get started in music?
Miguel Fasa: I remember the first time I ever really tried to sing was Karaoke with my sister many years ago. She was singing Aladdin "A Whole New World" and as I was walking by, the guy part started and I just jumped in. The first time I ever really did anything about it was high school, I joined musical theater and that was it..been singing ever since. 
Tell me about you song "Who Said" what's the inspiration behind it?
Miguel Fasa: This song is very personal for me and close to my heart. I always wanted to do something special for my mom that passed away about three years ago. One day I got this melody in my head and I was like "that's moms song!" It's about the pain you feel when losing someone you cherish. The ups and downs you go through emotionally but still knowing they are somehow with you... in spirit, memories, and in your heart. The song is sad but still has a lot of uplifting qualities about it and I cry/smile every time I listen/watch it. I believe she would be proud 🙏
What's the most important lesson your mom taught you? 
Miguel Fasa: I would say that the most important lesson  my mom taught me, besides guiding and helping me be the man I am today, is how to live unafraid and comfortable in my own skin. 
Tell me about your creative process?
Miguel Fasa: For me it's always the music first, when I'm creating a new song I like to go through different types of instrumentals. I listen through them until one of them really speaks to me. Sounds tell different stories, some sad other happy, some maybe eerie or uplifting. At that point I get super inspired and start forming melodies, how I want the song to sound. I visualize what the song would look like in my head and I go from there. For "Who Said" it was a bit different. I was listening to some instrumentals while thinking about happy moments with moms. I remember thinking to myself "why do things have to be this way" at that moment there was a sad instrumental playing and I just started singing the words "Who Said". I knew in my heart that I found the idea and I didn't stop until the song was finished.
Has it been hard finding inspiration lately? How do you stay motivated?
Miguel Fasa: For me, motivation to create any form of art is something that you can't really turn on. You have to find it but at the same time you can't exactly actively search for it. It just happens... you can put yourself in situations where you know you have a better chance to get motivated though, that's why I listen to instrumentals. Sometimes it's there, sometimes it's not.. but I never force it. 
What has been the biggest challenge in your career? 
Miguel Fasa: I would say that it's the lack of stability and uncertainty when it comes to supporting the business. I create music because I love it, not for the money... but at the end of the day you still need to be able to support yourself. Not only that, navigating the music landscape is incredibly tricky. You advertise, do events, promote and just about everything you can.. but you never really know if a song is going to do well. So I just give it my all, create something that resonates with my soul and stay humble. Things usually tend to fall in place if your taking all the small steps towards the bigger picture. 
Outside of music, what do you do with your free time?
Miguel Fasa: I'm a huge gamer!!! You should see my set-up, I have a custom built PC with an open loop water cooling system. I also love graphic design and 3D modeling. Going to a hardware/software store is like going to Disney to me 😁
What's your best piece of advice to your younger self?
Miguel Fasa: Spend more time with mom before she passes.
Follow Miguel on Instagram and Spotify and watch the video now!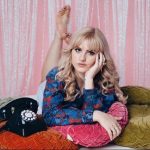 Emily Treadgold