The first of many stories Tegan and Sara Quin told onstage at their Sept. 24 show at The National in Richmond, VA, was about self-proclaimed "baby gay" Tegan attending her first Pride Fest in the 90s – and locking eyes with her therapist in a full clown costume. To coax the story out, Sara asked if her twin would share a certain traumatizing Pride memory with the audience, and Tegan had to clarify: "I have a lot of traumatizing Pride stories." Therapy Clown on Parade, it turns out, doesn't even make the Top 10 list.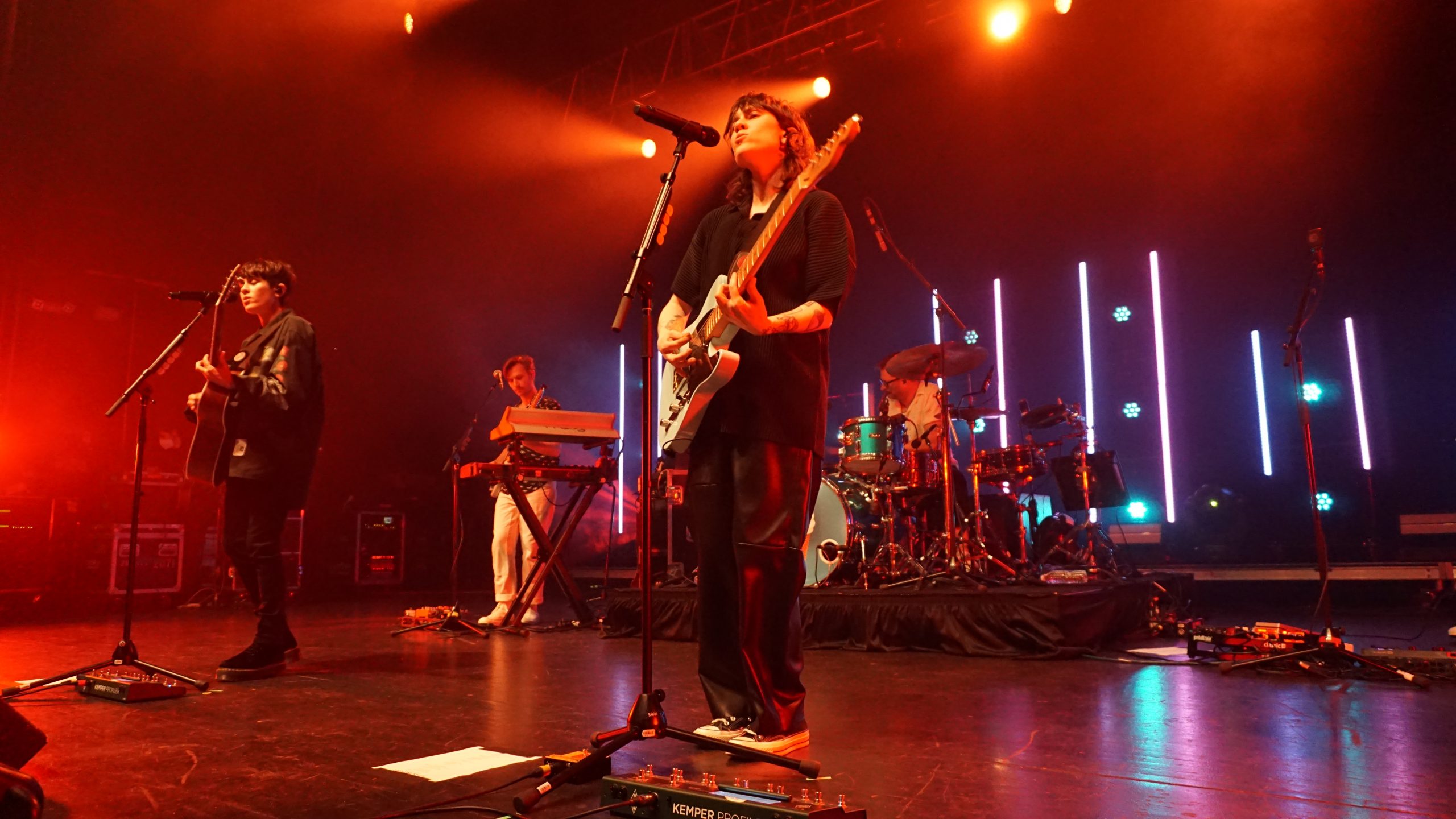 Fortunately, despite a venue change to avoid Tropical Storm Ophelia drawing us into her madness, Tegan and Sara's Pride Fest closing concert was the opposite of a traumatizing Pride story. Quite simply, Tegan and Sara loved Richmond, and we loved them. It's a queer place, Richmond, and indie music's patron saints of lesbian heartbreak – and desire! – found an audience of young and old effervescent with joy and gratitude – and, again, desire, per the many couples making out heavily throughout the set. I'm not ashamed to say I felt kinda special when Sara told the audience that compared to our Richmond Pride energy, other crowds seemed like "dead people."
I felt special the whole show, really, watching these two polished performers chat and laugh and ultimately create such an unforced, celebratory vibe. Thanks to the duo's "hey remember when"-style sibling rapport, recent birthday, and increasingly deep catalog, the evening moved organically through themes of growing up and looking back. It was a thrill every time either sister swapped a guitar out because you got to guess, based on the instrument, what era from their 25-year career they were about to revisit. Early in the night, my high school flashbacks came on strong as I howled along to "Back in Your Head" from 2007's The Con.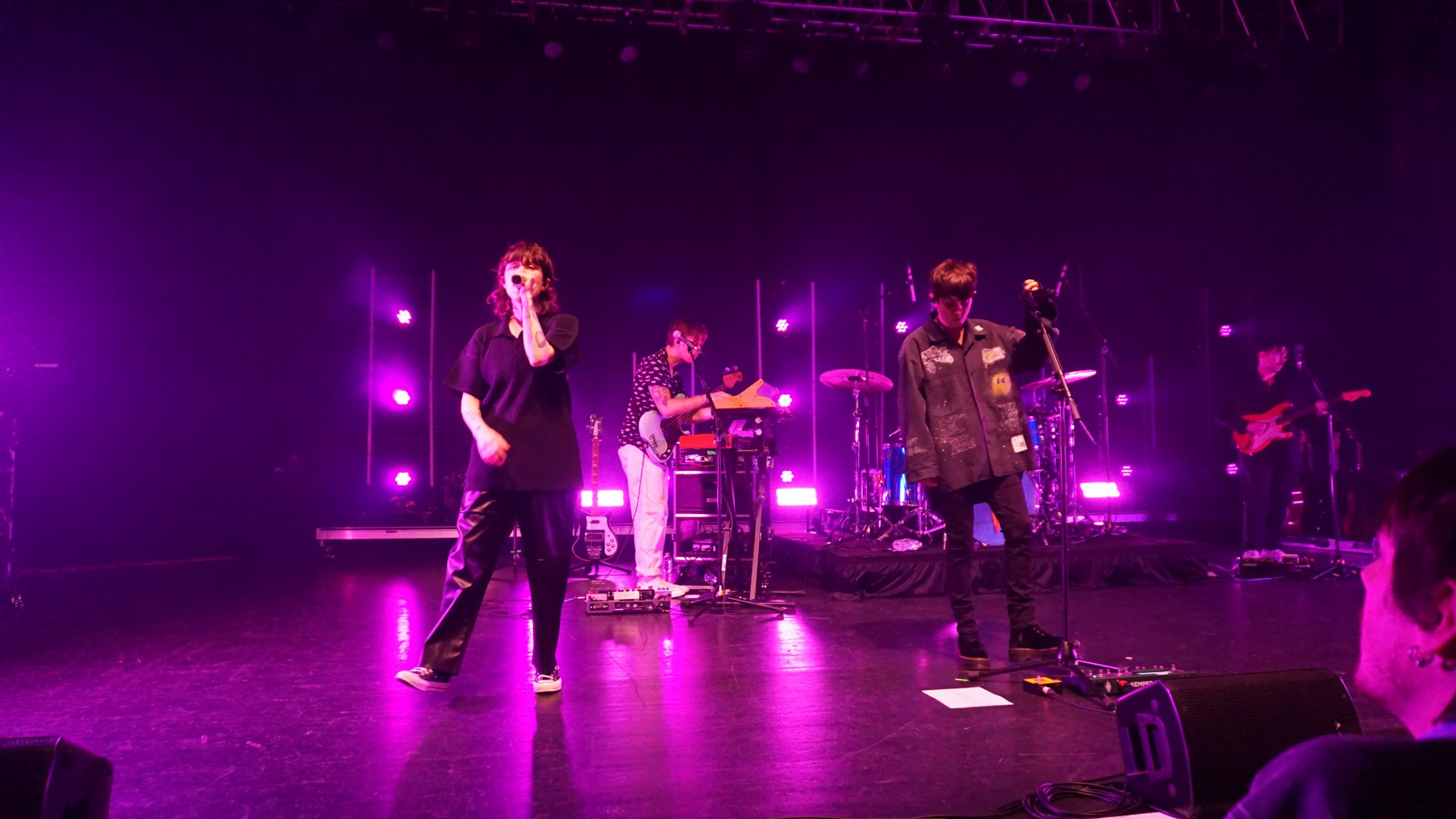 Admittedly, the setlist was heavy on tracks from their latest release, Crybaby. "I Can't Grow Up" and "Fucking Up What Matters" offered self-interrogation alongside addictive hooks, and the bruising longing of "Yellow" was an emotional high point. Tegan and Sara acknowledged their fans' desire for them to play the hits at one point, but I loved the way they just wryly brushed that pressure off. One of my strongest beliefs about live music is that the audience shouldn't treat performers like a jukebox. Musicians are people who experience the physical and emotional sensations of performing, and we as fans should be present and engaged in that experience because it's something they are giving us, with great effort.
And how lucky that Tegan and Sara give their audience so much of themselves, both in the conversations they have with one another onstage and in the careful selection of tracks they know the fans love. The twins worked in several of the best songs from their breakout album So Jealous – kicking the whole show off with "You Wouldn't Like Me" and "Speak Slow" (sandwiched around "I Can't Grow Up") and building toward the close with "Where Does the Good Go" and "Walking with a Ghost." And of course, the grand finale of the encore was perhaps their biggest hit, the ebullient and sexy "Closer," which comes from 2013's near-flawless dance-pop record Heartthrob. 
Several of the twins' stories and conversations throughout the night served as reminders of the power of community and identity, but two were particularly important and tender. First, Midway through the night they paused to explain the work they do with the Tegan and Sara Foundation to support LGBTQ+ women and girls. In addition to sending kids to LGBTQ+ summer camps, the foundation sends community donations straight to smaller, underfunded organizations that do vital work for those most in need.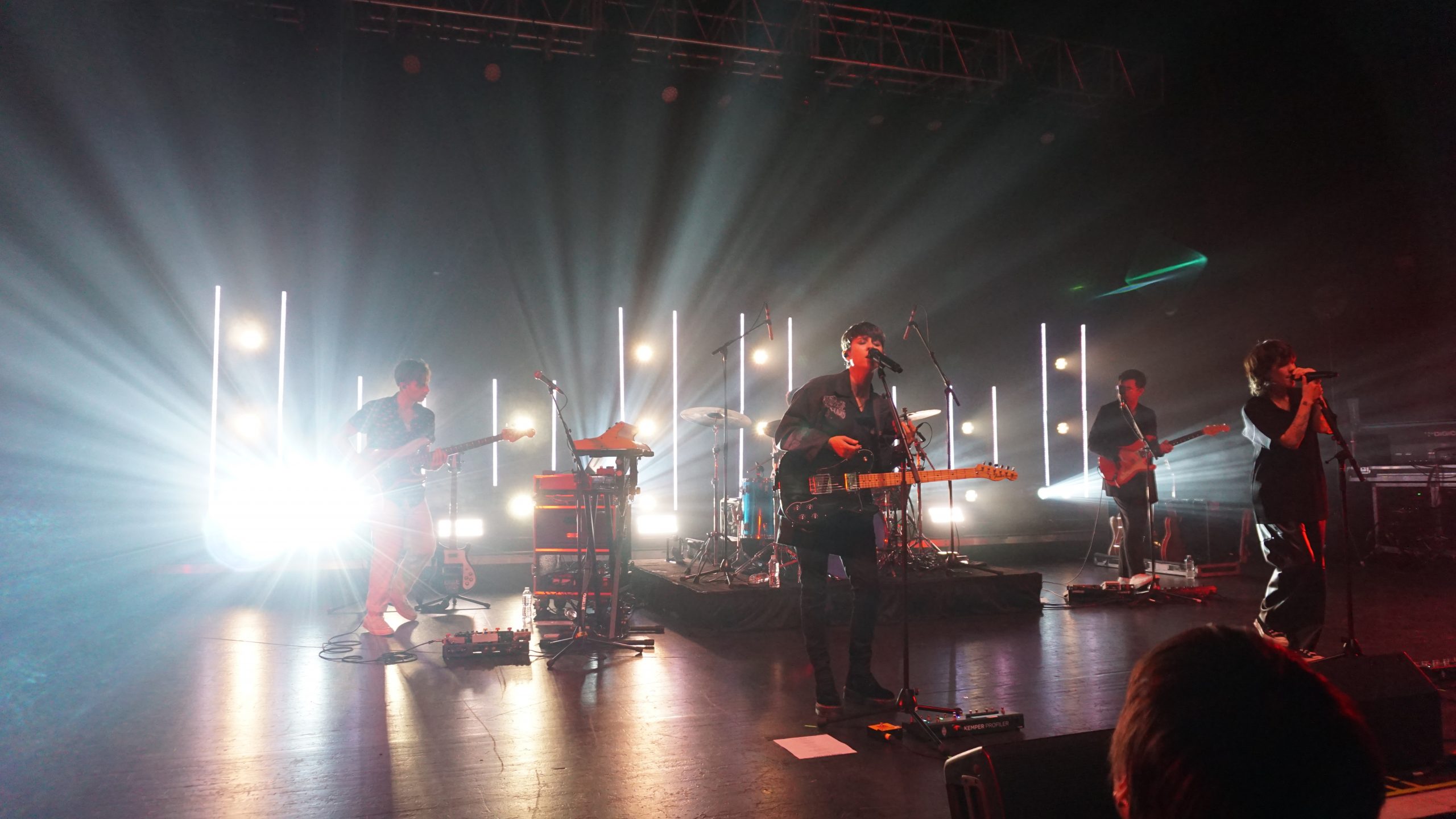 Second, toward the end of the show Sara reflected on Tegan and Sara's early days dreaming of making THE song that would rocket them to fame and hoping that one day they'd have their very own fans – not just the bored hot girls at Rufus Wainwright shows who turned their backs to the stage as the sisters played their opening slot. She sent a letter of love to "little Tegan and Sara," as she called their young memory-selves, and then they kicked off one of the earliest songs they ever wrote, the haunting, mournful "My Number" from 2000's This Business of Art. It was a quiet moment, but one that, combined with the message of the Tegan and Sara Foundation, underscored the way that art can keep the door open for us to find our full selves – one Pride Fest at a time.
Photos: Christina McBride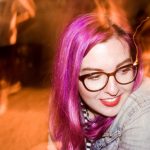 Kayleigh Hughes