Hangout Fest was hands down the best music festival I've been to thus far: the lineup, the hangs, the hospitality, THE BEACH! Everything down to the last detail was perfect and added up to a fun experience that I would never trade for anything. Driving eight hours from Houston to Gulf Shores on an incredibly tight budget was worth it.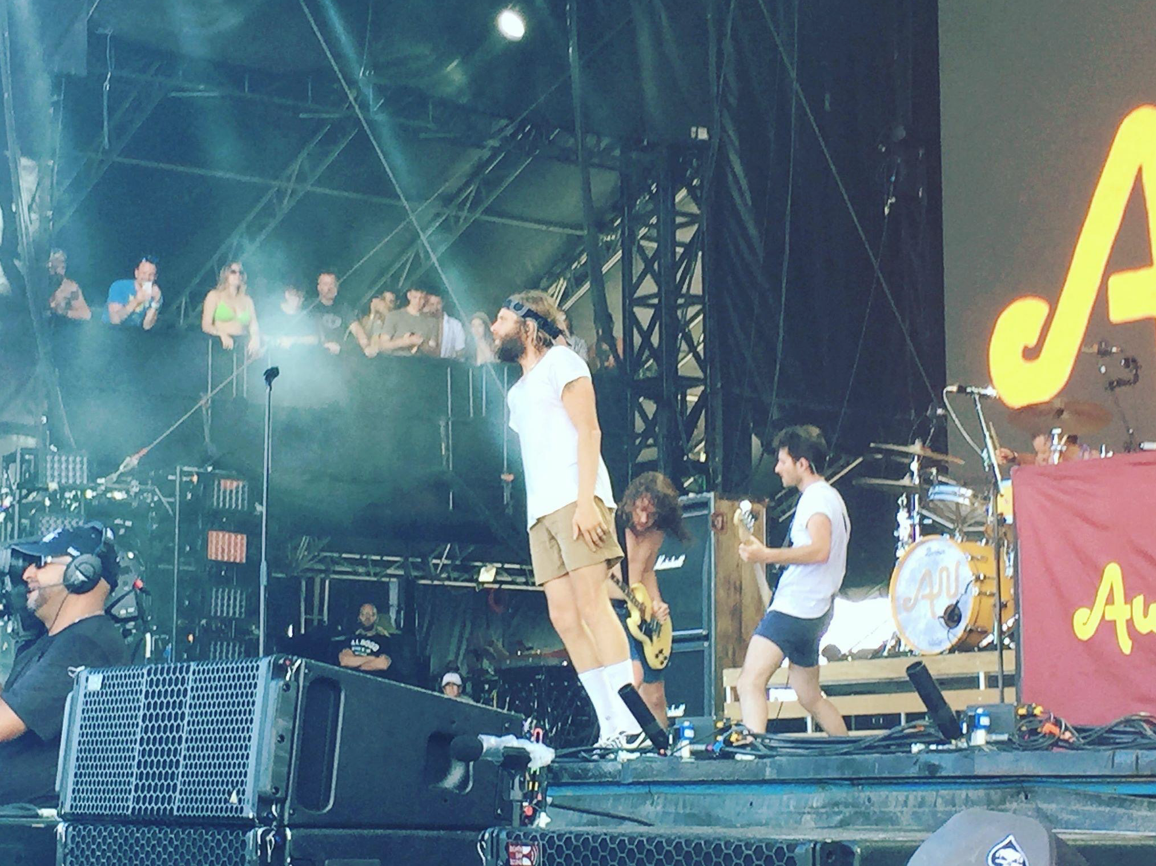 AWOLNATION: This was my fourth time seeing them live and they still cease to disappoint; backed by incredibly talented musicians, lead singer and founder of the band, Aaron Bruno, remained crazy energetic throughout the entire set while still hitting all his pitches. The crowd literally started chanting "Sail! Sail! Sail!" near the end of their time, and they did not let us down. "Sail" was their big ending, and the crowd went totally insane, even prompting Bruno to run through the security aisles and give everyone high fives! 10/10 performance.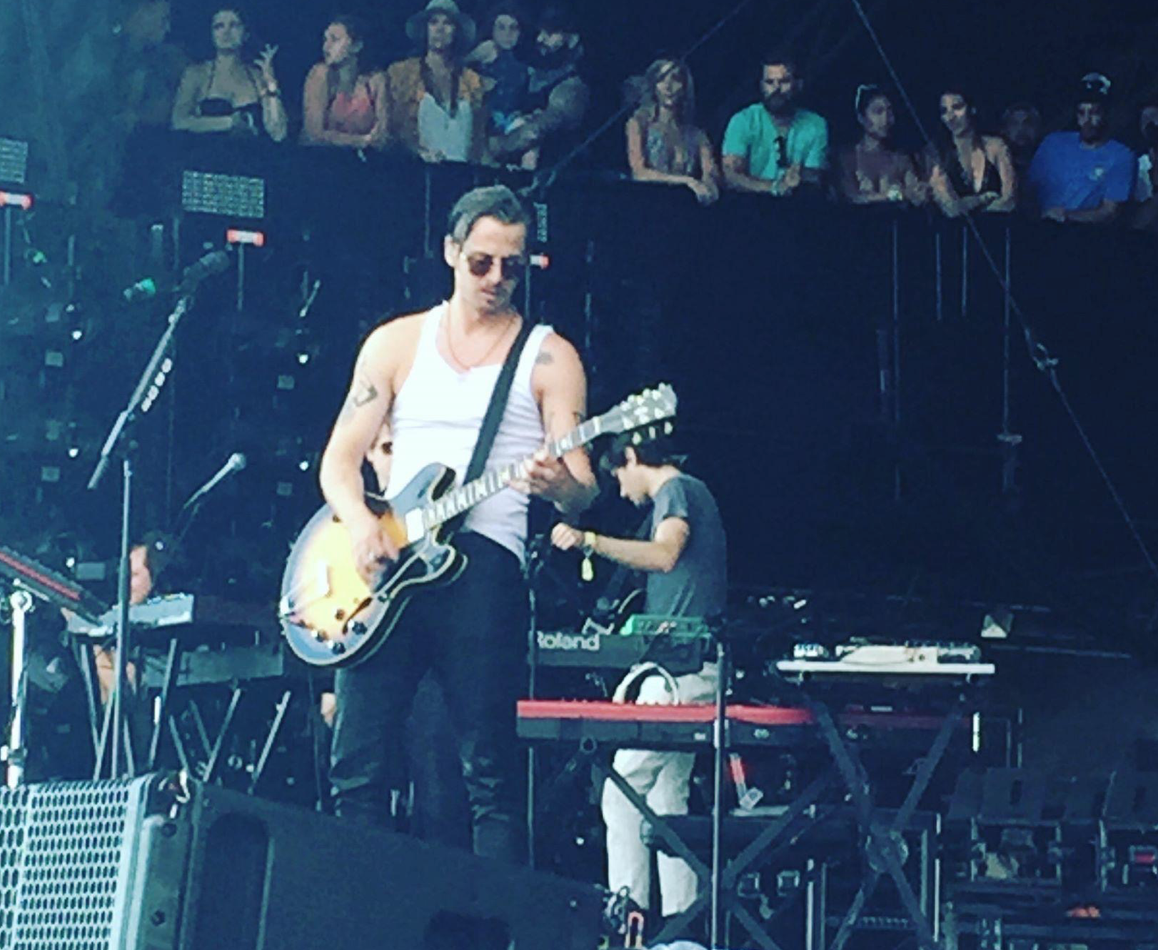 FOSTER THE PEOPLE: I'm a little biased here, as Foster the People is definitely one of my favorite bands. They struggled with some sound issues and Mark Foster straight up was like screw it at one point and didn't even sing part of the lyrics to "Lotus Eater" but for a show that was riddled with a few mistakes, they gave 100% all around. It was all smiles and love for the crowd. At one point Mark Foster stopped before singing their smash hit, "Sit Next to Me," to honor the mass shooting victims of Santa Fe by name. He never stopped dancing and drummer, Mark Pontius, and percussionist, Isom Innis, truly gave their all with this performance despite the technical issues they faced.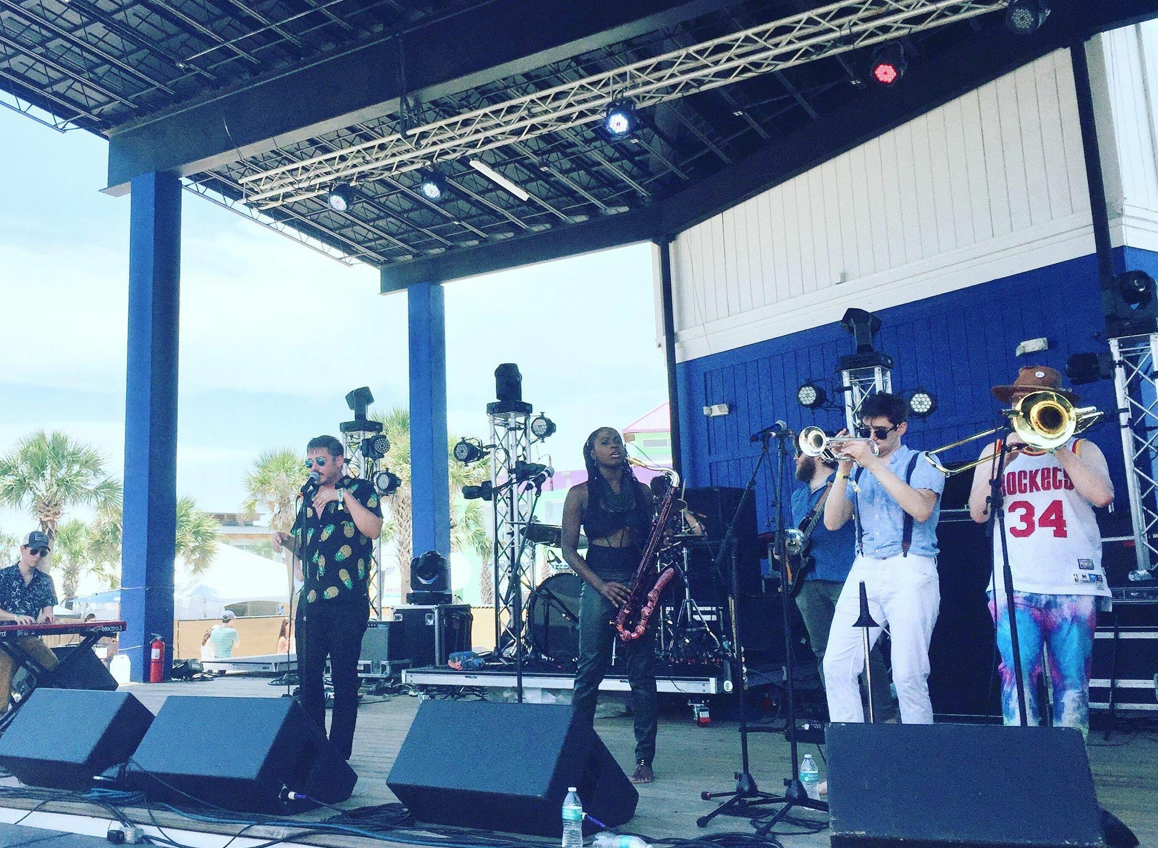 LUTHI: I am in love with this band! I had never heard of them before Hangout, but I'm so glad that I got to see them play because they are really a talented bunch with seriously catchy tunes. Nashville-based and bred from all over the country, you can hear in their music how their different backgrounds melt together in a flow of groovy jazz-pop. Singers Christian Luthi and Amber Woodhouse have voices that would put Adele to shame. They really knew how to draw a crowd with their fun stage presence and you can bet if they ever come through my neck of the woods, I'll be buying a ticket to their show!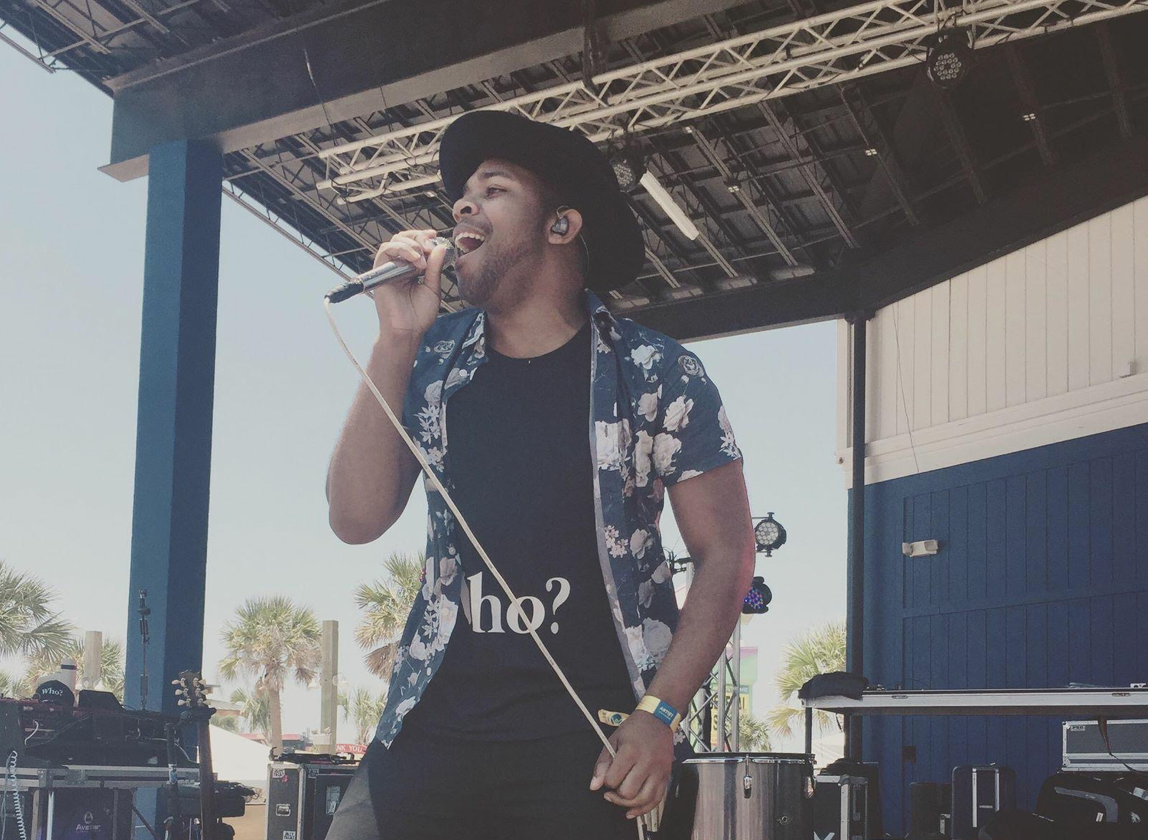 MOBLEY: I was absolutely blown away by Mobley's performance. He is completely a one-man show, playing everything from drums to piano to the guitar- WITH HIS TEETH! He engages the audience in his act; at one point he actually just handed over his drum and let us play to the beat on it. During another song, he had four of us come up- I was one of the four, I might add- and we were hooked up to a drum machine that he built himself! He literally used our hands to make the beat for the song just by high-fiving us. It was crazy. You'll never see another artist like Mobley, so if you ever get the chance to go to one of his shows, do it!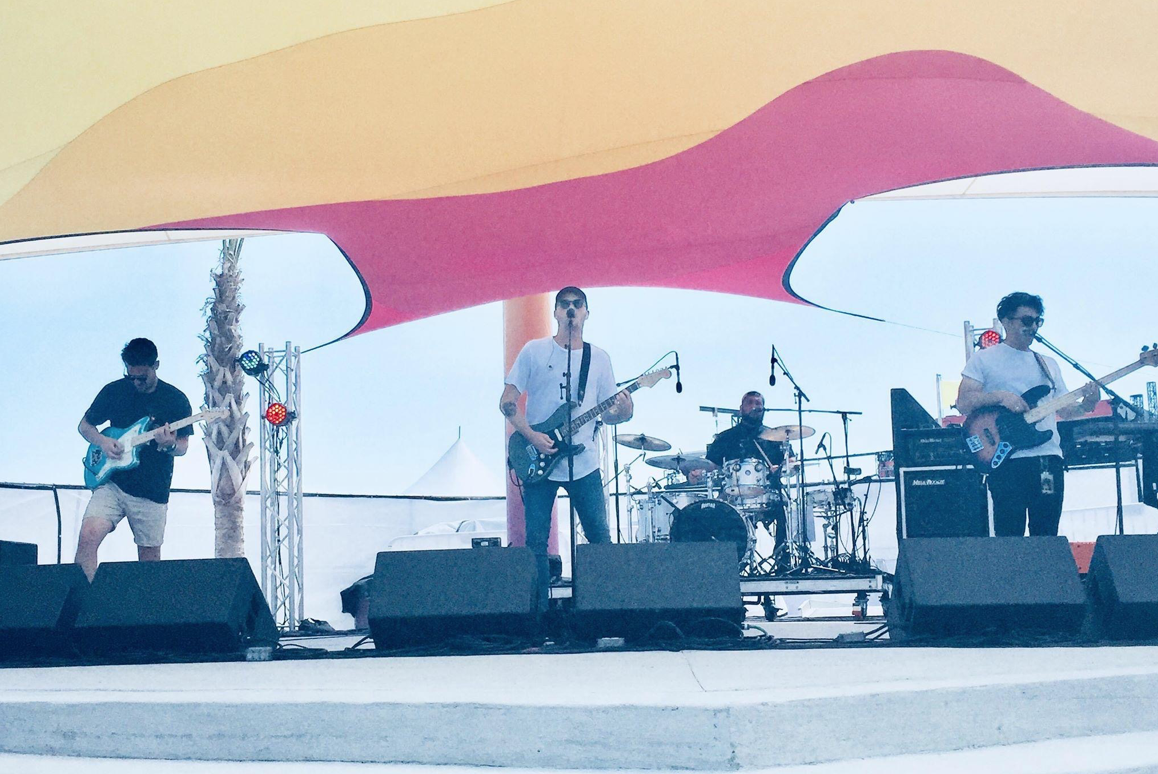 PACIFIC DUB: This band had the most beach-vibe out of all the bands I watched, which was perfect because we were on the beach! They were very chill and laid back, and I enjoyed just sitting down and watching their set while relaxing in the sun. One thing I particularly thought was cool is that their singer, Colton, can rap! They have a new album coming out on May 25th, so keep an eye out for it.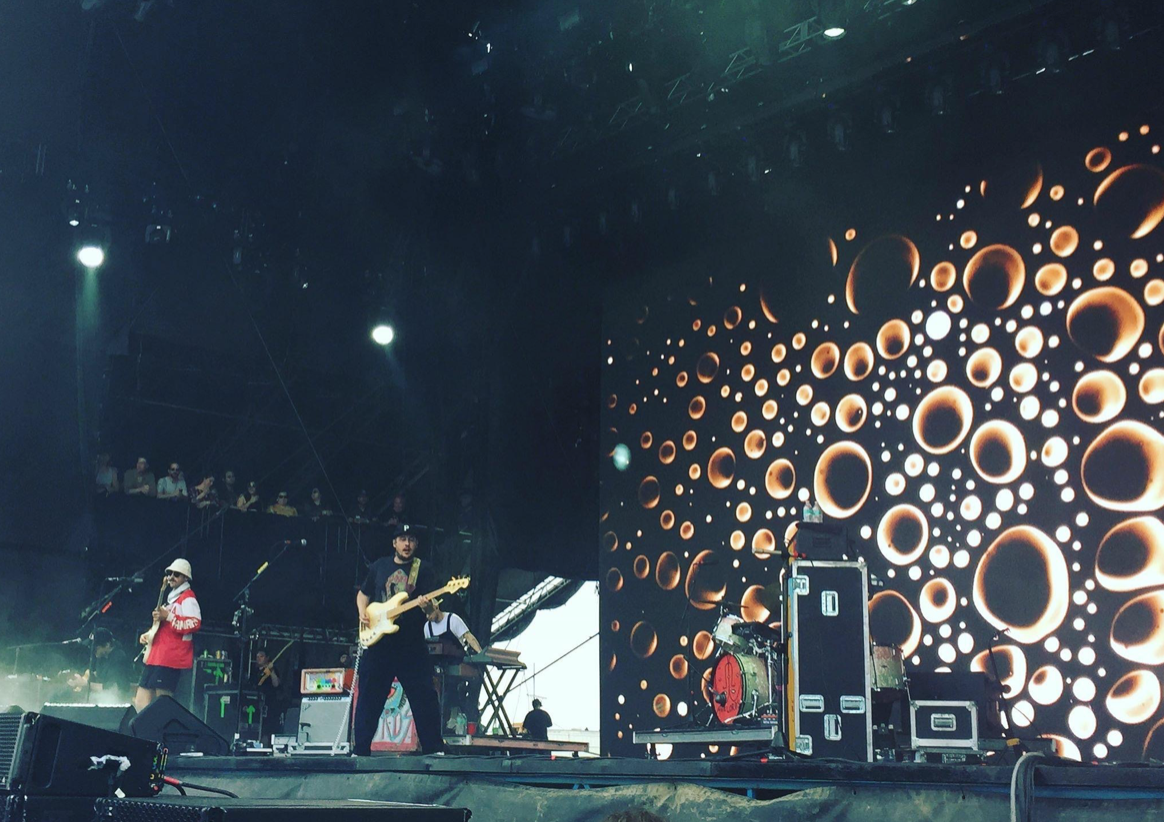 PORTUGAL. THE MAN: Who would I be if I didn't mention my favorite band? They are still playing the same set they've been playing since last spring, but I can't even be mad because I know this year- what with the success of "Feel it Still"- has been so hectic for them. They added a few new creepy images into their projector show since the last time I saw them. I've seen them five times in the last year, and every time I do it's always a blast! One thing they did completely differently that I've never seen them do was their ending song: they played "Sleep Forever" with an interlude to "Hey Jude" and the end of their own song, "Smile." I was so happy I almost cried. It was a spiritual experience for sure.
[widgets_on_pages id=Chelsea-Corbin] [adsense]
[adsense]