If you know good music, then you have definitely heard of Cautious Clay. Singer/songwriter Joshua Karpeh, known professionally as Cautious Clay, has collaborated with some of the biggest names in the music industry today, and has been successfully paving a path for himself. He has released EPs RESONANCE, Blood Type, and Table of Context, independently, without a label. Perhaps you heard his single, "Swim Home" from season 3 of the hit Netflix show Thirteen Reasons Why. Chances are, you've heard one of his songs. Following the success of his past EPs and respective singles, Cautious Clay is preparing to release his upcoming debut album in 2021. And based on what we have already heard, we know it's bound to be a hit. 
So, first, I just want to start off by focusing a bit on your background. Was music always the ultimate career goal for you growing up, or more of a newer revelation?
Cautious Clay: I always loved music and wanted it in my life. There were definitely points in my childhood where I remember feeling like I wanted to make music a career but I never really drilled down on those thoughts because I didn't think they were possible. It wasn't really until around 23 or 24 that I realized I could make a real career out of it.
Where did your musical journey begin?
Cautious Clay: I started my musical journey at 7 when I picked up the flute and started taking lessons till the end of high school. It never really stopped after that, I picked up the saxophone and a few other instruments before learning how to produce. There were ups and downs in terms of my passion for it but it never truly left my focus. 
What is your creative process like? Do you allow your creativity to flow sporadically or do you have a specific schedule/process that you stick to in terms of songwriting?
Cautious Clay: It's very sporadic and I just kinda let it happen. Sometimes I try to have focused time and that also works but I find myself working best when I just let things inspire me externally and internally.
Who are some of your biggest musical influences, and how have they helped shape you as an artist today?
Cautious Clay: Outkast was a huge influence for me because of how much they changed up their sound on every album and how they took artistic risks in the world of popular music. I try to keep the same spirit in mind when I create. 
I see that you work independently as an artist. I'm sure with your level of success that record labels have reached out to you. Do you have plans to eventually sign with a label, or do you prefer working independently?
Cautious Clay: I think anything is possible if it makes sense within the framework of what I am creating. I never wanna fully write off a record deal but I also don't find it fully necessary within today's framework of success. There are certains cases where it could be helpful, but I just dont think I am there right now.
You've collaborated with some big names (Billie Eilish, John Mayer, etc.), your debut album is coming out soon, and your career has really taken off. How does this all feel? Do you ever just feel like you're dreaming?
Cautious Clay: I definitely look back sometimes and ask myself how it's all happening but I think I also realize it's because I haven't really ever fully stopped or taken a break so it just feels normal to me at this point. 
So, your new single Agreeable comes out on September 15th. I love the vibe, I love the lyrics, I just love this song in general. Can you tell me a little bit about the inspiration behind this single and its accompanying music video?
Cautious Clay: It's harder than ever to be "agreeable" because love and empathy are unfortunately more hard-earned than fear. We are also in a time where people don't 'read the article' and just stick with the headlines or they've never actually lived an experience but they did 'read the article' or 'watch the video' so they think that would be sufficient enough for them to make opinions about other people. Lyrically I wanted to explore those ideas. In the video the 'lil Clay' is representing all the different versions of myself or parts of my identity.
Your debut album will be released this upcoming year, 2021. How will it compare to your past EPs? Can you give us a little taste of the overall vibe of this new album?
Cautious Clay: I think the main difference will just be the sonic tone of this album. I've always had particular approach to my lyrics and I don't think that will change but the music and production style is a bit more new wave and 90's sounding at parts than any of my other past projects. My main focus was that I wanted to make it feel dynamic over the course of all the songs.  
What other projects and endeavors can we be expecting from you in the future?
Cautious Clay: Making more music, making more videos and writing & producing with other artists 🙂
Be sure to stream "Agreeable", and keep your eyes peeled for any news about his upcoming debut album set to be released in 2021. Cautious Clay is an undeniable rising star, and you don't want to miss out on him.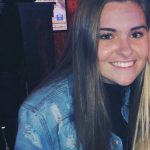 Grace Kuraska
For as long as I can remember growing up, music was constantly blasted throughout the house. My parents' love of music introduced me to pop and rock idols and icons of the past, setting me up for a life of fangirling over a confusing range of artists, from Fleetwood Mac to One Direction (still mourning the loss of the latter). I could spend hours at a time binge listening to albums, and researching new artists. Follow me on insta @gracekuraska.