Homes At Night is one of our favorite new finds, their new song "Wasted On You" feels like such a driving force, filled with a dramatic chorus and yearning lyrics that cut to the core. We current music recs, and the challenges they've faced.
Tell me about "Wasted On You" - what's the story behind it?
Hank: "Wasted On You," for me, was a song about filling the distance between you and someone you love with substance and the disparity that came with it. I've always struggled with being avoidant of what I truly want, and writing this song felt like me finally confessing to it instead of trying to suppress it.
What has been one of the biggest challenges you've faced in the music industry so far?
Hank: For me personally, the hardest thing has been keeping the "healthy amnesia" you have to keep in order to let go and grow as a creative person. I think an artist can struggle with the expectation or idea of perfection to the point where it takes the raw happy accidents out of what they're creating. Riding the line of making it accessible while also the purest version of the emotion you had while creating it can be challenging.
"Wasted On You" is featured on your upcoming EP, If You Were A Stranger. If you could describe your upcoming EP in just a few words, how would you describe it?
Hank: 'If You Were A Stranger' is a reflection of losing your identity in a relationship and the fight that comes with trying to regain it.
Nashville has slowly but surely been building a reputation for music outside of just the country genre. Do you think living in the city of Nashville has had an effect on your music at all?
Hank: Stylistically not as much, but as a music community, Nashville has had a huge impact on us. The support we receive from our friends that are artists and writers here as well is incredible.
Who are some other great bands or artists you personally recommend coming out of Nashville?
Hank: The Criticals, Gatlin, Medium Build, Savannah Conley
What artists, if any, help inspire the music from Homes At Night?
Hank: Pedro The Lion is a band that we've always bonded over. David Bazan has such an incredible way of writing deeply vulnerable songs while maintaining grit in his production and delivery.
What do you hope music listeners take away from your upcoming EP?
Hank: The music that we've always strived to make is the kind that makes you feel nostalgic while also giving you a new perspective or space to live in. I would love for this EP to make people feel heard and understood in a way they haven't before. We want the music to feel like a safe haven.
What's next for Homes At Night?
Hank: Well, we hope to be out on the road soon, playing these songs live! In the meantime, we've already started writing and tracking the next EP.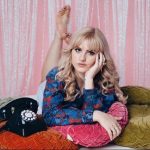 Emily Treadgold