Laundry is the new band we're obsessed with, their ethereal vocals and haunting melodies build into little explosions and it feels so fresh. It's so hypnotic with lyrics that hit hard. We talked to Laundry about their music scene, new music, and trying to stay positive in the pandemic.
Tell me how you all met, what's the origin story?
Kiki: The four of us met in a residential community at the University of Oregon for freshman musicians. On the night that we all moved in, there was a large jam session with about 20 other musicians. We all started in one of the basement practice spaces, but eventually, we were kicked out and had to move to the laundry room. Towards the end of the night, everyone had gone to bed, and it was just the four of us left. From that moment forward, we decided to become a band. 
I have a ton of family in Eugene! What's the music scene there like?
Nik: The music scene when there isn't a pandemic is incredibly vast. As college freshmen, we were fortunate enough to make connections early on with some of the bands that had been active before we got there. When we came to Eugene, there was a strong hip-hop scene led by the likes of Smyth, The Illiquips, Wynne, and Breakfast Boys Leisure League. There is also a lot of amazing indie and rock bands such as Novacane, Gentlebeing, Growing Pains, and the Macks. The DIY music circuit in Eugene is very electric and centered around a love for music. 
Tell me about your new song "Don't You Dare" what's the story behind it?
Kiki: Don't You Dare is just a story I came up with. It isn't based on my family's dynamics, but it is inspired by my fear that my struggles with mental illness would make me a terrible mom. Don't You Dare is just about coping with having a partner/parent that isn't capable of being present. 
How have you been staying motivated to create over the past year?
Nik: Over the last year, although we haven't been able to play live, we still have been working towards new projects, whether it is the new album, music videos, or live streams. We have been super thankful that we all live together, so we're all in each other's close circles. We all know that the pandemic will end at some point, so we've been creating content that will be ready to be released when more things open up. Although not playing shows throughout the last year has definitely been a drag, we have all been trying to be optimistic about the future and are excited to release new music to people who are excited to listen. 
What have been some of the biggest challenges you've faced in your career?
Nik: Absolutely, the biggest challenge in our career has been the pandemic. Over the last year, we have missed out on multiple opportunities to perform music, just as everyone else has. We've really been trying to look on the bright side, though! It's been a hard year and a half, but we've been using our time to make content to be released. We couldn't be more excited for the pandemic to be over and for us to get back to our lives. 
What is your best piece of advice to musicians just starting out?
Nik: Create, create, create! People who just make one thing seldom get the recognition they deserve, so it's important to put things out regularly. The more content you put out, the higher chances you have of people seeing what it is you are creating and having them like what you do.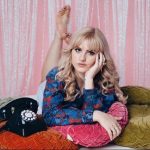 Emily Treadgold