If you've ever gotten butterflies from seeing a band live, then you'll understand exactly what it was like to see New Rules perform.
Mercury Lounge in New York City became fans' home for a day as they lined up and camped out starting as early as 9 AM. New Rules had curated the type of fanbase over the pandemic that was willing to go to such lengths to see their favorite band. They'd facilitated the type of deeply dedicated community that typically only comes after years of work and many in-person events. What made New Rules different was that they built the base largely during the COVID-19 pandemic. The show at the Mercury Lounge was one of their very first opportunities to actually meet their fans and perform.
One thing about New Rules that you need to know right away is that they're going to be your new British-Irish band obsession. (It feels a bit like cheating on One Direction, but eventually, a fangirl has got to move on, right?) Nathan Lambert, Ryan Meaney, and Alec McGarry sat down with us before the show to give us all of the details on what makes New Rules tick.
If you don't know the story, New Rules was the brainchild of Nathan. He says they connected together through social media. Nathan had hoped to find musicians with a similar style to write with. What he found was so much more.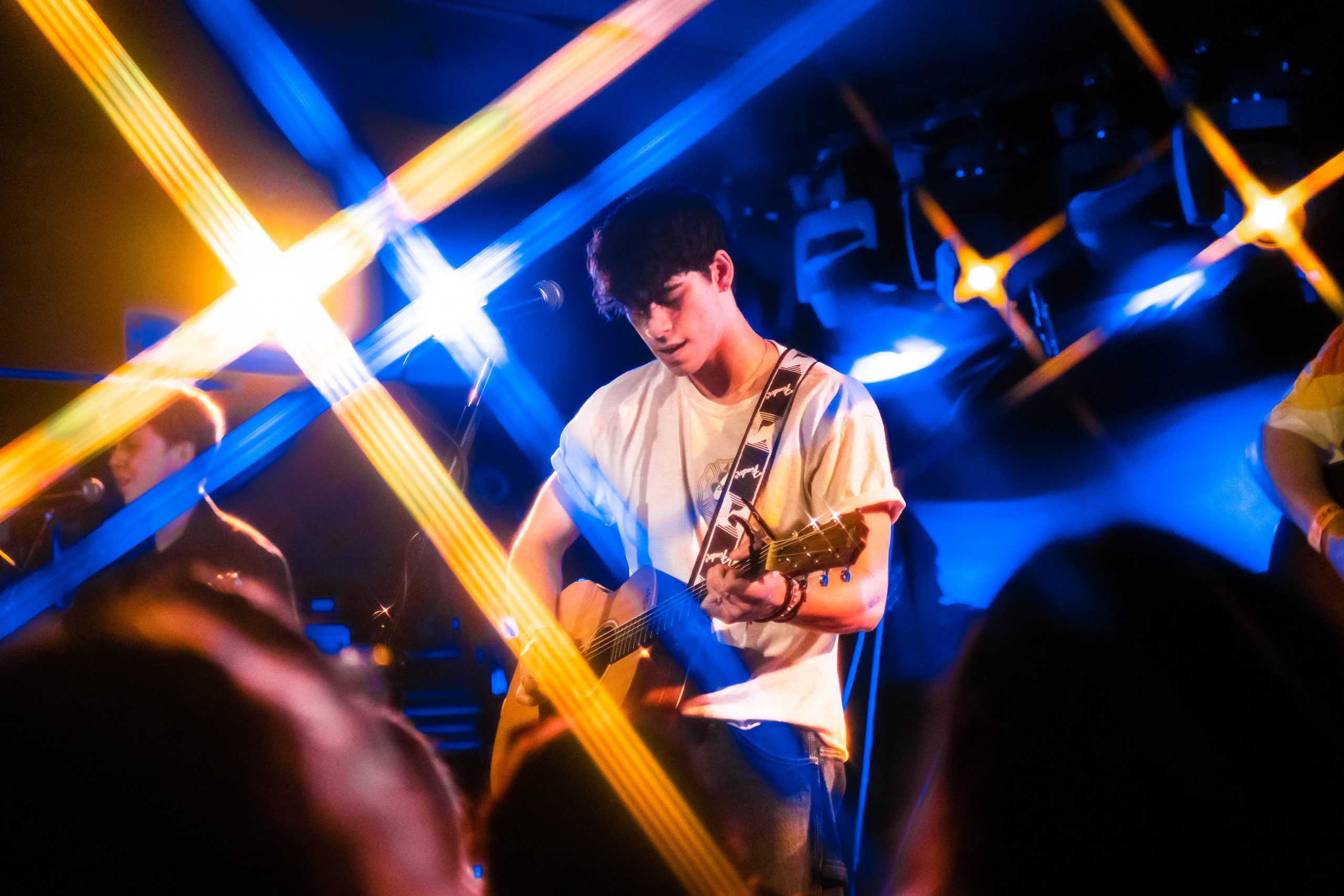 However, Nathan admits, "We weren't really looking for a band." Instead, it sort of happened naturally. Their sound, vocals, and instrumentals all came together perfectly to deliver the perfect blend.
The band bonded over their similar influences: Ed Sheeran, John Mayer, and more. It's obvious that these sounds imbued their music. However, shockingly, these influences are starkly contrasted by legends like Green Day. This edge sneaks its way into their music and gives a distinct sound, setting them apart.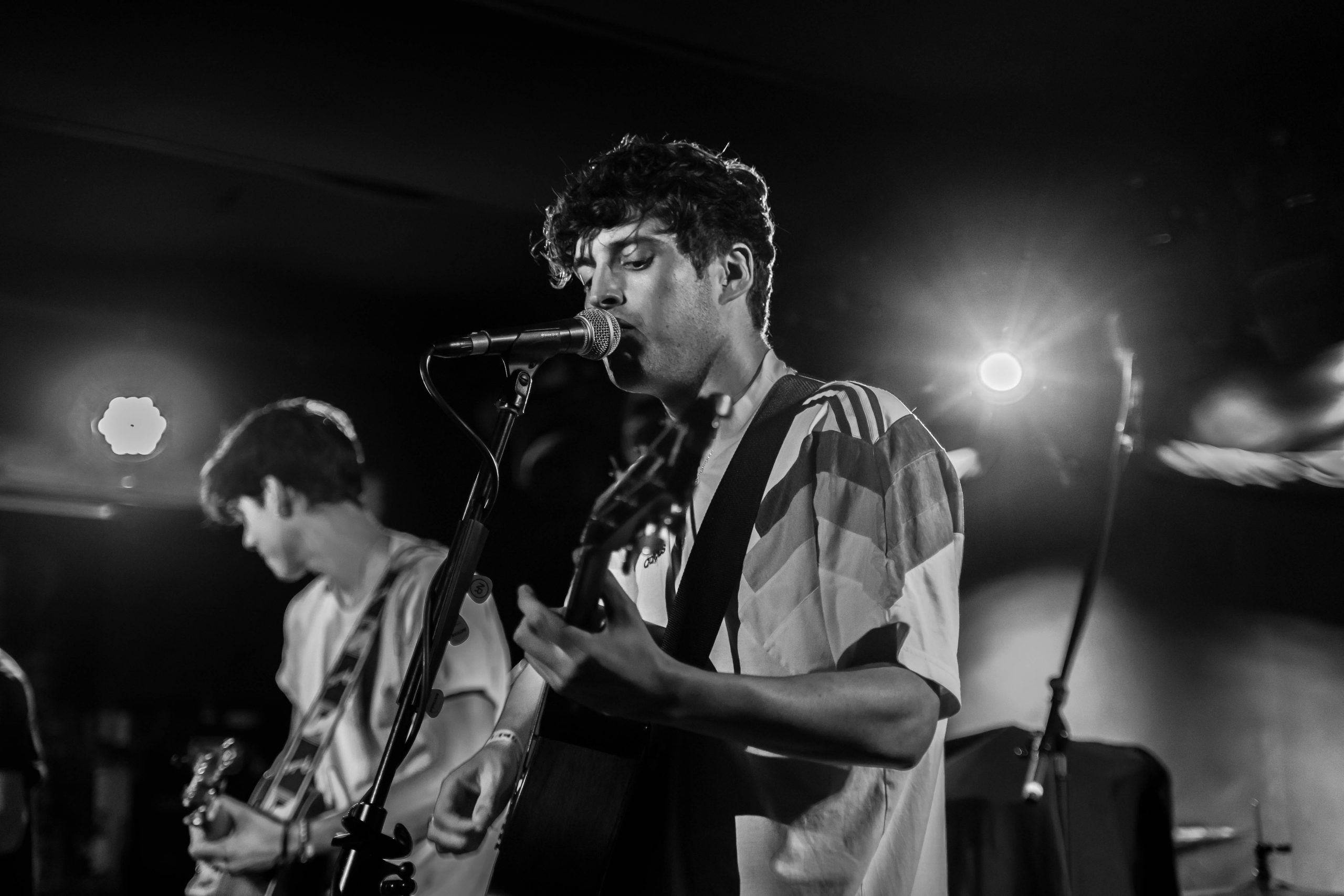 Alec describes their sounds as "acoustic and guitary," and the band hints at a shift coming in their music. Their most recent release, Go the Distance EP, makes good of that promise. "There's a few songs in there which is not the kind of song we've put out previously," he says. Ryan says, "We're not known to be sassy." However, he's described "Love You Like That" — one of the songs on the EP — as having that vibe and energy.
Nonetheless, on stage at the Mercury Lounge, the band gave fans the classic New Rules experience. Each member had their own guitar. Music that can hold its own without backing tracks or drum kits is rare. For New Rules, though, this was just a trademark of their sound. Fans clearly loved it, too. It felt sweet and homey to be given this performance.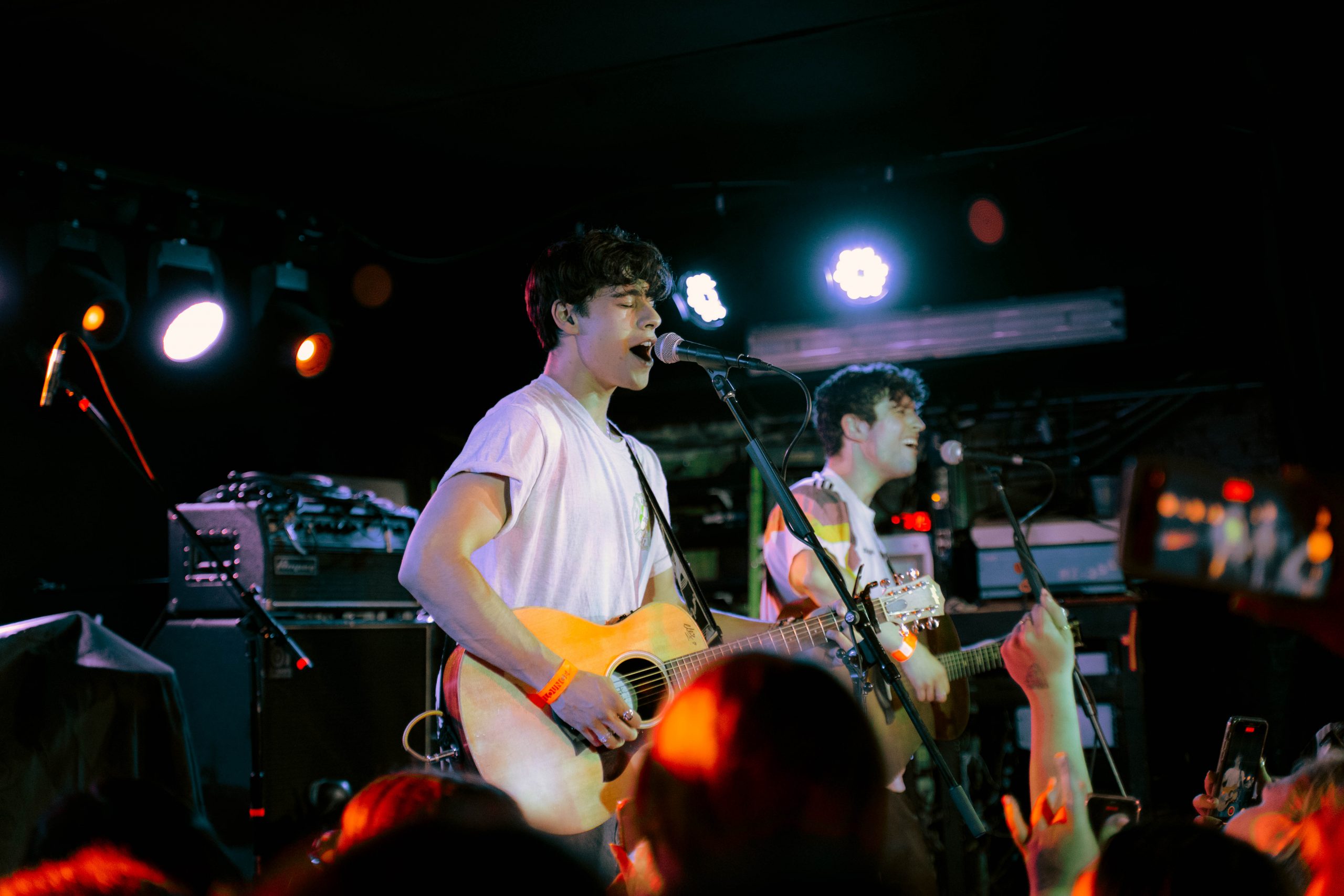 Like most artists, COVID-19 had been a major setback for New Rules. To be performing again on stage signaled the beginning of something new. During the pandemic, New Rules had grown via TikTok, though. They were able to bridge their social media style into their live performance by leaning into their name series.
"We started this name songs series on TikTok," explains Alec. "We just write songs about people's names." Social media loved it, and their first one — "Emily" — blew up. So, on stage, the band honored this little viral moment by asking for volunteers from the audience and singing to them. Of course, they also played the famous "Emily" as well.
It was a unique moment to see social media come to life before us. Moments like these are indicative of the change in the music industry. Leaning into that change is what's really setting New Rules apart. They were bringing together an audience, a fanbase, that had never really had the opportunity to do so before. It was obvious that this sort of impact meant a lot to the band, too.
"Fans are amazing, as you've probably discovered," says Ryan. "They really do open up to us and tell us what they're going through." That could be why connecting with fans seemed especially important to them both on stage and off. After the show, they jumped at the opportunity to meet every single fan at the merch table and truly listen to them. After years in isolation, they were eager to see those who had been supporting them online so passionately. "It's really nice to feel like there's that closeness and relationship," he says.
For the fans, it was clear that this relationship meant the world. It's obvious as to why this fanbase finds it so easy to connect with the band. They're truly down-to-earth guys with a passion for making music that they love. New Rules is a band full of authenticity, and they showcase that both on and off the stage.
Unlike many groups, New Rules gave a humbling and pure performance that proved they are ready for whatever comes next.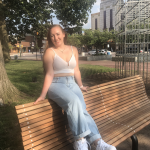 Alex West
I have a split in fangirl tastes. On the one hand, the moment One Direction announces a reunion tour, I will empty my bank account to go. On the other, I'm mourning the loss of Warped Tour. Recently, though, life for me has been all about traveling, watching shows, and writing. It only seems natural that I would find my way to the tour life since my mom raised me on Rick Springfield and NKOTBSB.I'm a big believer in fangirls and the influence we have in the world. As a political science major, I try to find that slant of empowerment in everything I do and know that music can change the world.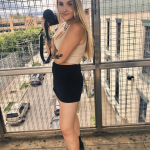 Ali Fitzgerald
Remember the One Direction era when we would all record the whole entire show to screenshot that split second of eye contact, a signature dance move, or facial expression? I've made it my mission as a photographer to capture those moments in HD. From the barricade to a photo, the fangirl travels with me. Every night I get to deliver fangirls to moments they love the most, I know I've found my calling!