Day For Night has to be one of the coolest festivals I've ever been to. It has everything art installations, my favorite lineup this year, and it's in my hometown of Houston. It's in December, so yah, it can be cold but I love the idea of wearing a coat to a festival, I didn't sweat it was glorious.
Saturday made me nervous because I knew it was going to rain, so I packed my poncho and put on some waterproof mascara and prepared for the worst. The crowd for Day For Night is wonderful, mostly hip music lovers and there's not a lot of bros in packs that give me anxiety. We got lost in the historic Barbara Jordan post office that had been converted into an endless maze of art installations: Massive lights, haunting  player-pianos, an endless ocean, a net filled with disco balls, we could have stayed there for hours, but there were shows to see and vegan corn dogs to eat.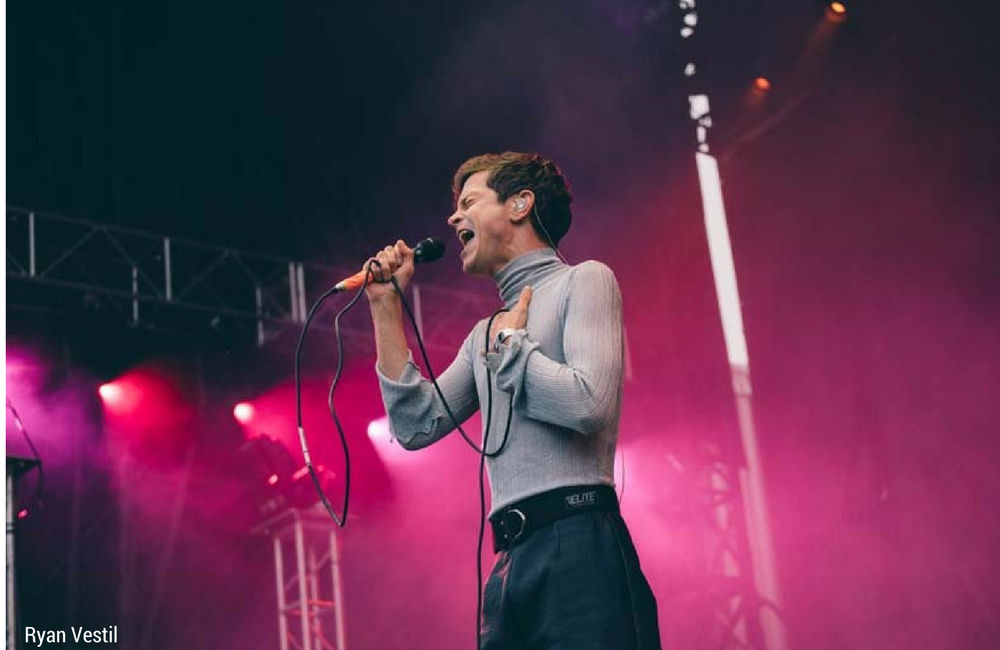 Perfume Genius
I was beyond excited to see Perfume Genius, the last time I saw him was in 2015 and his latest album No Shape is one of my favorites this year. I managed to get right at the barricade and chatted with some hardcore Nine Inch Nails fans, I told them they were inf or a treat. Fog descended upon the stage and Mike Hadreas took the stage dressed in a sheer silver shirt and leather pants. "Otherside" started playing and the light piano with that grand chorus was absolutely perfect in the gloomy weather. Hadreas danced in a way that perfectly emulated his music. He flowed through songs from "Just Like Love" and "Wreath" matching the intensity and decadence that his songs represent. "I have two more and they're my hits so you'll like them" he quipped at the audience. He's a performer through and through. He sang "Slip Away" and ended with "Queen" as he sashayed on the stage giving the audience icy stares. We definitely know our queen.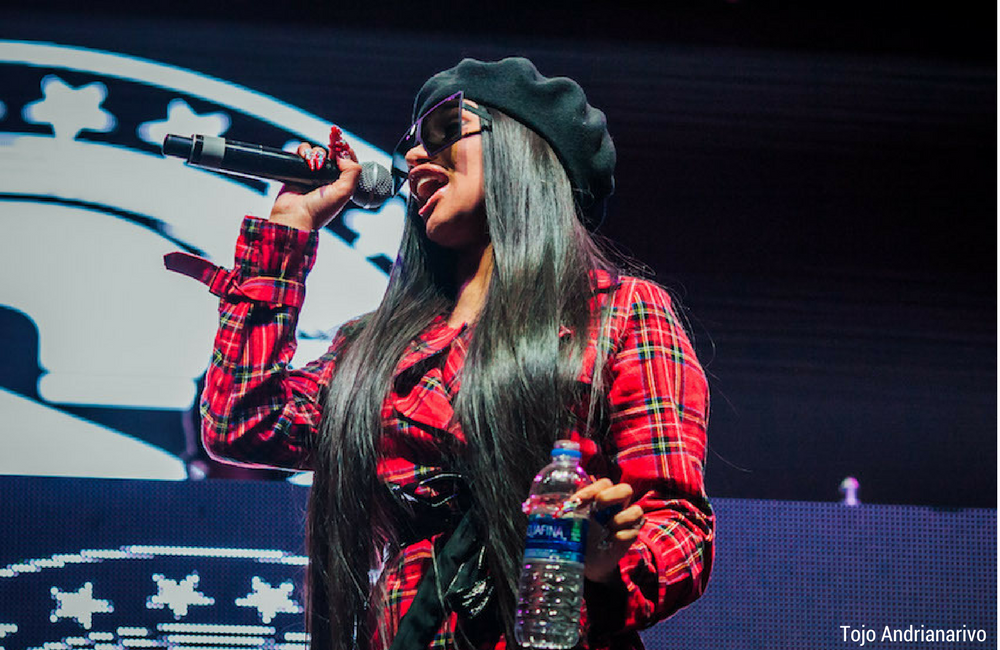 Cardi B
We really really wanted to be close for Cardi B so we stuck it out. Although she was slated for 6 p.m. (times were adjusted because of the upcoming storms) she had an opener, yes an opener at a festival, it was Hoodiecelebrity and she did a couple of songs. Then a DJ played for about 45 minutes. Cardi B doesn't have a lot of songs but she has a lot of hype. She came out and dazzled us with her jokes, "Imma make this quick cause I'm COLD" she said before she performed "Lick" and "Bodak Yellow" before diving into her features. Even if Cardi B went on for 10 minutes she delivered. At the rate she's growing it was just worth it to see her early and on this level.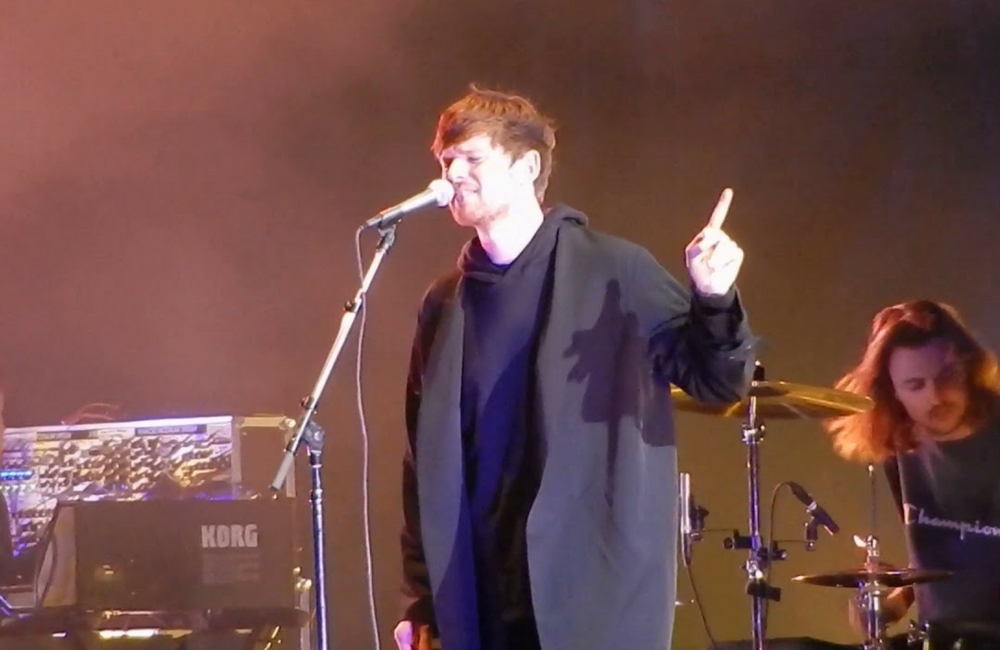 James Blake
I had just seen James Blake in church in L.A. so seeing him at a festival was destined to be a disappointment, it's hard to see him while you're in a crowd. The guys around me kept yelling at each other their drink orders and I was just trying to have a moment listening to "Retrograde" so I was a little irritated. Why do people think they need to talk during James Blake? Other than that he delivered as usual. Then I started to feel so raindrops, I slipped on my poncho.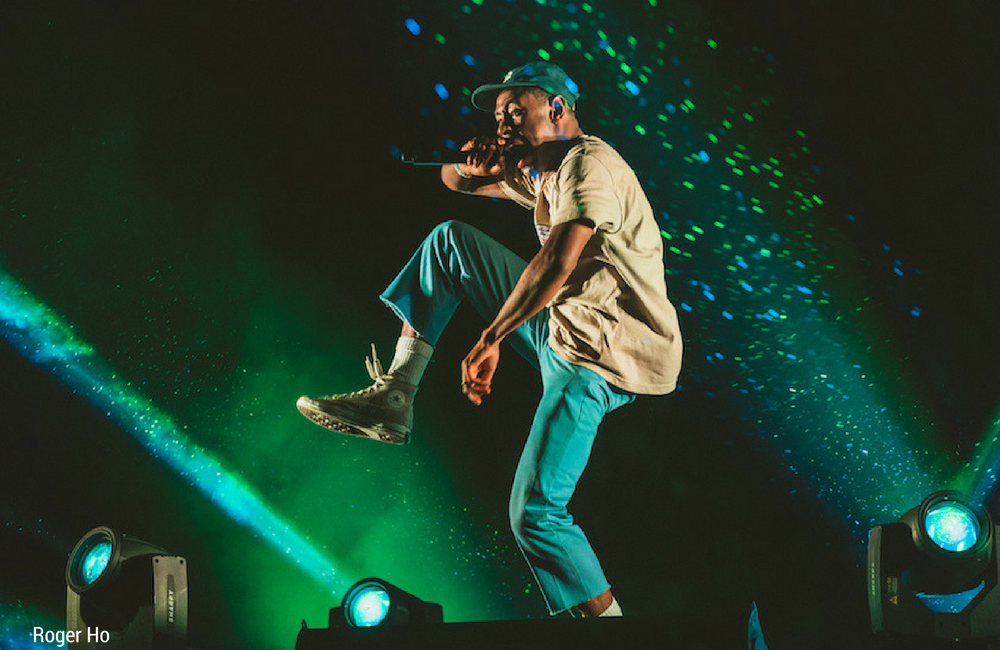 Tyler, The Creator
It was RAINING during Tyler, The Creator. It was raining pretty hard and it was cold too. Tyler couldn't even bring his stage setup out, but it was no big deal because he performed like a champ. Tyler's Flower Boy is a masterpiece, the orchestration is incredible. He started with "Where This Flower Blooms" and he was working that stage in the pouring rain. He did a long and dramatic version of "911/Mr. Lonely" that had the entire audience yelling about how we were lonely as fuck and "Who Dat Boy" was poetically placed in the middle of the worst part of the rain which made for a dramatic performance. All around he was unforgettable.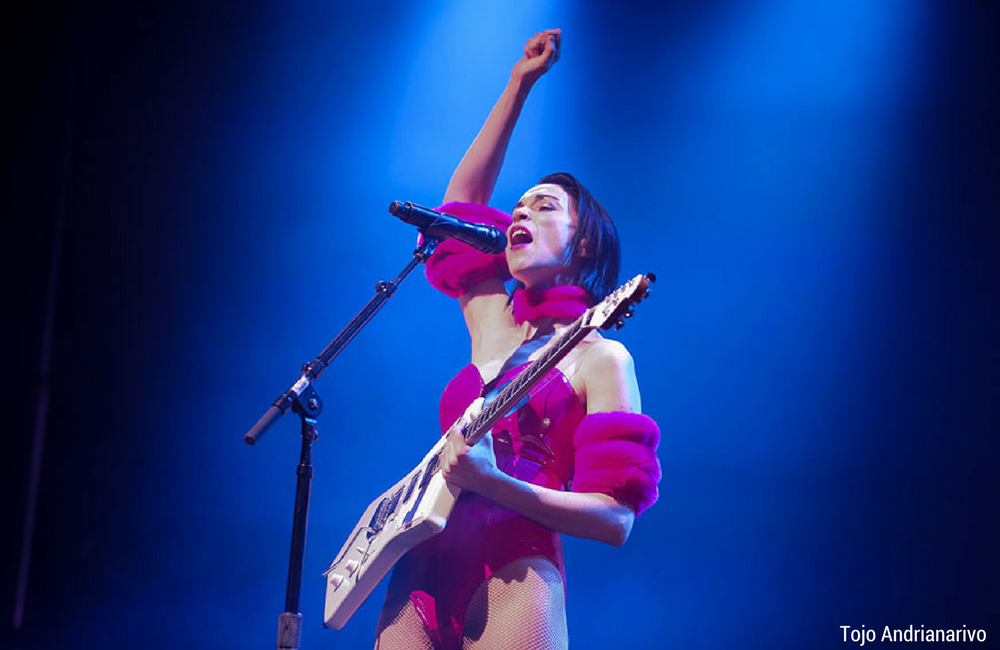 St. Vincent
It would be hard to say I was there for anyone besides St. Vincent on Sunday. My love for Annie Clark has been well-documented and her album MASSEDUCTION is incredible and she's one of the most talented artists we have right now. We were standing next to a girl who couldn't have been older than 10 and she was wearing a She Shreds beanie and told us how much she loved St. Vincent. She had the flu but was feeling better and had to go to the show, this made me especially emotional because I've been this girl and Annie is here inspiring the next generation of rockstars. Annie Clark appeared RIGHT IN FRONT OF ME. She must've changed guitars billions of times but she stopped and smiled and talked about how Texas is her home. She played "Digital Witness," "Cheerleader," "Cruel," "Birth In Reverse" and more classics but also her MASSEDUCTION songs. Lord knows I cried when she did "New York" and sang all the words to "Los Ageless" as she traced the guitar with her fingers looking like she was hardly moving, effortless, and "Slow Disco" the perfect ending to my perfect time.
There's something to be said for festivals that aren't as generic as the summer fests littered with beer cans, tank tops and the same lineup I see ten times a year and having a mystical maze of installations is fascination. This had to be my favorite festival this year. Even though it rained crazy hard and I was freezing cold and wet on Saturday seeing this lineup was a dream come true for me, I couldn't imagine a better way to finish the year.
[widgets_on_pages id=Emily-Treadgold] [adsense]
Related Articles
[adsense]