Being a fan of Taylor Swift for the last 17 years of my life has been quite the experience. She's taken me through emotions spanning from excitement to stress. (Sorry, Taylor, those midnight drops were killing my sleep schedule for a bit!) While I haven't met her or spoken with her in any capacity, I still consider her to be a dear friend because, for whatever reason, her album releases always come at the exact right time for each stage in my life. 
If you've attended any of her tours before, you'd immediately know something about this was different. Fans enter the stadium donning light-up bracelets as you watch the Lover home assemble before your eyes before Taylor appears through her dancers' butterfly-esque wings. She said it best when she opened with a shortened version of "Miss Americana and the Heartbreak Prince" because after not seeing her perform live for the last four years, the Eras Tour has been "a long time coming."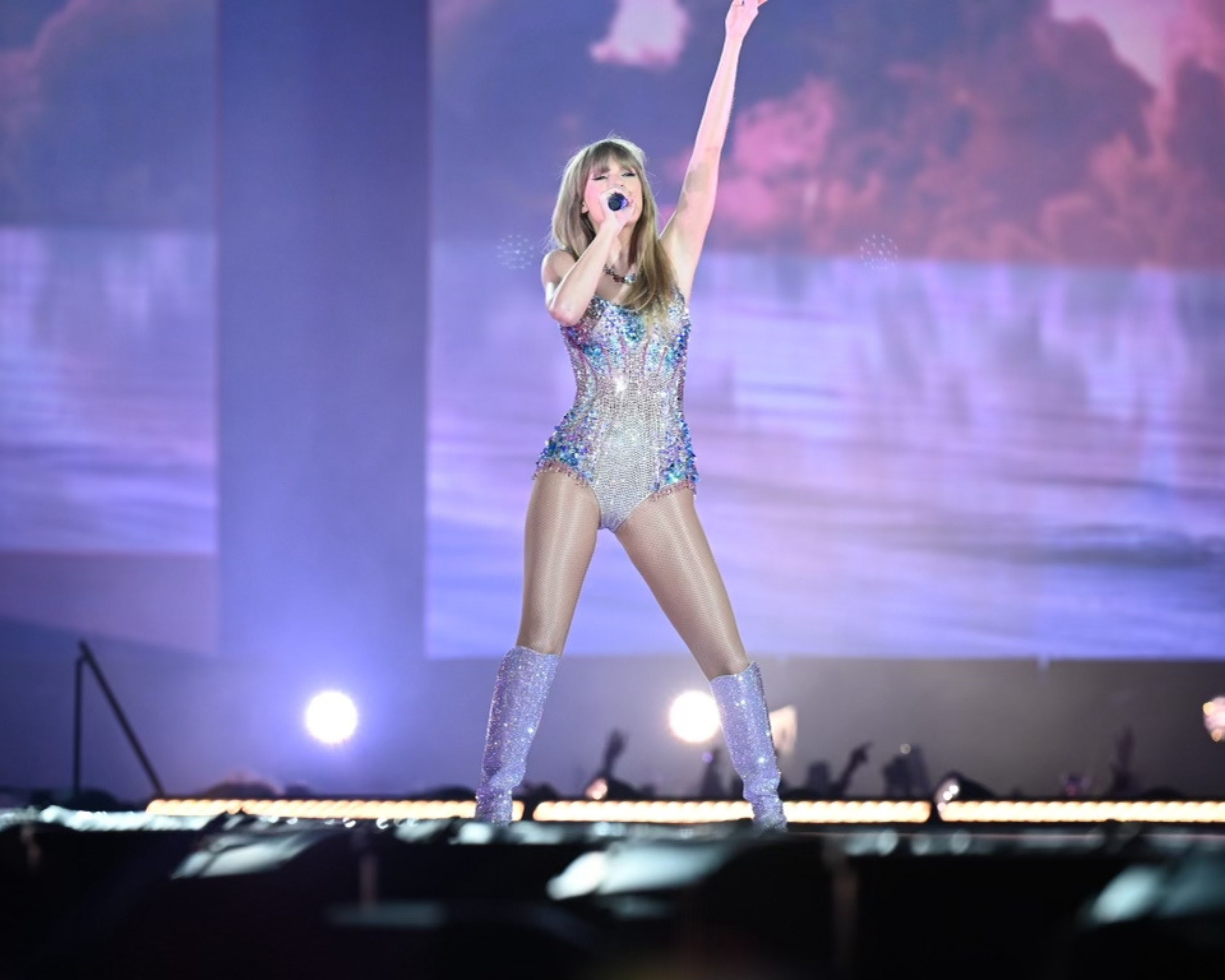 Then the moment we've all been waiting for - "Cruel Summer" LIVE. She introduces the bridge, welcomes the Houston crowd, and invites us to sing with her. We all do, gladly. She explains that, unlike previous tours where she's taking us on her eras journey, one after the next. She also graced us with performances of "The Man," "You Need to Calm Down," "Lover," and concluding with "The Archer."
Soon we enter the Fearless (Taylor's Version) era. As someone who didn't attend the Fearless tour, this was my second chance to see her signature moves from the era, and she did not disappoint. It was perfection, from the guitar twirl to the heart hands to the crowd. We danced to "You Belong With Me" and "Love Story," where she stood beside her longtime guitarist, Paul Sidoti. 
A scene of trees greeted us as we entered the evermore era, and Taylor began to sing, "'tis the damn season." She soon transitions to the witchy seance of "willow" before transitioning into "marjorie." She introduces "champagne problems" as the song she had to play when she curated this era. Her eyes gleamed as she sang into a mossy piano, "What a shame she's FUCKED IN THE HEAD" with 70,000 of her closest friends. The era concludes with a moody dinner party scene as Taylor does an emotional performance of "tolerate it."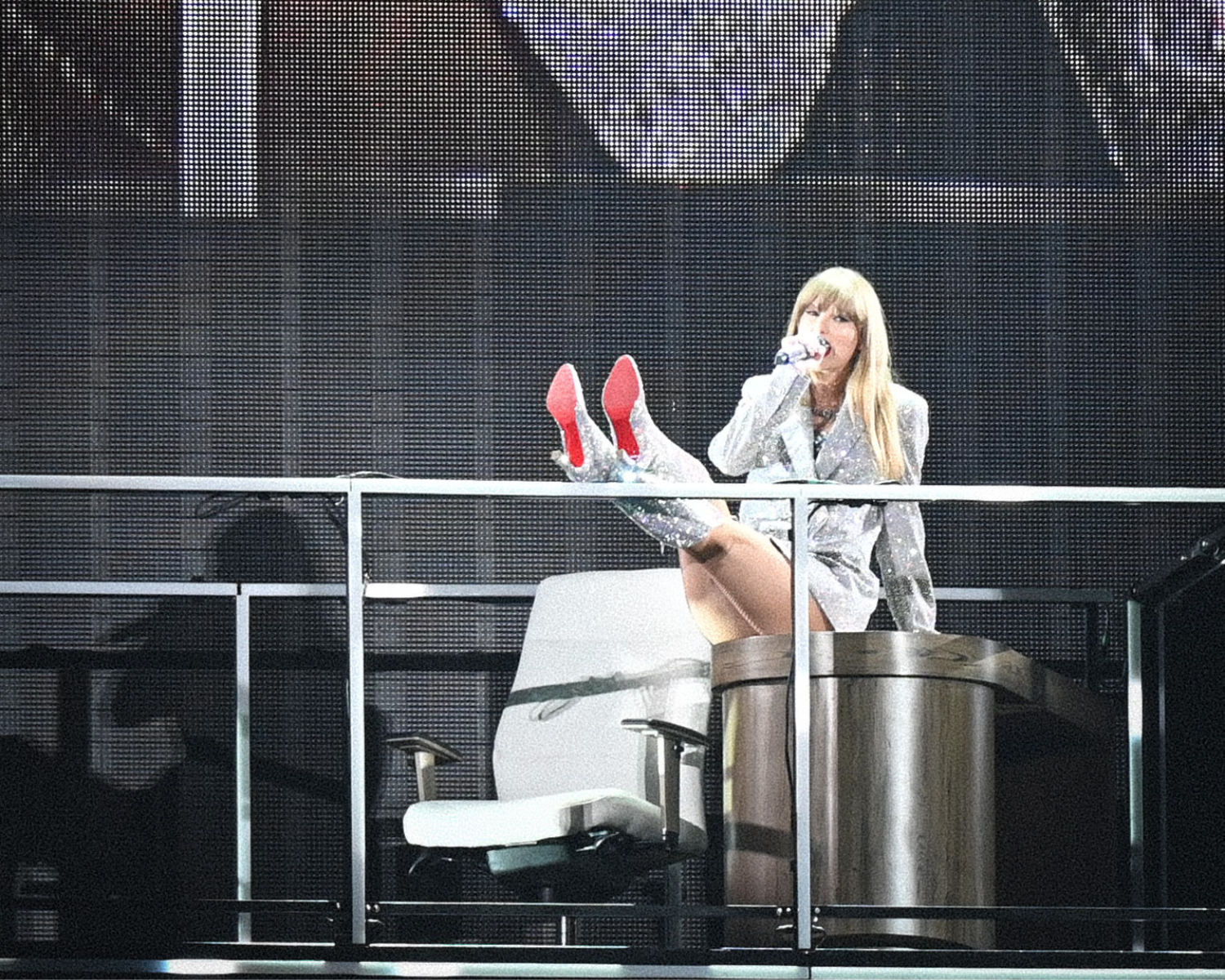 The excitement I felt as we began the reputation era matched the same energy as when we were in the stadium for the rep tour. The scenes of snakes, flashing lights, and smoke set the tone for "…Ready For It?" As someone present for the very first "1, 2, 3 let's go bitch" chant, it was an out-of-body experience to see Taylor lean in and count us down during the performance of "Delicate." She followed with an emotional and harmonious rendition of "Don't Blame Me" before ending the era with "Look What You Made Me Do," with her dancers dressed as previous eras locked away in boxes. 
Now that we have a release date for Speak Now (Taylor's Version), and because she IS a planner after all, I believe she wanted to properly introduce this era to the world, which is why we gifted "Enchanted" on tour. Although a single track, she left no detail missing as Taylor appears in a stunning crystal-studded gown. As someone whose first tour was the Speak Now tour, I know the songs to come and will be performed live will be worth the wait. 
She introduces Red (Taylor's Version) with dancer Tamiya Lewis as she rolls out a box that plays different tracks from Red, like "State of Grace" and "Holy Ground," before balloons float into the screen and we hear the familiar beat drop of the intro "22." Soon the era flows into her notable tracks, "We Are Never Getting Back Together" and "I Knew You Were Trouble." We end the era with the inevitable 10-minute version of "All Too Well," I can say screaming, "I'll get over, but your lovers STAY.MY.AGE" alongside 70,000 fans was genuinely cathartic. 
If you saw her Grammy performance, this scene looks very familiar. We now enter the folklore era with the cottage as Taylor opens with "the 1" as she sings from the rooftop. In their ever-flowing cottage core outfits, Taylor and her dancers dance in unison as she performs tracks "betty." and "the last great american dynasty." We then hear "august,"  and while I would never vow to be the woman who cancels plans just in case he calls, I will gladly cancel them for Taylor. We are graced with an ominous performance of "my tears ricochet" before concluding the era with "cardigan" as Taylor returns to the cottage and the scene begins to fade. 
As the scene fades away, we see an illuminating city skyline begin to appear. We hear the guitar intro to "Style" as Taylor appears in a bedazzled matching crop top set and studded ankle boots, complete with a choreographed routine between Taylor and dancer Raphael Thomas. With references to the original music video, she performs "Blank Space" with a neon golf club and an animated Shelby Cobra before continuing with "Shake It Off," "Wildest Dreams," and concluding with "Bad Blood." Complete with pyrotechnics, of course.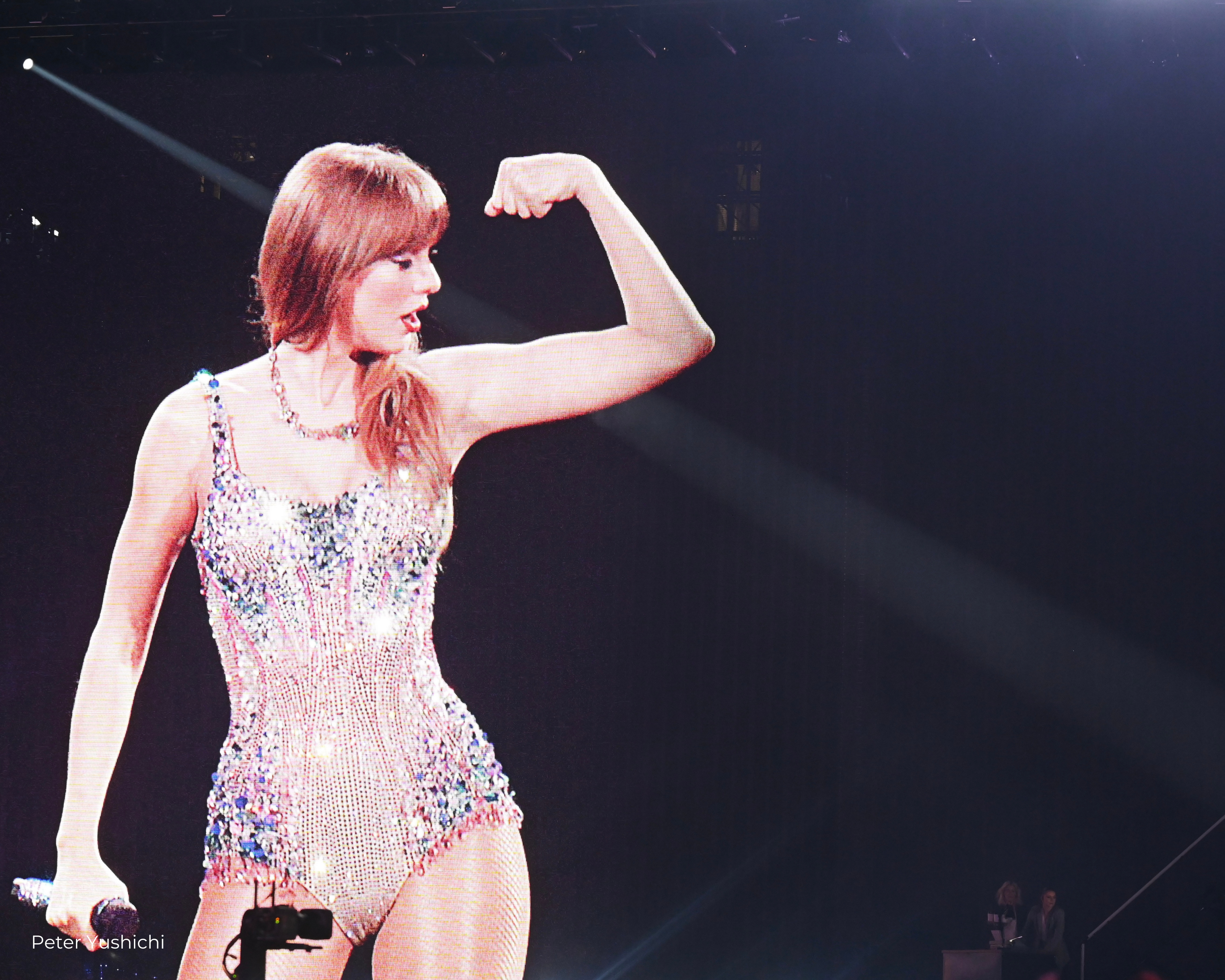 The biggest surprise for this tour was that Taylor graced the audience with two new tracks each night, whereas, in previous shows, we would usually get one. For the first night in Houston, we got "Wonderland" on guitar, followed by "You're Not Sorry" on the piano. And if you're wondering if I were crying at this point in the show, you'd be correct. 
When we finally got to Midnights, I thought it possibly couldn't get any better, but it did. We begin with lavender cotton candy clouds to set the tone for "Lavender Haze." When she sheds the infamous jacket, we move into "Anti-Hero" with visuals from the music video. Her dancers later surround her with umbrellas and rain visuals as she does an onstage costume change for "Midnight Rain" before doing a chair routine to "Vigilante Shit." We now have a fun-filled "Bejeweled" performance complete with a NICE! solo from dancer Kameron Saunders and Taylor's own with dance moves inspired by TikTok creator Mikael Arellano as she strutted down the runway. With visuals of a virtual chess board moving beneath her, Taylor performs "Mastermind" before concluding the show with "Karma" as tons of colorful confetti representing all ten eras fall from above.
Samantha Fong
"At 15 years old, I begged my mom to take me to Walmart to get Taylor Swift's debut deluxe album and I never turned back. This was my very first entry point to stan fandom. Growing up in Memphis, Tennessee I was exposed to a ton of music - from rapping 3 6 Mafia to bopping to Justin Timberlake's solo discography. Now, in LA have a day job working in nonprofit development, but by night, I'm a full-fledged fangirl. I'll listen to generally any genre, but I'm a sucker for a good pop song. If you ever need someone to scream sing Carly Rae Jepsen's E·MO·TION with, I'm your girl. No, I still have not gotten over the One Direction hiatus. Please continue to respect my privacy. Twitter : samfonggg, Instagram : samantha_fong"