With news of their first headlining tour, we got the chance to check out lovelytheband in Nashville and at Hangout Festival. lovelytheband hit the stage just as the sun started to set and the venue came alive with more fans. Opening with "Make You Feel Pretty" the band set the scene with the song giving off a similar vibe to the time of night and finally for us in Nashville, great weather.
The band was a great compliment to Vance Joy, who was headlining, and the crowd seemed to enjoy the set. LTB played through their gamut of tracks "Coachella", "Make You Feel Pretty", smash hit "Broken", recently released "These are My Friends", and even a great cover of "Pony". Also wanted to point out that at one point during the set front man Mitchy Collins brought out the band's tour manager for the crowd to sing him happy birthday.
lovelytheband was actually the first band I got to see this year at Hangout. Playing the Beach Stage on the first day of the festival is no small task. With spirits high as the weekend began the band hit the stage for about 40 sweaty minutes. One thing I thought was really cool was that I saw the guys multiple times throughout the weekend, talking with reporters, fans, but also taking time to enjoy the other artists sets.
Check out the band's website below and make sure to be on the lookout for more new music!
Website:   https://lovelytheband.com/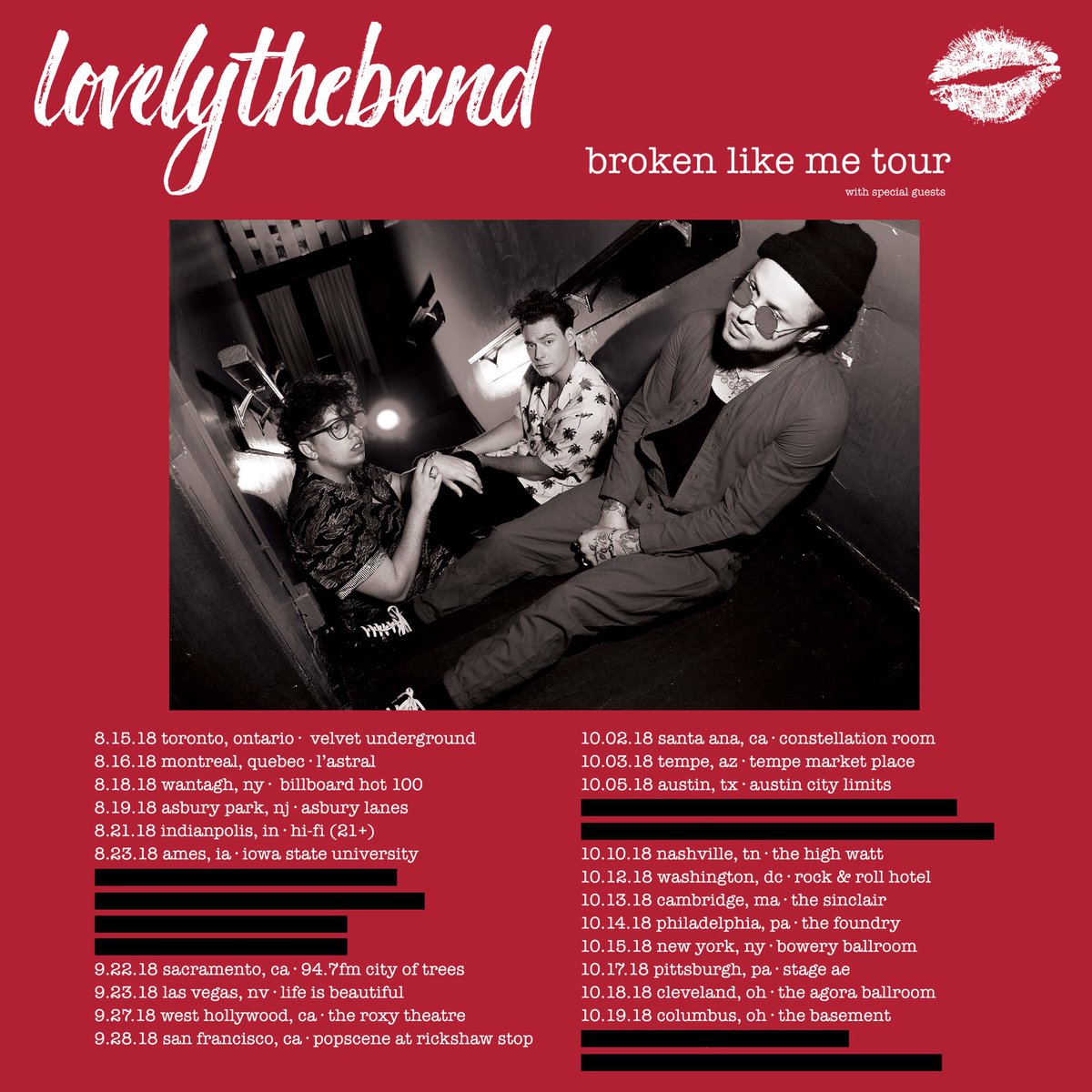 [widgets_on_pages id=Wade-Evans] [adsense]
[adsense]