A complete silence came over Mohawk when Mitski took this stage. The darling of the indie music scene's show was completely sold out.
After putting out her critically acclaimed 'Puberty 2', Mitski has become the voice of every anxious girl transitioning into true adulthood, trying to find happiness and figure out her place in the world. Her emotionally honest lyrics and sweeping dramatic songs brought half of Austin out on a humid Wednesday night.
"I don't know what to do without you , I don't know where to put my hands, I've been trying to lay my head down, But I'm writing this at 3am," she started singing Francis Forever, her voice lilting over the packed crowd. Even watching the audience, every single person knew each word.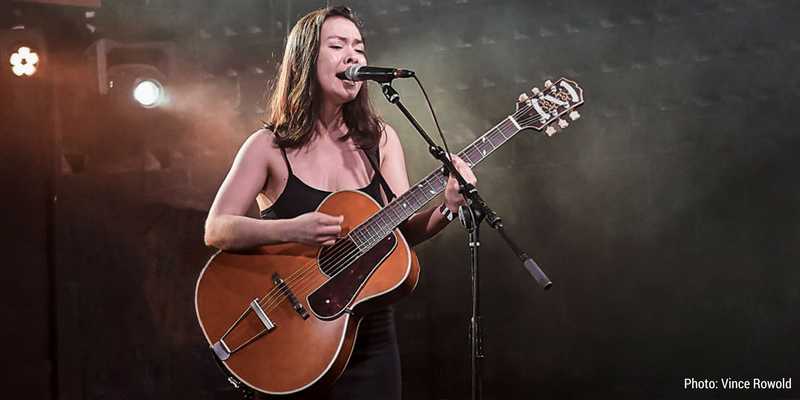 It's hard to not use the word relatable when I describe Mitsuki's lyrics, the way she writes is stream of consciousness, no nonsense, and it hits hard. Emotionally and musically, it's intense. She half screams, "I want a love that falls as fast as a body from the balcony." And all we can see from our spot in the crowd is Mitski engulfed in fog. She is quiet and reserved as she tells us abut Japanese fox weddings right before she goes into "I Bet On Losing Dogs."
She sings softly, "I know they're losing and I pay for my place, by the ring, where I'll be looking in their eyes when they're down, I'll be on their side, I'm losing by their side." A song about going into relationships that she knows won't end well and almost enjoying the pain, which transitions beautifully into "I Don't Smoke" with the desperate and melodic line, "If you need to be mean be mean to me." Which she builds after each rendition until her voice is shaking. The song is so rough and her voice is so soft against it and it builds into this emotional breakdown that feels so real to me that I'm on the verge of tears.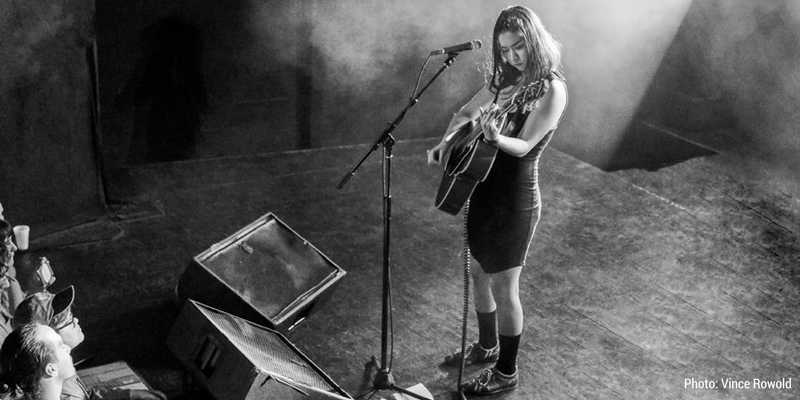 She softly strums her guitar and sings the opening to "Your Best American Girl," which has become a classic in its own right. She sings, "Your mother wouldn't approve of how my mother raised me, but I do, I think I do, and you're an all-American boy, I guess I couldn't help trying to be your best American girl." The anxiety building with the music that perfectly mirrors her lyrics.
She looks out into the audience and says, "I want to thank you for being so precious and careful with my music," a sweet sentiment before going into "I Will" and "A Burning Hill". Then she breaks into a desperate, "My Body Is Made of Crushed Little Stars," she yells, "I wanna see the whole world, I wanna see the whole world."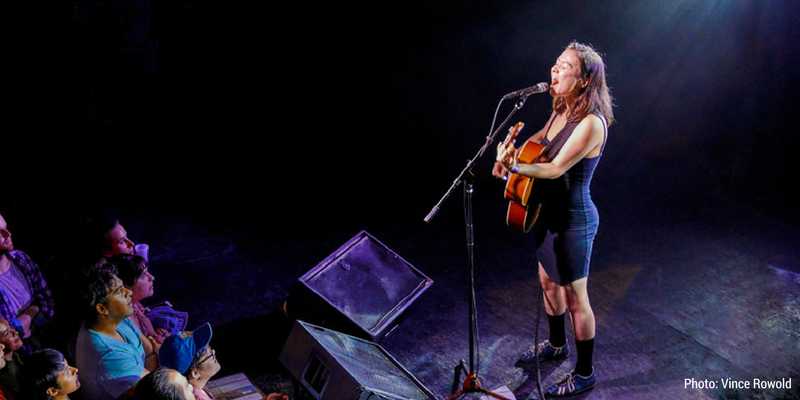 After "Last Words Of A Shooting Star," she tells the crowd she's going to play her last song. "But we love you!" someone shouts from the audience. She smiles and looks back at them, "How about when something is over we gracefully except it, because everything ends." She sings "Class of 2013" and shouts "Mom am I still young can I dream for a few months more!" and it's the finale the audience longed for. She walked off the stage and the night was over. No shouts for an encore, because we accepted the ending.
Watch her video for "Your Best American Girl" performed live at SXSW 2016. Catch her on tour.
[widgets_on_pages id=Emily-Treadgold] [adsense]
[adsense]